Graduation Ceremony: University College Lahore
Since its inception in 1992, University College Lahore has held 18 graduation ceremonies to honour graduates of the University of London International Programmes. This year, the graduation ceremony was held in April, 2016 at Expo Centre, Lahore. This was perhaps the most outstanding of all the ceremonies ever held at UCL and shall remain etched as a memorable event for the graduates of the Class of 2016. UCL had the privilege of having Mr Simon Askey, Director of the Undergraduate Laws Programme, as the Chief Guest. Mr Saad Wasim, the Country Advisor for International Programmes was also present as the guest of honour.
The majority of graduates are unable to travel to London for their actual graduation ceremony from the University of London but most are able to attend the graduation ceremony held by UCL to honour them. The presence of Mr Simon Askey signified participation from the University of London itself and this meant a lot to the students who had come to the event with their parents. It was an absolute pleasure to see the beaming faces of our graduates when they received their degrees from him and posed with him to get the picture that they would frame and revere for years to come.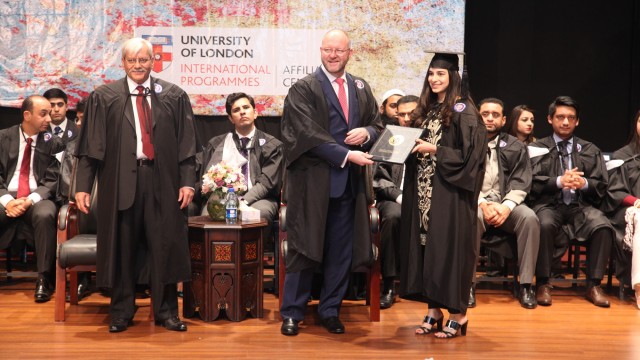 31 Rolls of Honour for academic achievement, 5 for achievement in extracurricular activities, and shields were also awarded to exceptional students who had the best result all over the world or those who had First Class Honours. In his speech, Mr Simon Askey spoke with encouraging words to the graduates and congratulated them on their success. The most inspirational part of his speech was where he advised the students to focus on being a good human being above all.
After the ceremony, Dr Sayyed Asad Hussain (Director of UCL), Mr Simon Askey and Ms Sarah Tarar (Deputy Director Laws) interacted with the successful graduates and the esteemed faculty members. They took pictures and there was an air of excitement. Overall the ceremony went very smoothly and the graduates, parents and faculty all left with years of memories to cherish.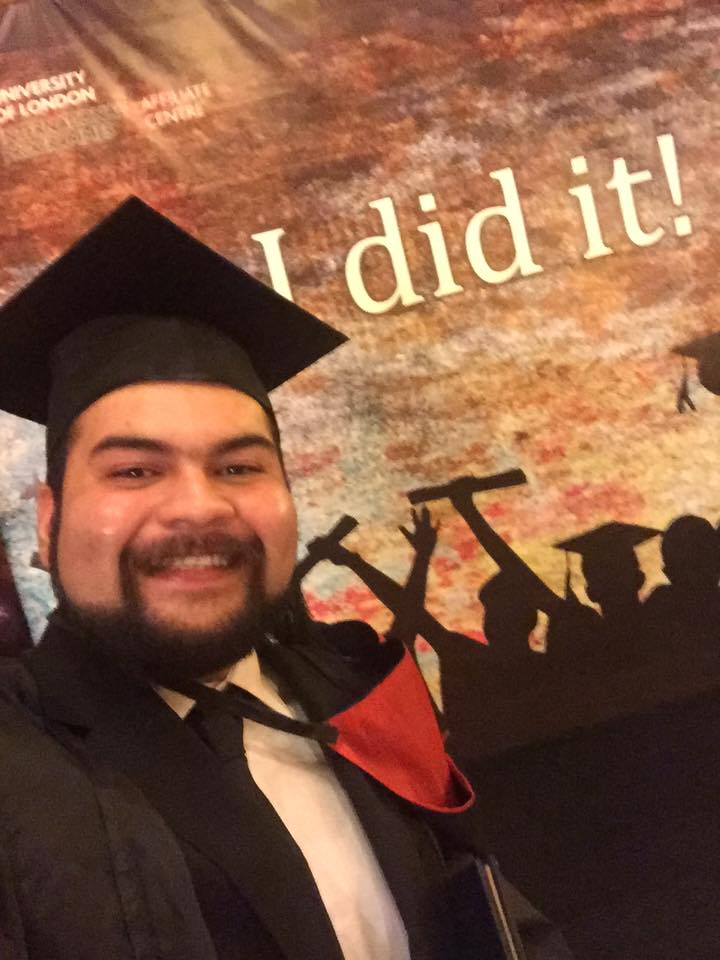 By: Sonia Riaz Hussain
Senior Coordinator Laws