CourtingTheLaw Annual Summer Seminar 2016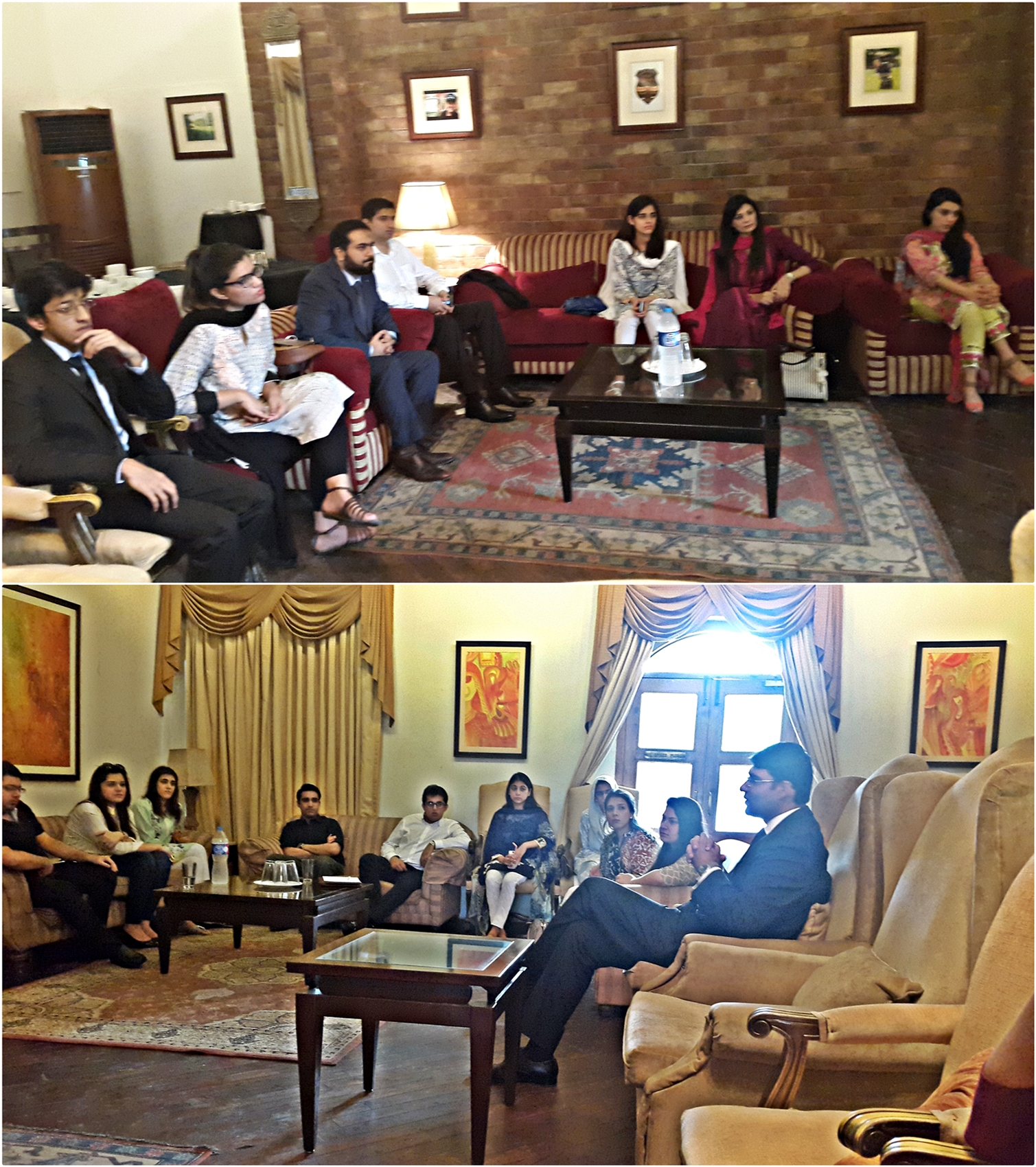 CourtingTheLaw recently held its first Annual Summer Seminar 2016 in Lahore. Over the course of two days, the National Law Scholars from from Peshawar, Karachi and Islamabad, the interns and the current and prospective team members at CourtingTheLaw had the opportunity to interact with lawyers from not only Pakistan but the Middle East and the United Kingdom as well. These lawyers, who comprised of solicitors, media personnel, activists, legal consultants and practitioners, came from different fields of law ranging from environmental law to consumer protection to public interest litigation.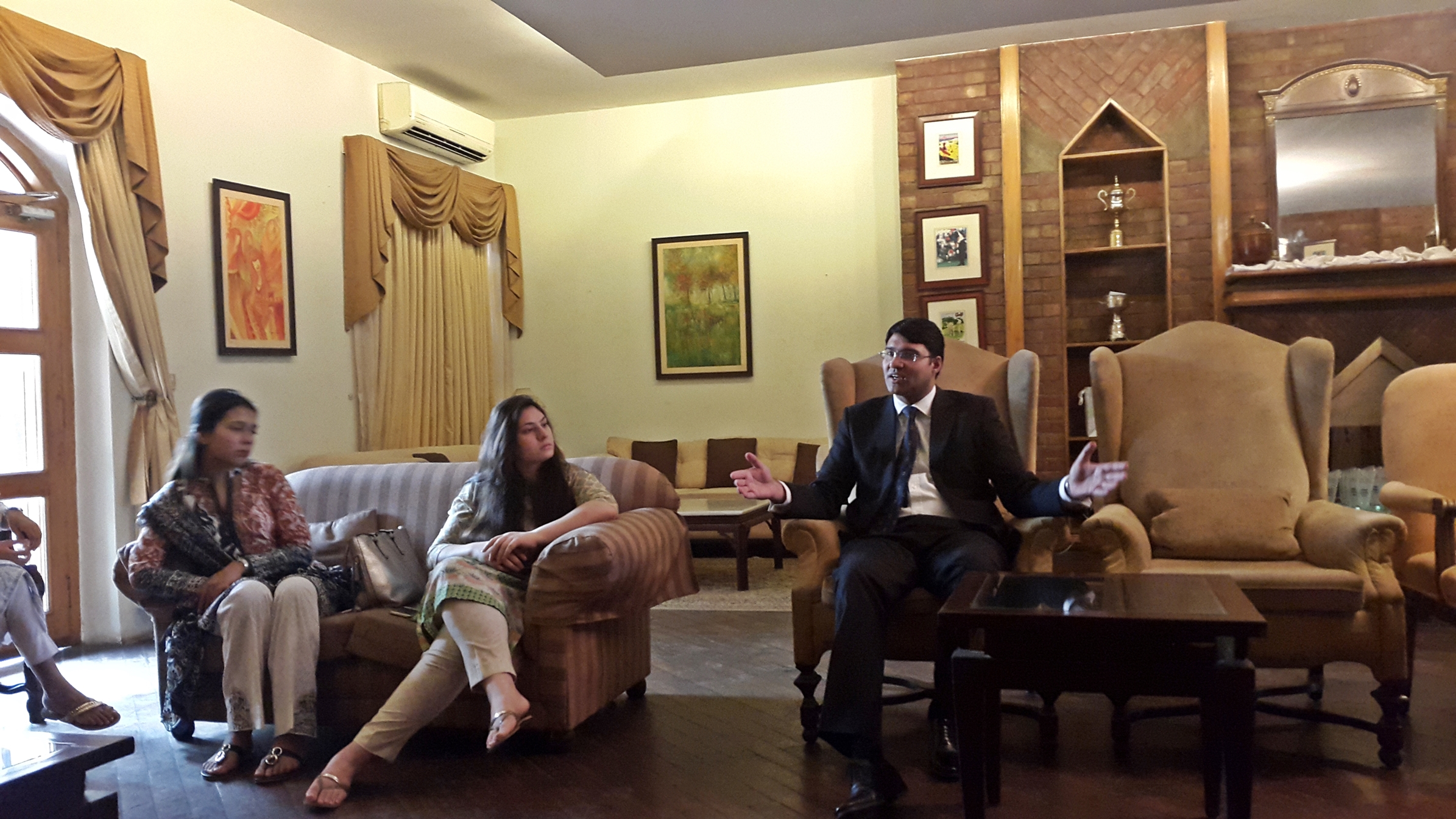 The event commenced with a session by Taimur Malik, the Founder of CourtingTheLaw and a partner at Curtis, Mallet-Prevost, Colt & Mosle in Muscat. He and Team CTL talked about the changing dynamics of the legal market in Pakistan and abroad and the different fields that could be pursued by graduates with a law degree.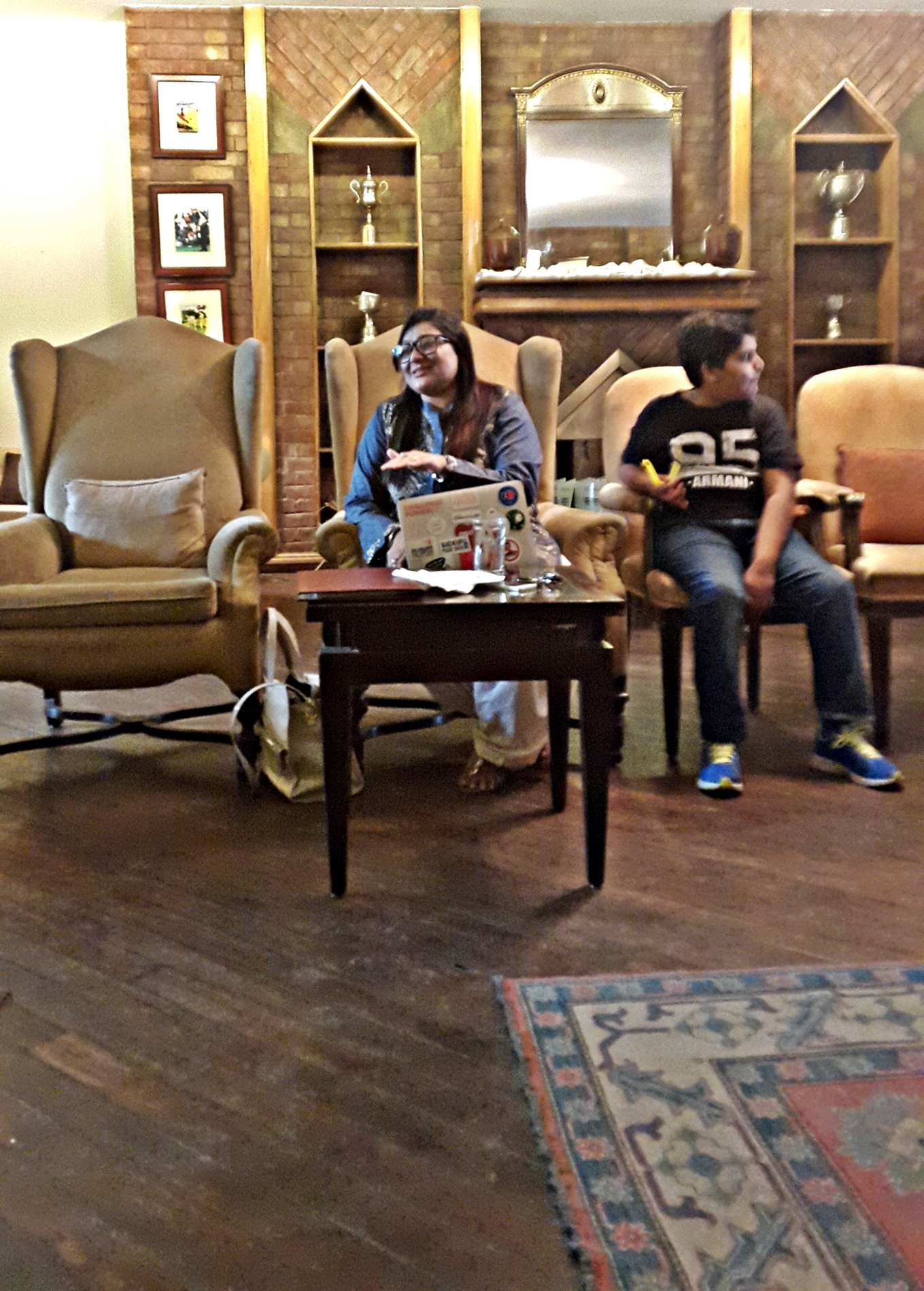 Nighat Daad was the first speaker for Day 1 of the event. She is a well-renowned Pakistani lawyer and internet activist who founded the Digital Rights Foundation in 2012. She has also led campaigns that aim to improve legislation such as the Prevention of Electronic Crimes Bill. Daad talked about internet harassment and the freedom of expression, and greatly emphasized upon the importance of privacy. Towards the end of her session, when asked about what sort of information should be shared on social media, she stressed upon the fact that people should make informed decisions.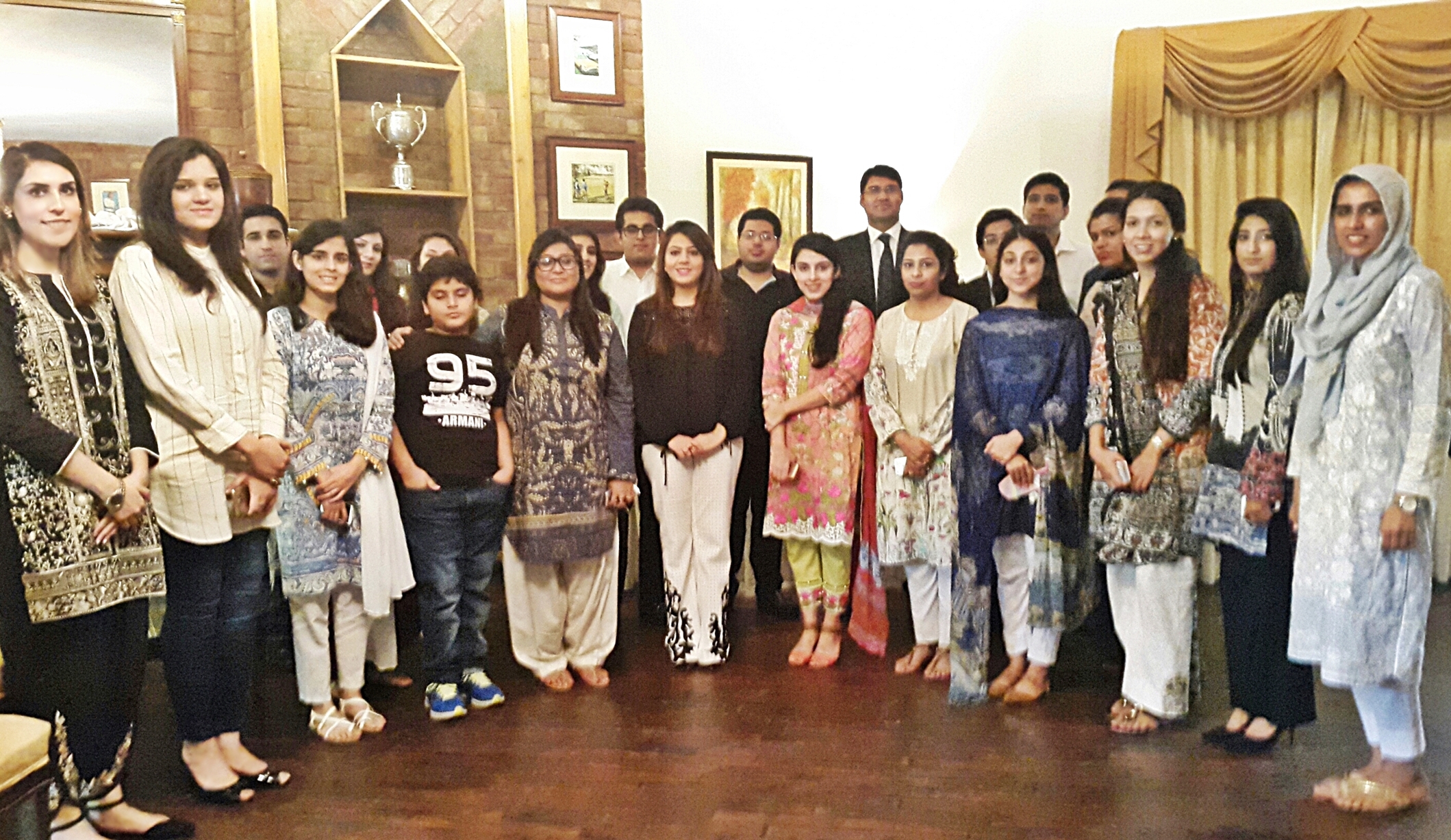 Every Sunday at 5:30pm, the lights go up and the camera starts rolling on the sets of 'Qanoon Bolta Hai' hosted by Fatima Shaheen, on PTV News. Shaheen is a Barrister, a human rights lawyer, a freelance writer and an activist. Having practiced commercial and corporate law at RIAA Law (Rizvi Isa Afridi and Angell), she was of the opinion that working with a corporation was not something that she wanted to do. Her switch to media, by her own admission, was purely accidental. She was presented with the opportunity and took hold of it. Shaheen believes that the media is a powerful pillar of any state which can make real difference by spreading basic legal awareness to the masses. There is a severe lack of legal awareness in the country and the show Qanoon Bolta Hai aims to address that. Every Pakistani, whether in the rural or urban areas of Pakistan, can view the show weekly. She ended her discussion by telling the audience that law is not just restricted to the courts or the firms in Pakistan – law and media also go hand in hand.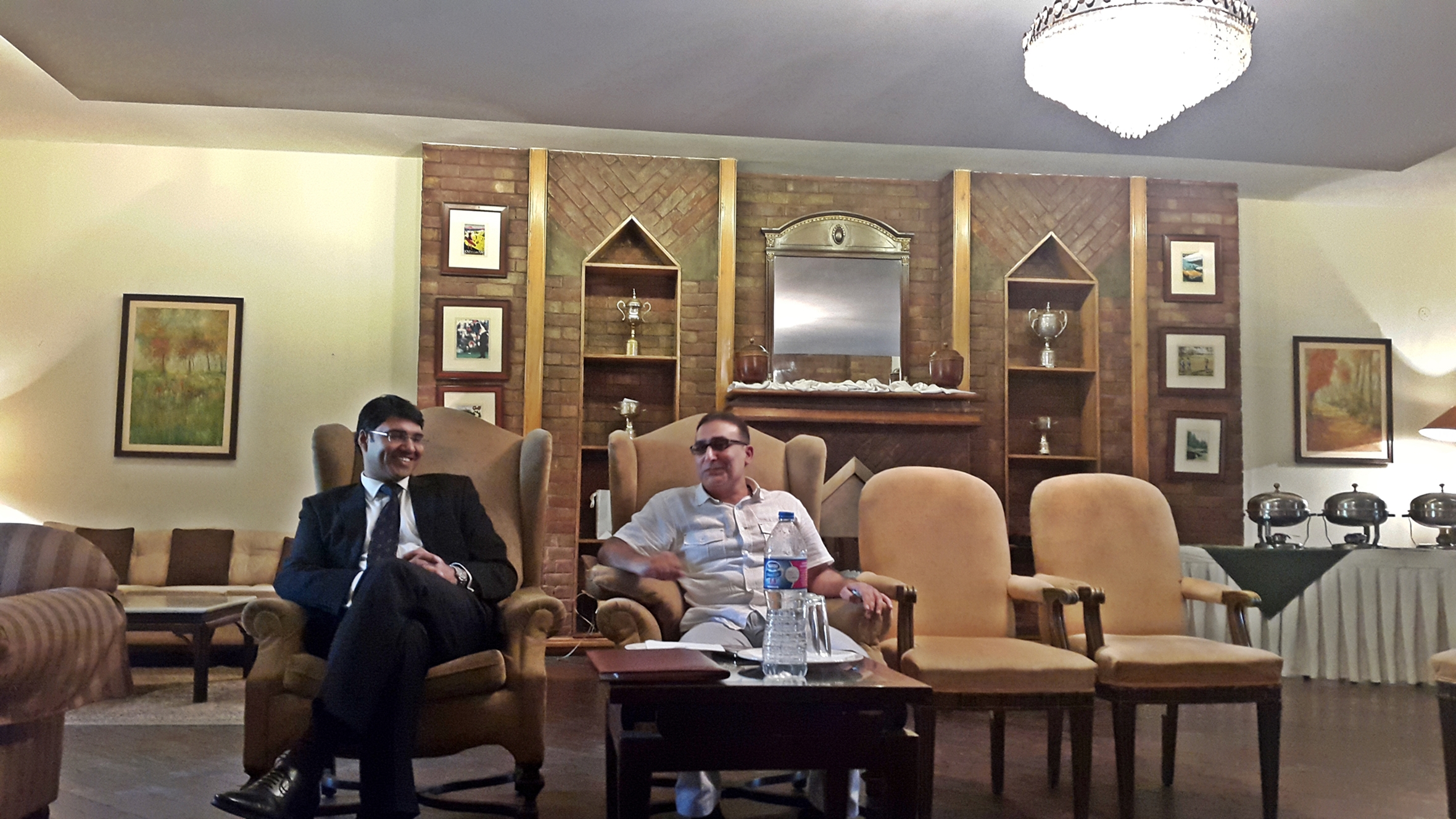 We had the pleasure of meeting Ehsan Chughtai, a transactional lawyer professionally trained in international arbitration. He is a practicing solicitor in England & Wales, and Ireland. Most importantly, Chughtai is the founder of School Of Law (SOL) in Lahore. He is deeply invested in legal education and has always wanted to contribute towards the development Pakistan. In light of the new regulations which require law students to study for five years in order to obtain a lower court licence, there is a pressing need for the improvement of legal education and his way of achieving this was to set up a university with a revamped four-year degree program. He believes that being a lawyer is not just about pursuing a career in the profession but to help other individuals and industries as well. And as a result, many would benefit from the enhancement of quality in this profession, which would assist in generating an industry within an industry. He also feels that investing in education, which is the foundation of any profession, leads to great positive impact.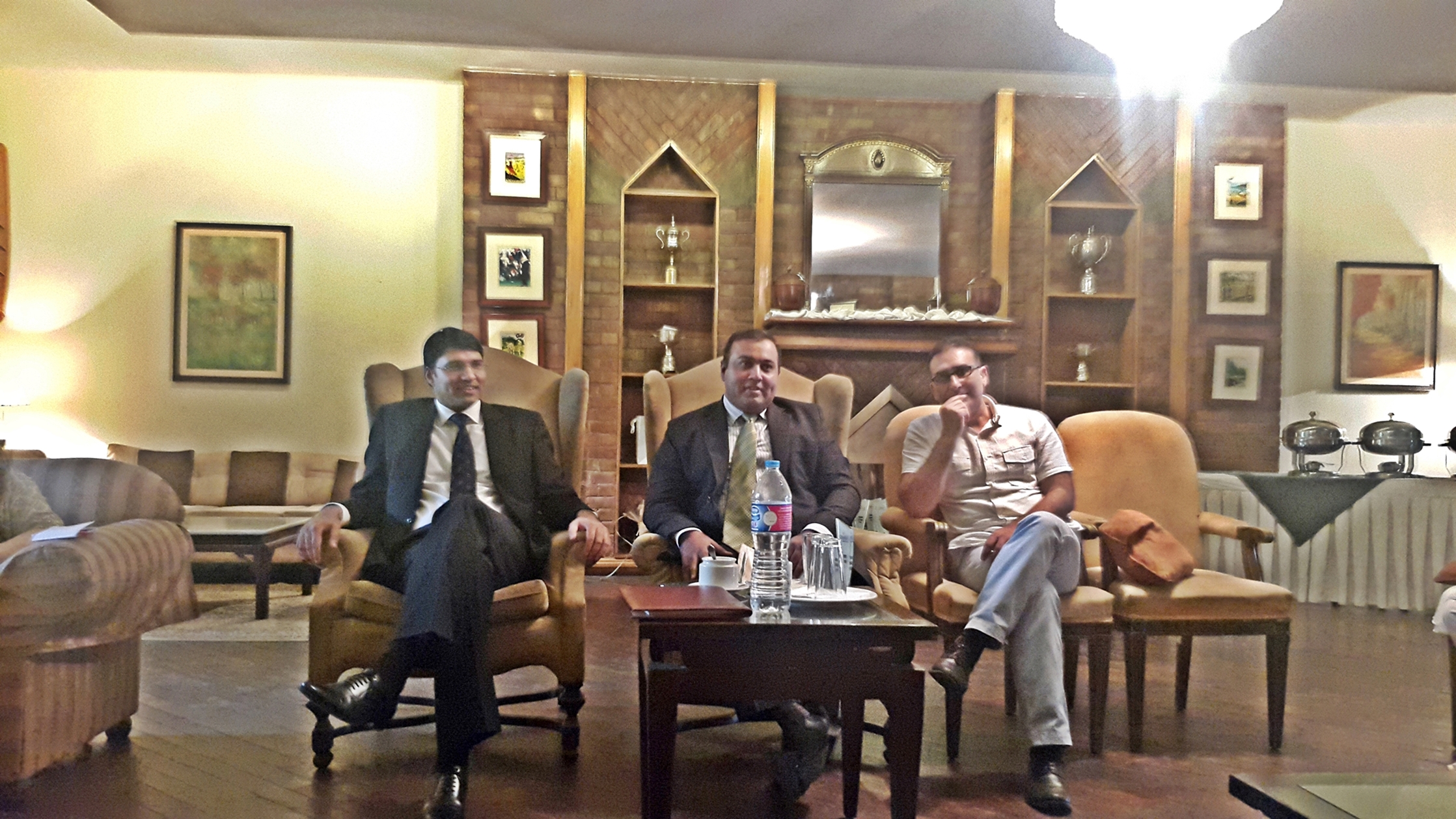 Haaris Ramzan, partner at Ramzan Law Associates, provided an insight into consumer rights and laws. He told the audience how the law deals with consumers' rights such as the right to know and the right to safety. These rights cover all defective products and service cases. A few examples that he mentioned include the legal profession, event management and hospital services, etc. Ramzan recalled how the law itself was a success and how it was even applicable to small issues such as tyre punctures. "This law is followed in letter and in spirit" were his words with reference to consumer legislation. He mentioned how it promotes accountability and follows the foundational principles of the welfare state. And due to this accountability the floodgates have opened for such cases. In his opinion, there is still room for improvement in legislation and the judicial structure. His main objective currently is to bring awareness among the masses on how to file a legal notice when the rights have been violated.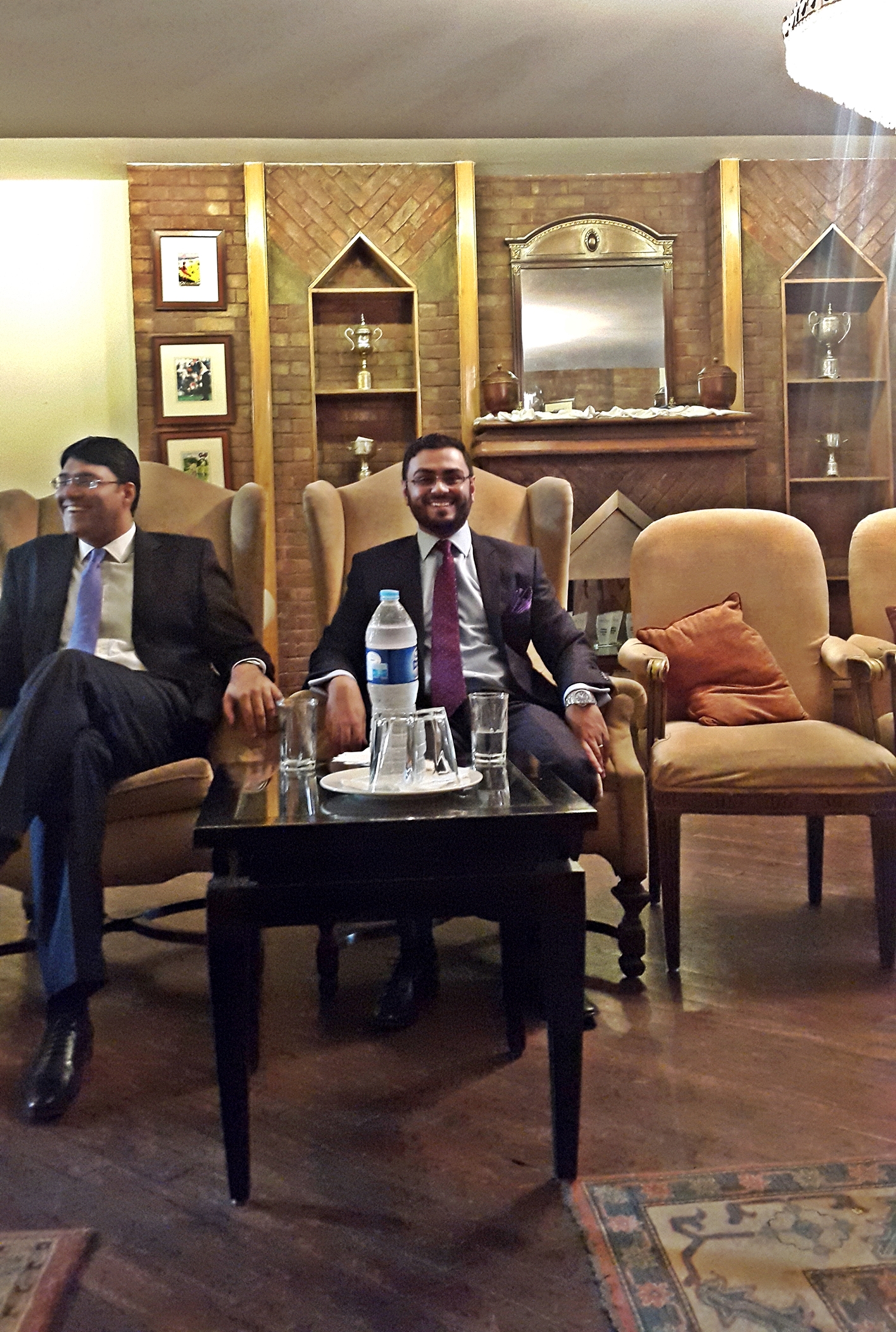 Sticking to the promise of introducing lawyers from different jurisdictions, CourtingTheLaw introduced Syed Ali Naveed to the audience as the first speaker for Day 2. Being an Executive Partner at Said al Shahry & Partners (SASLO) in the Sultanate of Oman, Naveed emphasized on what it's like to work outside Pakistan. He shed light on how some of his work in Oman comprises of advising on corporate structuring, reviewing and drafting legal documentation and contracts pertaining to various commercial transactions. Moreover, he emphasized on how law students, passionate in working with the government, have an avenue to do so as evidenced by the different projects he himself had worked on with the Government of Pakistan. Concluding his discussion, Naveed stated that research and drafting are key skills towards becoming a good lawyer and that clients do not just look for legal advice but also for advice that is practical and reliable.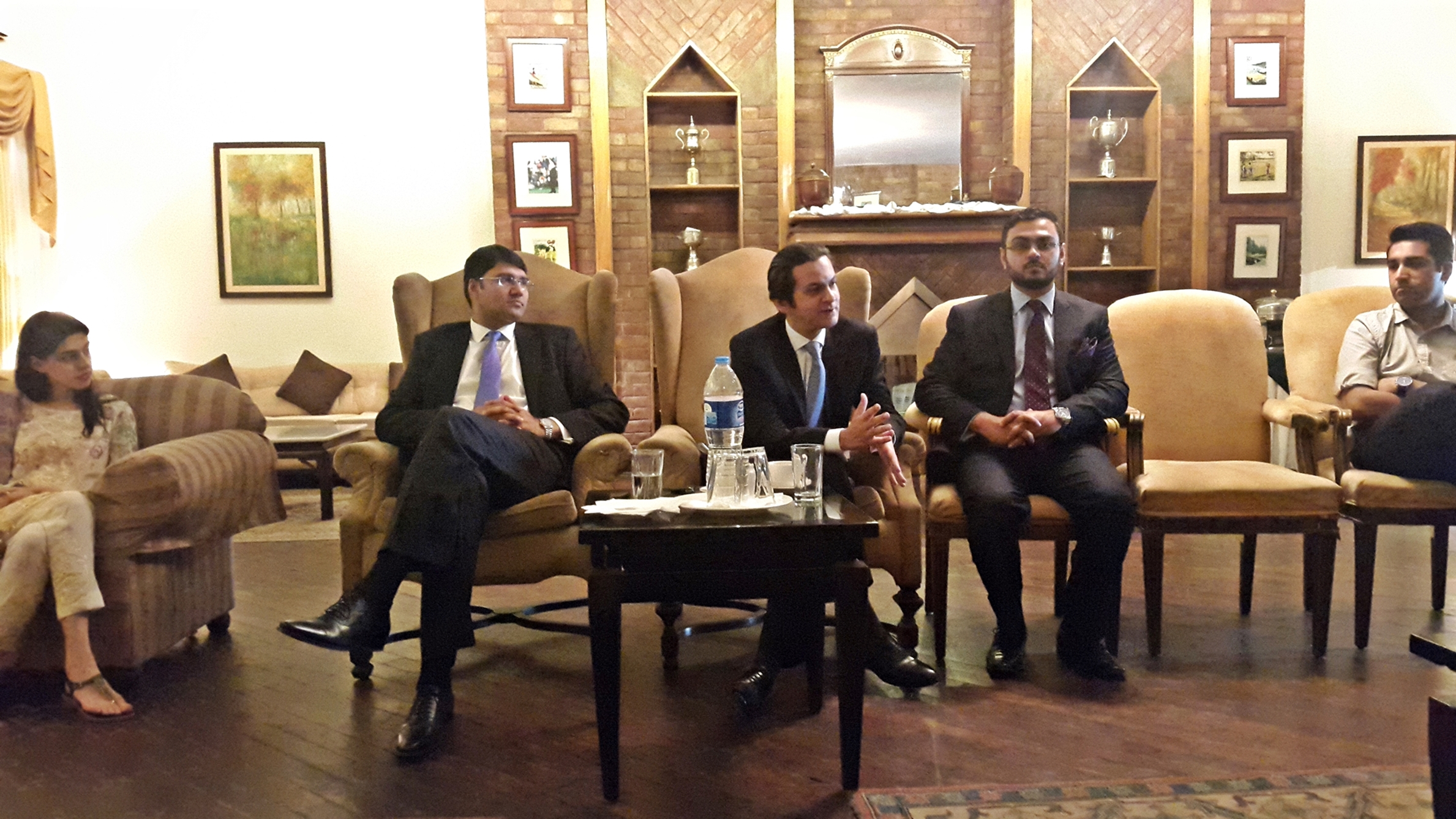 Ali Sultan serves as the Vice President of the Research Society of International Law (RSIL) Pakistan. He started off his session by providing valuable advice to the young scholars and interns regarding prospective avenues that may be pursued with a law degree. He continued to highlight the importance and scope of international law in Pakistan and argued that it is being branched out to various areas of law such as nuclear, environmental, trade, business and climate change law, etc. His work includes administering international projects ranging from issues such as drone strikes, Indus Water Treaty, Kashmir issue, police reforms and Bangladesh war crime strikes, to advising the government on treaty ratifications and reservations. Currently he is representing Pakistan as a lead lawyer on the Republic of the Marshall Islands case at the International Court of Justice.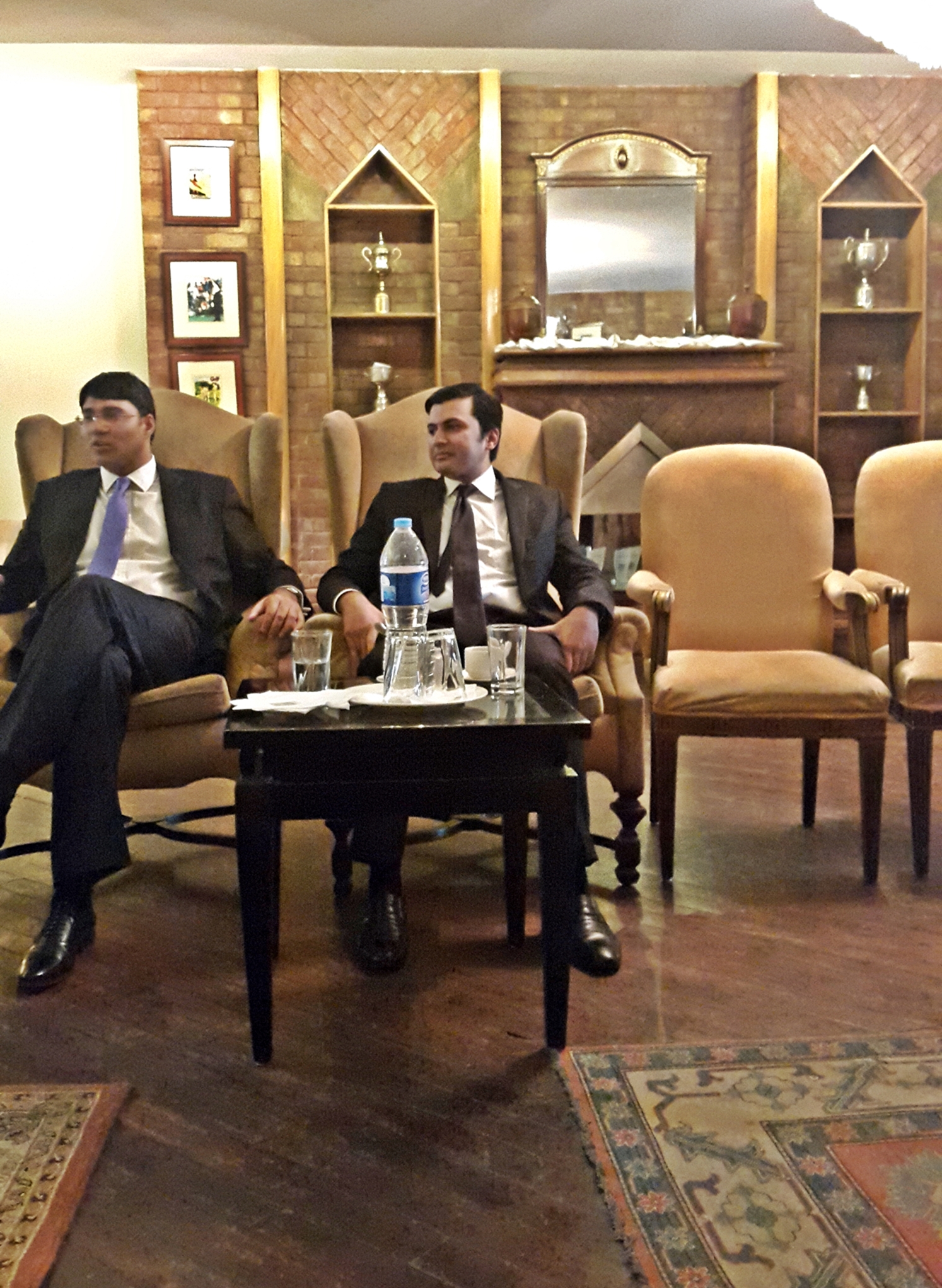 Holding dual degrees in law from Punjab University as well as the University Of London's International Programmes, Saqib Jillani discussed with the audience what he has experienced as a lawyer in Pakistan. While most lawyers tend to go and practice in the Middle East, it was the other way around for Jillani, as after practising in Muscat for a few years he chose to come back to Pakistan and started his own firm, Jillani & Co. Furthermore, he has not only served at the Office of the President of International Criminal Court in The Hague, he has also worked very closely with the Red Cross. Since the audience was in conversation with the son of the former Chief Justice of Pakistan, the aspiring lawyers were curious to know whether the legal system in Pakistan chose to favour sons and daughters of lawyers and judges over lawyers from a non-legal background. Jillani being very honest with his answers explained how instead of having it easy it was rather more difficult for him to get relief for his clients. He concluded his session by reiterating that in order to be a good lawyer, reading newspapers, journals, being good at research and being creative are key aspects in the legal field.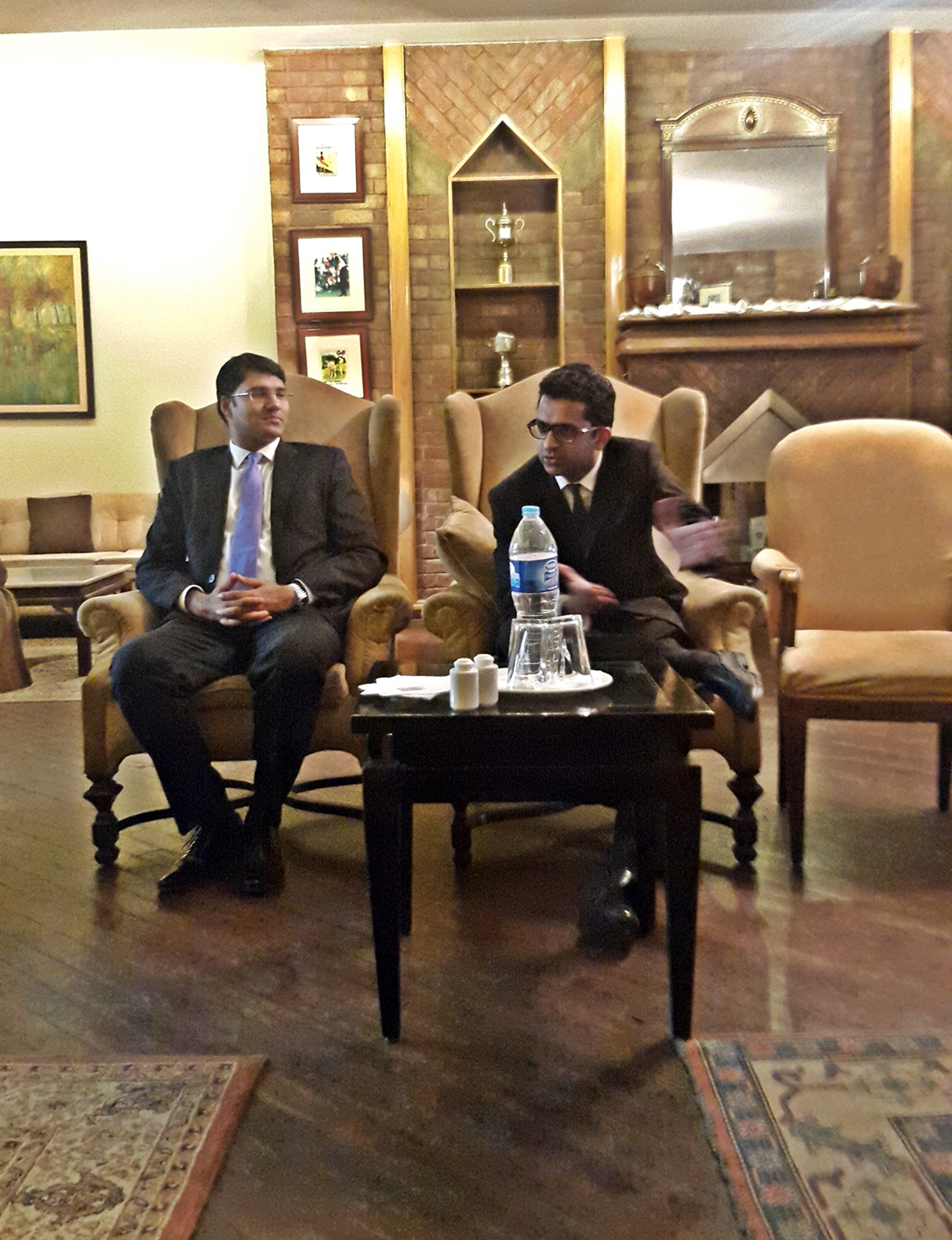 Sheraz Zaka, a practising lawyer, holds degrees in BA-LLB, LLM (UK) as well as ACCA (UK). Talking about his area of interest, Zaka gave an in-depth analysis of public interest litigation in the legal and judicial system. His concerns primarily focus on enabling the citizens to realize their civic, human, economic and socio-political rights and that this realization must be legally respected. He has been working towards getting access to justice and judicial protection for the underprivileged, including minorities and disabled persons. Media attention has always been attached with public interest litigation because of the impact it leaves on the society by setting new precedents despite being a technical and difficult area of practice. Zaka follows a multi-pronged strategy that begins with engaging the community through advocacy, creating awareness on public interest issues and eventually resorting to litigation. He is confident that such matters will not go ignored by the judiciary and that the honourable Chief Justice of the Lahore High Court, Syed Mansoor Ali Shah will continue to provide justice through his office to every citizen without any discrimination or being under any pressure or bias.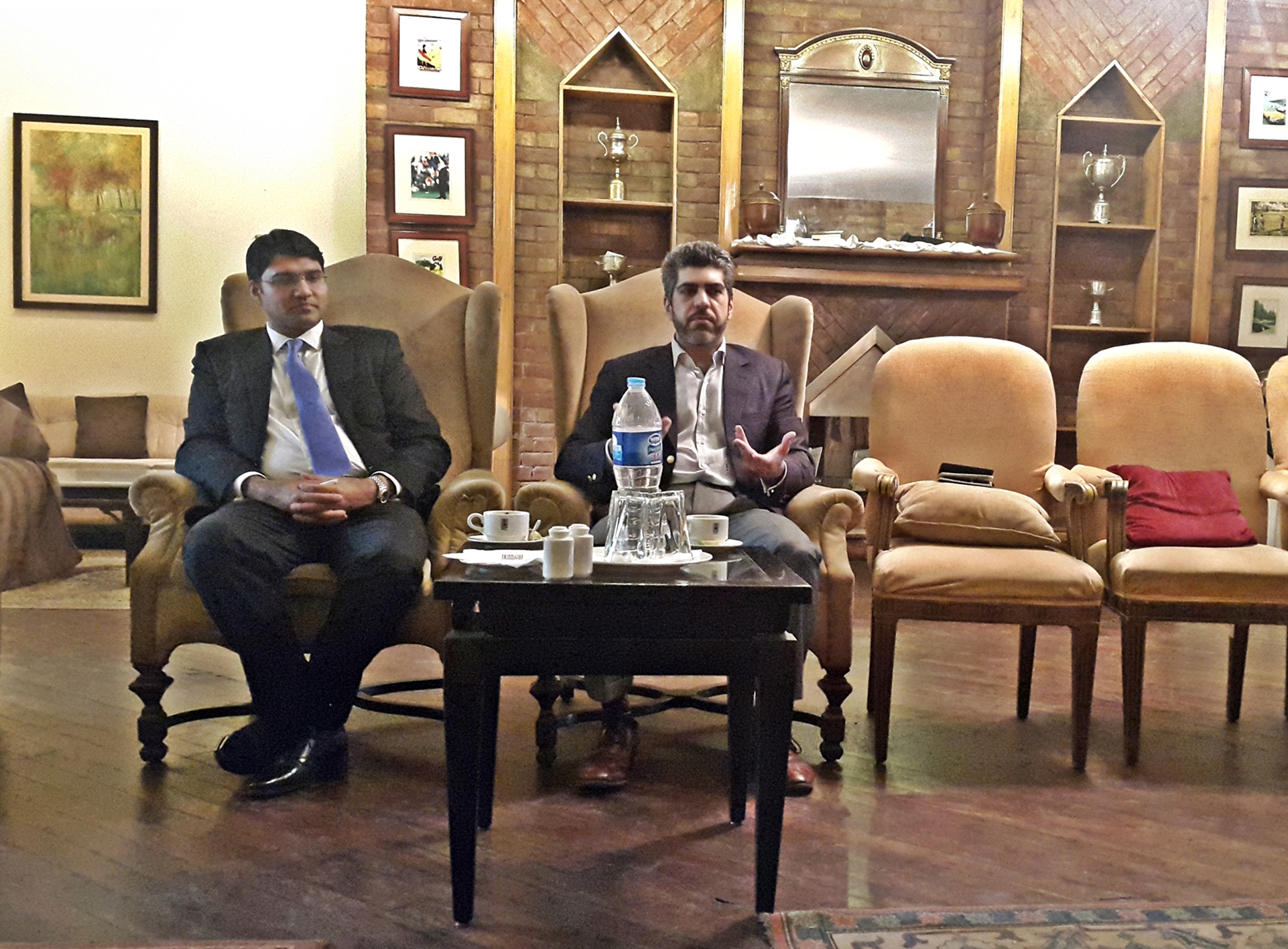 The final speaker for the event was renowned lawyer Ahmad Rafay Alam. He has been practicing law since the past 15 years and is an expert in Pakistan's environmental law. Alam shared with the audience his journey towards becoming an environmental lawyer in Pakistan and emphasized on how after years of planning and commitment he got to where he is today. Apart from working on projects like the canal trees' issue, the health management information system and genetically modified organisms (GMOs), he also had a key role in drafting The Gas Theft Control and Recovery Ordinance, 2013 which had been the basis for major improvement in the matter. The advice that he himself was given, which he also passed on to the young lawyers, was to find one's interest or specialization and then work towards it till the end.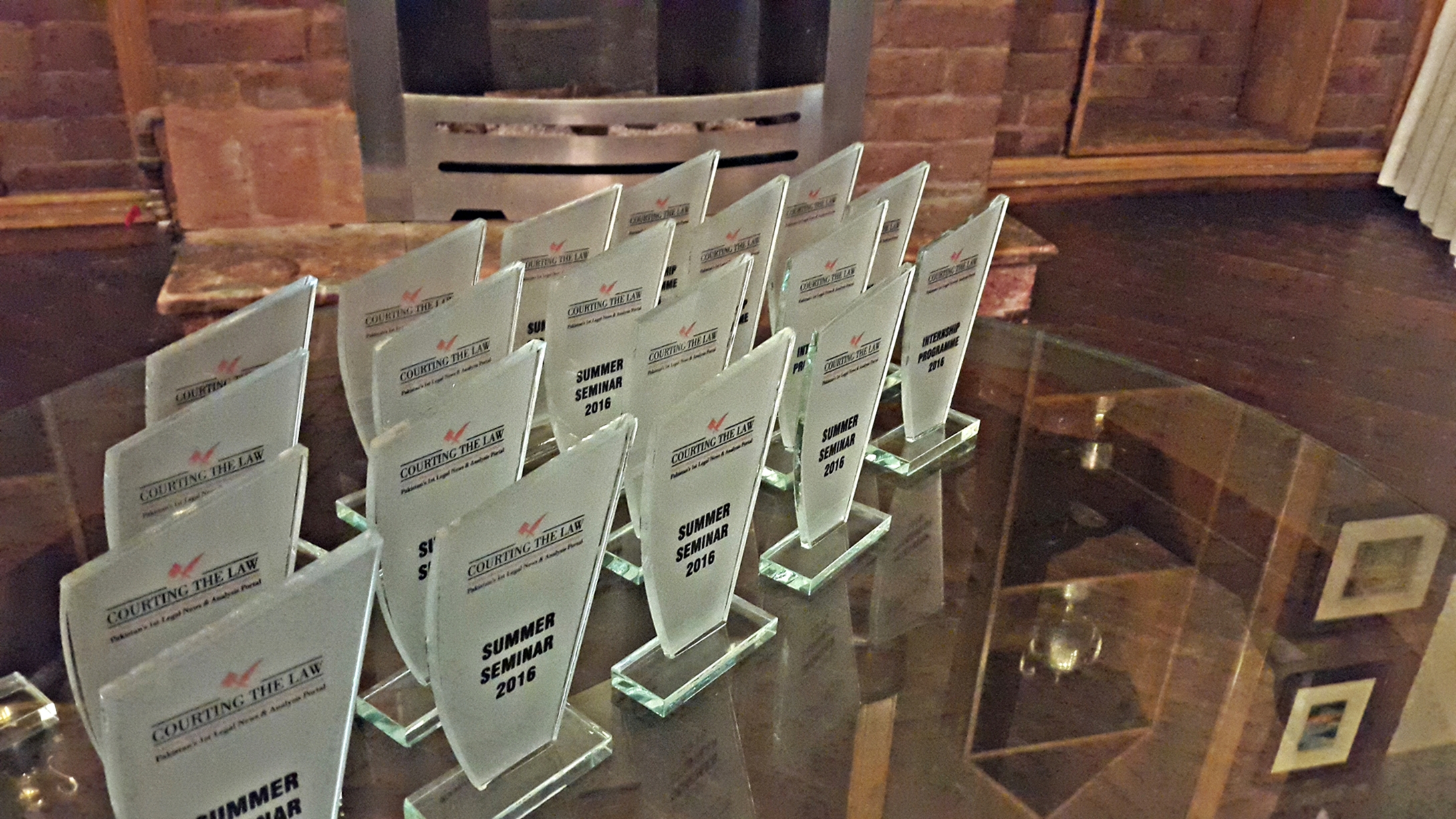 This two-day experience of interactive sessions answered the fairly complex questions of the audience that aspires to become part of the legal fraternity of the country in future. The gathering of multiple experts enhanced the understanding regarding distinct areas of law that may be pursued as careers, helped the audience in deciding specializations and increased confidence for stepping into the practical world. The detailed discussion with the speakers also highlighted the ever-changing nature and the highs and lows of the legal profession. Moreover, it was an exceptional way to build a network with lawyers working within different avenues of law. This enriching experience also highlighted the struggle and hard work that the speakers went through to become what they are today, while stressing upon the level of commitment, passion and skills that the future generation of lawyers requires to succeed.