University Of London International Programmes Stakeholder's Reception
A very successful University of London International Programmes Stakeholder's Reception took place at the British High Commissioner's Residence in Islamabad. It was well attended with a total of 130 attendees. These included key employers, well placed alumni, regulators and important stakeholders and partners. Some of the prominent attendees included the Education Minister Mr. Baleeg ur Rehman, His Excellency British High Commissioner Mr. Thomas Drew, Pro Vice Chancellor University of London and Chief Executive International Programmes Dr. Mary Stiasny, Advisor to Prime Minister on Education Mr. Ali Raza, Executive Director HEC Dr. Arshad Ali, Mr. Ramzan Achakzai Secretary IBCC, Mr. Ahsan Bhoon Vice Chair Pakistan Bar Council, Dr. Jawaid Ashraf  Vice Chancellor Quaid-e-Azam University, Dr. Wasim Kausar Inspector General of Police, Rosemary Hilhort Director British Council Pakistan, Simon Askey Director Undergraduate Laws and Saad Wasim Regional Advisor South Asia University of London International Programmes.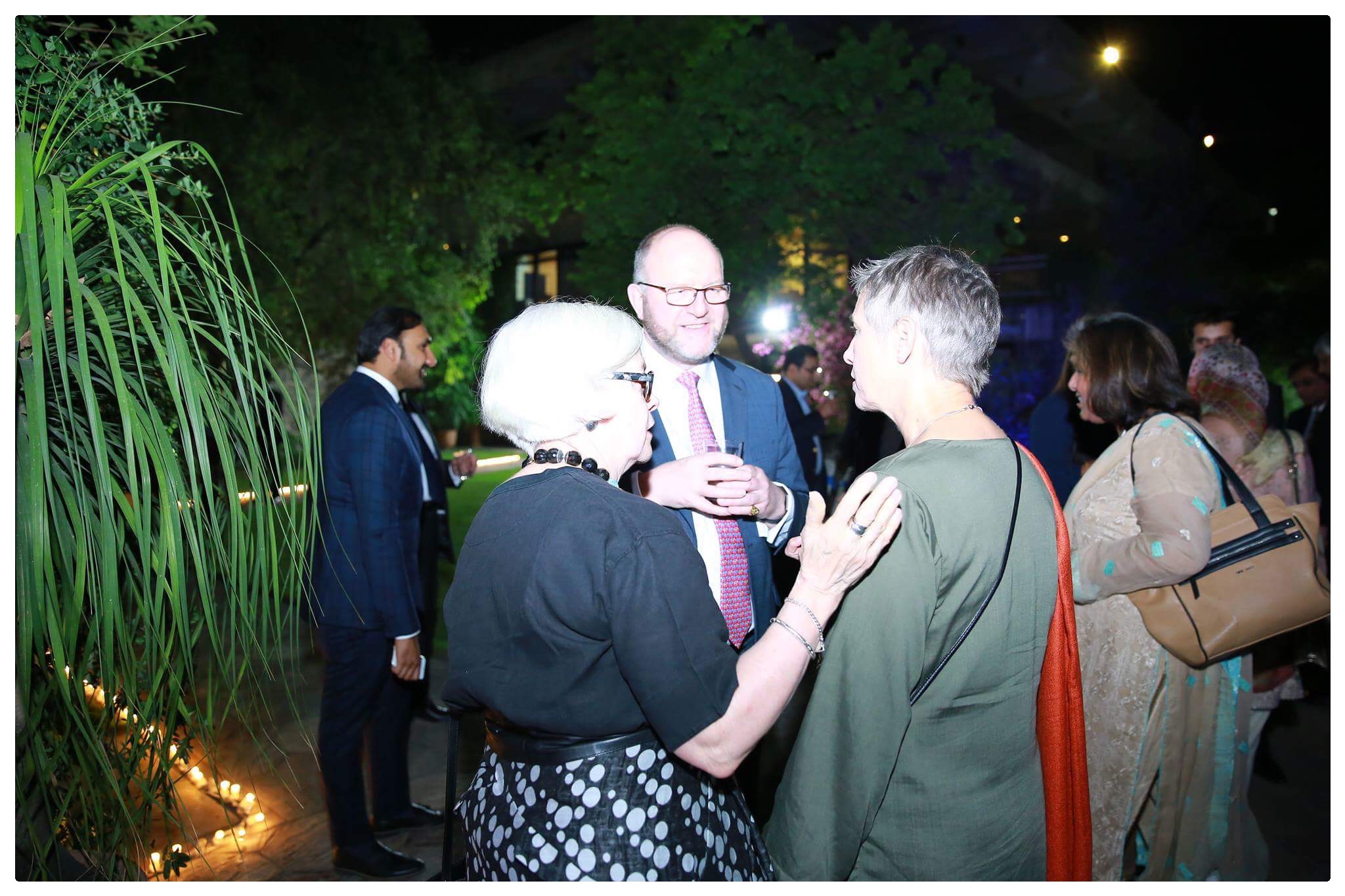 Other prominent guests included Mr. Zahir Riaz Senior Partner at Orr Dignam & Co, Mr. Mustafa Munir partner at RIAA Barker Gillette, Chief Commercial Officer PTCL Mr. Adnan Shahid, Mr. Amir Hashmi Advisor at NUST University, Mr. Faisal Azeem Deputy Head at ACCA Pakistan and other renowned alumni working with prestigious organisations such as World Bank, Haider Motta BNR, Grant Thornton, S&P Global, Telenor, Courting The Law, Pakistan Television, Serena Hotels, Chevrolet and the Chief Justice's Office, etc. A number of these guests had specially traveled from Lahore and Karachi to attend the reception.
There was also good representation from teaching institutes in Lahore and Islamabad. Good feedback was provided by the alumni, employers and other key stakeholders, including HEC and Pakistan Bar Council, and it was also a great opportunity to network and build new relations. Dr. Mary Stiasny, Pro Vice Chancellor University of London and His Excellency Thomas Drew stressed on the importance of education in shaping the future of Pakistan.