"Women of Pakistan – Seven Decades after Independence" – Center for Human Rights and Justice, UMT
The newly established Centre for Human Rights and Justice (CHRJ) at University of Management and Technology (UMT), Lahore, organized a seminar titled "Women of Pakistan – Seven Decades After Independence". Ms. Anooshay Shaigan, Vice President at Courting the Law was the Chief Guest. She is an Advocate of the High Court, a founding member of the Human Rights Committee at Lahore High Court Bar Association and has been recognized as a Global Shaper of the World Economic Forum.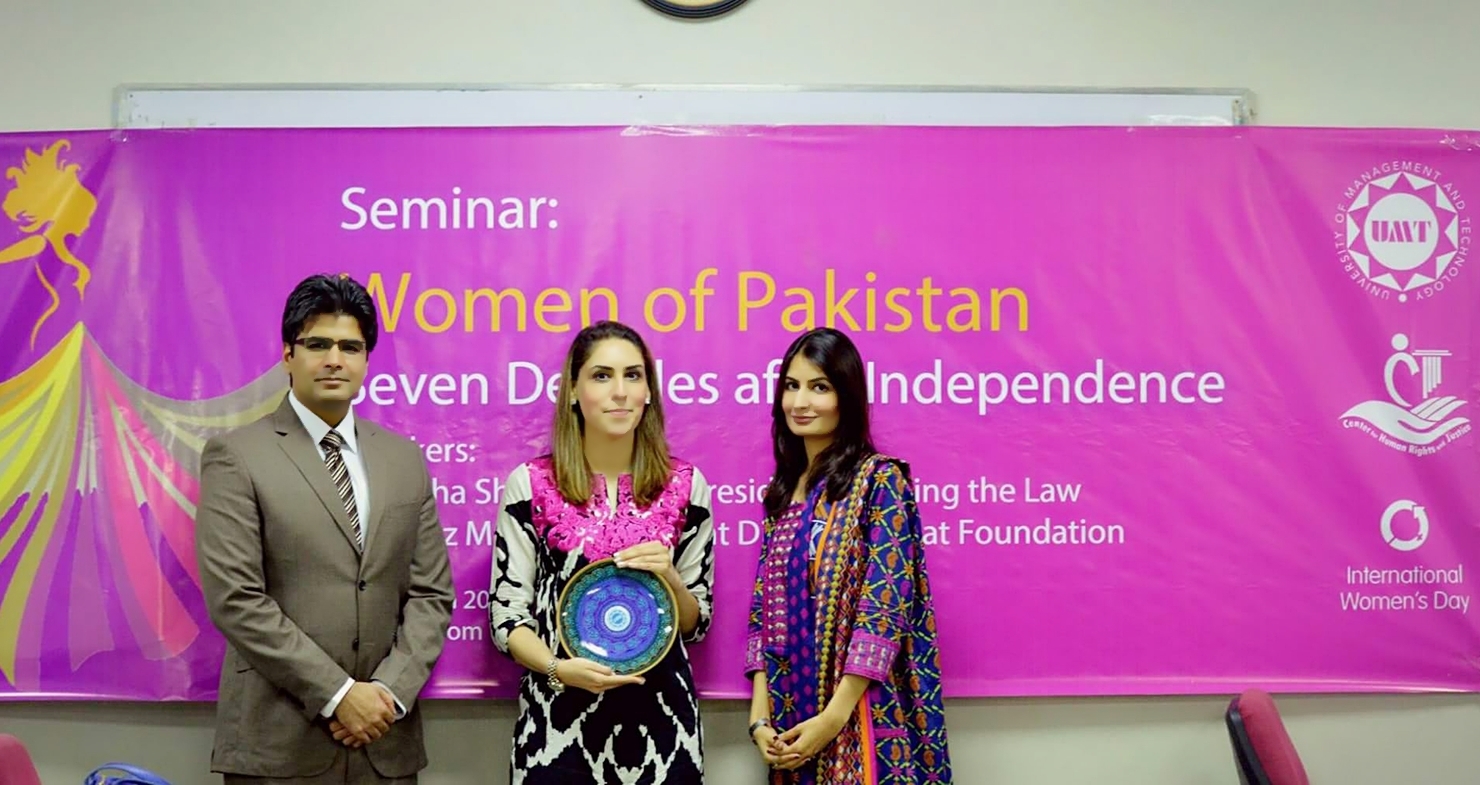 Ms. Shaigan gave a stimulating lecture and talked about women empowerment, human rights and access to justice in Pakistan. She discussed the progress made by Pakistani women in the field of law, almost seven decades after independence. She stated that women empowerment can be achieved through equal remuneration, equal representation, equal visibility and equal decision-making powers. She stressed how her organization, Courting The Law is working towards gender empowerment and encouraging young female lawyers to proactively work towards achieving visibility, representation and recognition. Finally, Ms. Shaigan also discussed the impact of technology on women empowerment. She believed technology will help women advance at a faster pace over the next seven decades. The lecture was followed by an interactive Q&A session with the students.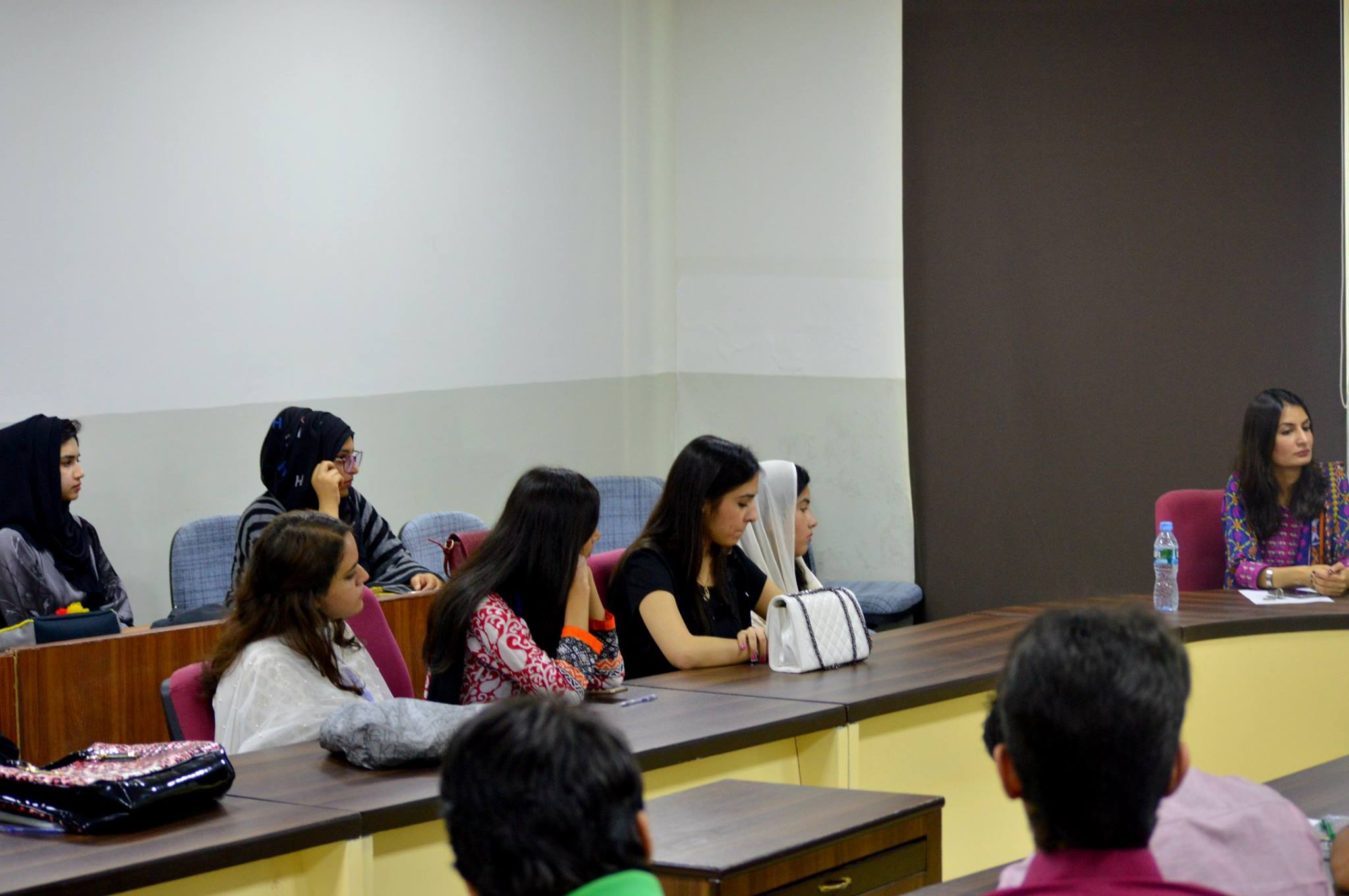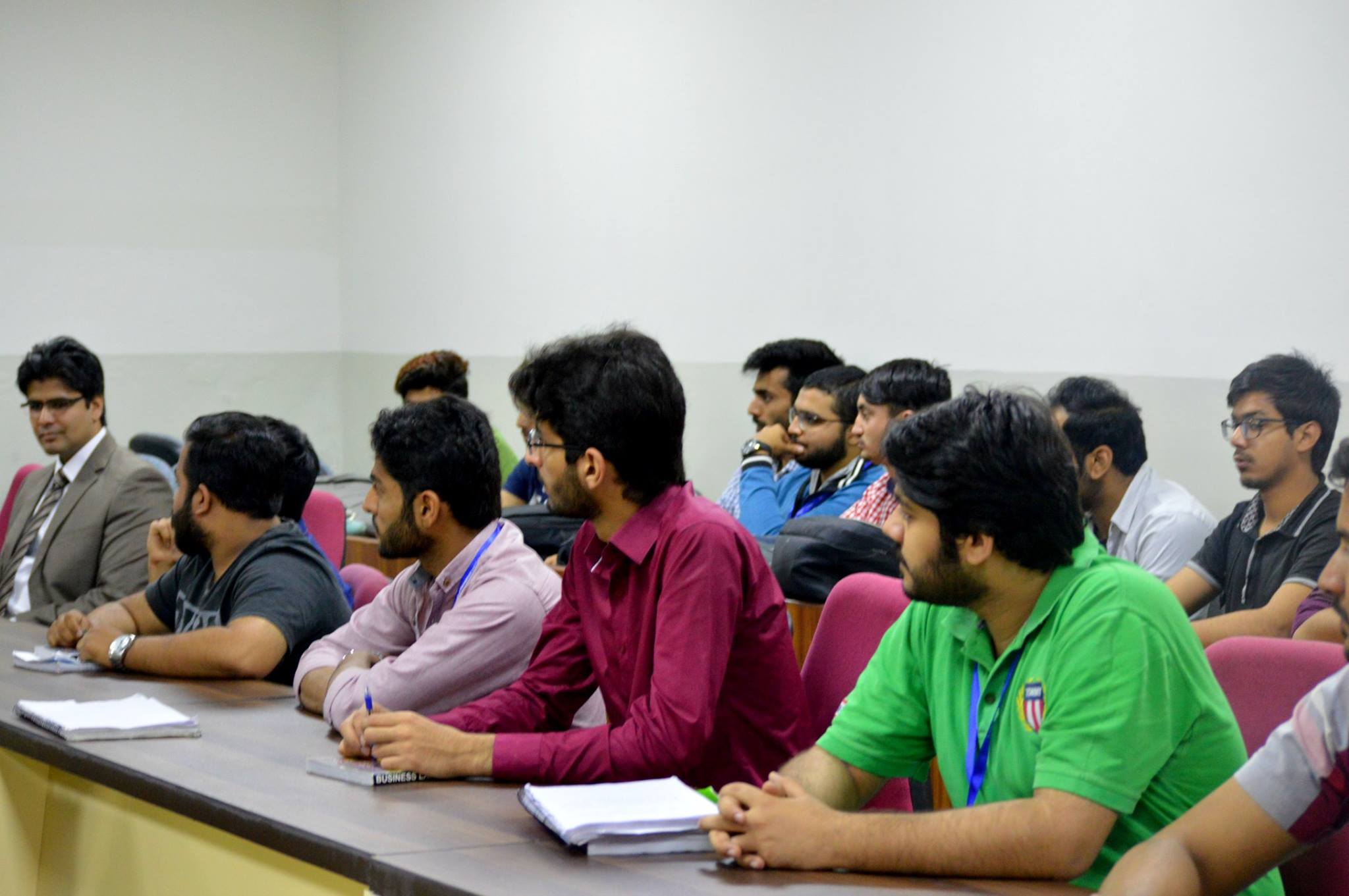 The Center for Human Rights and Justice (CHRJ) carries out cutting-edge research in Human Rights and International Law and is integral to the academic missions of UMT.
To learn more about CHRJ visit: http://chrj.umt.edu.pk/Home.aspx