Book: Change is the Only Constant – Justice Fazal Karim
Announcing Justice Fazal Karim's new book titled Change is the Only Constant, published by Pakistan Law House.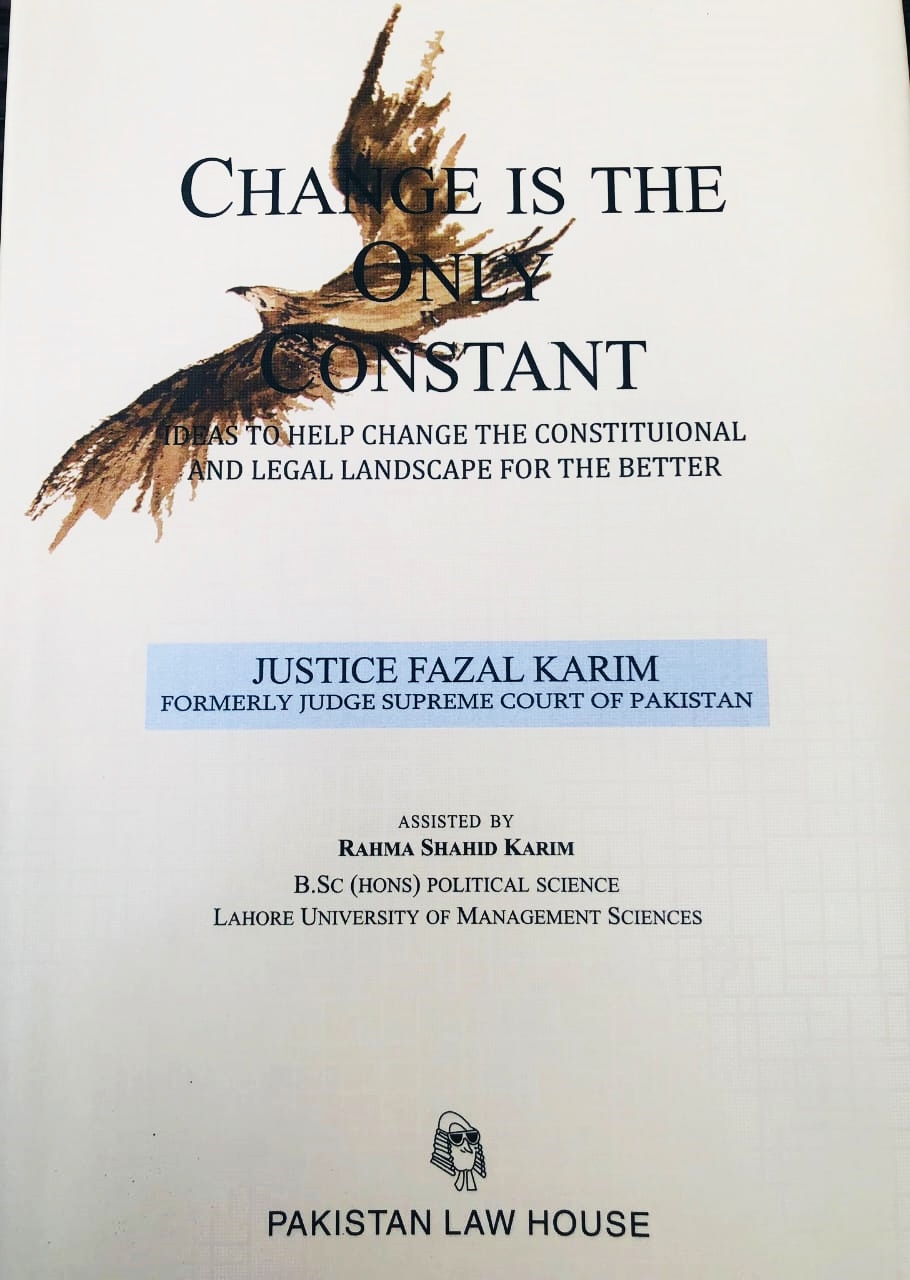 About the Author
Justice Fazal Karim started his career as a Civil Judge in 1960; served as a Judge of the Lahore High Court from 1987 to 1993; and retired from the Supreme Court of Pakistan in 1996. He also served as the first Parliamentary Secretary to the Government of Uganda from 1974 to 1976. Justice Karim has provided consultancy for the Asian Development Bank on "Strengthening Subordinate Judiciary", "Pakistan National Drainage Sector", "Strengthening Government Legal Services" and "Access to Justice".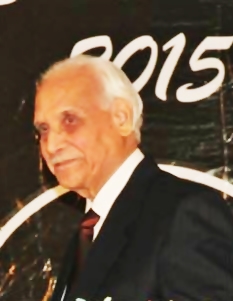 He has also served as a permanent member of the Court of Arbitration at Hague and has been associated with the Access to Justice Programme, Government of Pakistan, Ministry of Law Justice and Human Rights, Islamabad.
Justice Fazal Karim is the author of the famous books, "Access to Justice in Pakistan: A Handbook of Civil & Criminal Procedure with Constitutional Setting" and "Judicial Review of Public Actions".
Justice Fazal Karim is also teaching Constitution and Administrative Law to second year LL.B students at Shaikh Ahmad Hassan School of Law (SAHSOL).
Additionally, he is the author of a number of landmark judgments.