Stage Nomad presents an exciting play "Court Martial" from 18th March to 31st March at FTC Auditorium, Karachi.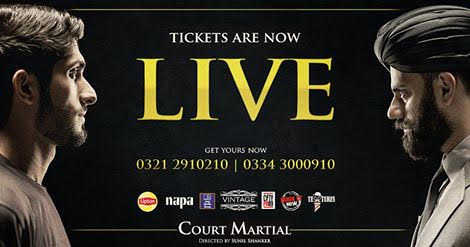 Stage Nomad Productions is a student theatre startup company which has come together to revive theatre in Pakistan. Their aim is not only to provide better theatre but to make it accessible to everyone.
Their primary goals: 
Cultivating Talent

Art Is For all

Paksitani and Proud
Their first production "Court Martial" was written by the famous Indian writer Swadesh Deepak and it is being directed by NAPA's finest Sunil Shankar. The 100 minute intense courtroom drama reflects on the caste system that exists even in a prestigious institution like the Army. It is the first step to bringing realization to the society and working towards betterment.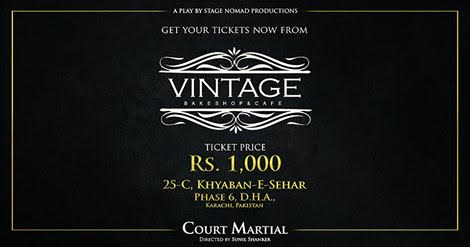 For more information and latest updates please visit:
Website: www.stagenomad.com 
Facebook page: www.facebook.com/stagenomad/ 
Event page on Facebook: https://www.facebook.com/events/537049373129833/