Pakistani Students Lead The First Model International Maritime Organisation Session
Background and Introduction
Dalian Maritime University is a key institute associated with the Ministry of Transport based in Dalian City, Liaoning province of China. This university is also known as the 'cradle of navigators' due to its service to maritime education. It is recognised by the International Maritime Organisation (IMO) and is reputed as the most famous maritime university in the world. Many international students willing to pursue education in the maritime field are enrolled at this university. In its fall-2018 semester, the university started a new course titled 'Global Maritime Governance' for all international students enrolled in the postgraduate programme. The Global Maritime Governance course has been designed to educate about https://www.exam2pass.com/az-102.html the regulatory, governance and management perspectives in the maritime field and the role of IMO and its Conventions.
IMO is a specialised agency of the United Nations with a purpose to develop and maintain a comprehensive regulatory framework in the maritime field. IMO has been mandated to govern environmental, legal, safety, technical, security and efficiency issues arising at seas. IMO is governed through an assembly of members. Specific committees deal with specific issues designated to them.
During the course, the enrolled students asked questions about the conduct of IMO. Professor Zhang Renping floated the idea of having model IMO sessions for a better understanding of the conduct of IMO. An organising committee was formed under the supervision of course representatives to conduct research on IMO sessions and proposed to have a model IMO Assembly Session for a better understanding of the mandate, role and work of IMO. The organising committee also suggested to organise more sessions, conduct research in the field of maritime, propose legislation and educate and train people about the IMO.

(Professor RP Zhang, Lecturer at Dalian Maritime University and visionary behind Model IMO)
On the basis of these suggestions, the Model International https://www.exam2pass.com/az-300.html Maritime Organisation (Model IMO) incorporated the slogan "Voice for safe, secure and efficient shipping on clean oceans". In its manifesto, it aimed to address threats to shipping and the seas and conduct model sessions, research, training, lectures, public speaking events and publications on regulatory maritime issues.
All Core Committee members were assigned roles and duties to organize the very first Model IMO Assembly session. Three students from Pakistan were selected as Core Committee members of the Model IMO. Jahanzeb Butt was selected as Secretary-General, Muhammad Arslan as Director Maritime Safety Committee and Rizwan Ashraf as Director Technical Cooperation. Kluis Aleksander from Russia was selected as Director Marine Environment Protection Committee, Msabaha Juma Mwendapole from Tanzania as Director Sub Committees, Lin Kendi from Kenya as Director Legal Committee, and Ibrahim Kasim Mpapi from Tanzania was selected as Director Facilitation Committee.

(Jahanzeb Butt, Secretary General, Model IMO)


(Muhammad Arslan, Director Marine Safety Committee)

(Rizwan Ashraf, Director, Technical Cooperation Committee, Model IMO)


(Kluis Aleksander, Director Marine Environment Protection Committee)

(Msabaha Juma Mwendapole, Director Sub Committees)

(Lin Kendi, Director Legal Committee)

(Ibrahim Mpapi, Director Facilitation Committee)
The Core Committee proposed to have the first Model IMO Assembly session on 'Maritime Autonomous Surface Ships' (MASS), which the IMO also considers to be an alarming challenge for states.
The Session
After finalising MASS as the topic for deliberations at the Model IMO, on Nov 28th, 2018, a draft agenda, sample submission and sample resolution was sent to all delegates to help them prepare their submissions or replies. The Core Committee received submissions from delegates representing 28 states, including Kenya, Turkmenistan, Yemen, Colombia, Costa Rica, China, Rwanda, Myanmar, Ghana, Saudi Arabia, Russia, Tanzania, Laos, Ethiopia, Cape Verde, Jamaica, Sierra Leone, Palestine, Pakistan, Egypt, Thailand, Morocco, Vietnam, Kyrgyzstan, Mongolia, Togo, Vietnam and Uganda. Each delegation raised concerns of the state it was representing though written submissions, on Dec 3rd, 2018.
The Model IMO session was held on December 15th, 2018 and was attended by the Dalian Maritime University administration, personnel from China Maritime Administration, maritime academics, foreign maritime professionals and maritime lawyers. A panel of judges was formulated to provide feedback on the session and distribute prizes among the participants, including awards for Best Speaker and Best Submission. The following professionals were part of the panel of judges:
1. Professor Aldo Chircop (Professor of Law at Dalhousie University, Canada)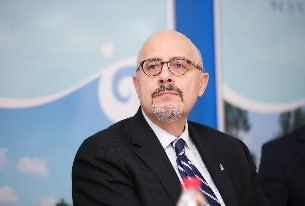 2. Professor PK Mukherjee (Professor of Law at Dalian Maritime University)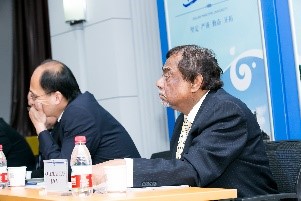 3. Duo Zhang (Director, International Maritime Convention Studies, Training Centre of China, COSCO Shipping)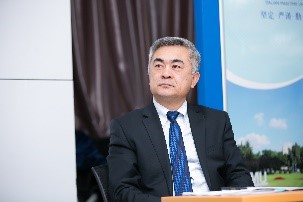 4. Mr Xie Hui Director (International Affairs, Maritime Safety Administration, China)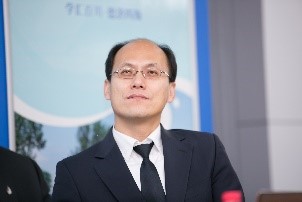 The session was also supported by the IMO Secretary-General, His Excellency, Mr Kitack Lim, who sent an encouraging video message which was played prior to the start of the session.
The session began with the election of a President and Vice-Presidents. Jahanzeb Butt from Pakistan was elected as President to chair the session while Kluis Aleksander from Russia and Ibrahim Mpapi from Tanzania were elected as Vice Presidents. The agenda of the session was introduced by the President after which the floor was open to delegates for oral submissions. The delegates addressed technical, legal, regulatory, training, safety, environmental and security issues pertaining to MASS and proposed a resolution with consensus to regulate MASS. The delegates also proposed to reconsider all maritime conventions in light of the latest developments, specifically regarding MASS. In the end, a resolution was presented and passed with consensus among the states to have a more comprehensive regime for regulating MASS.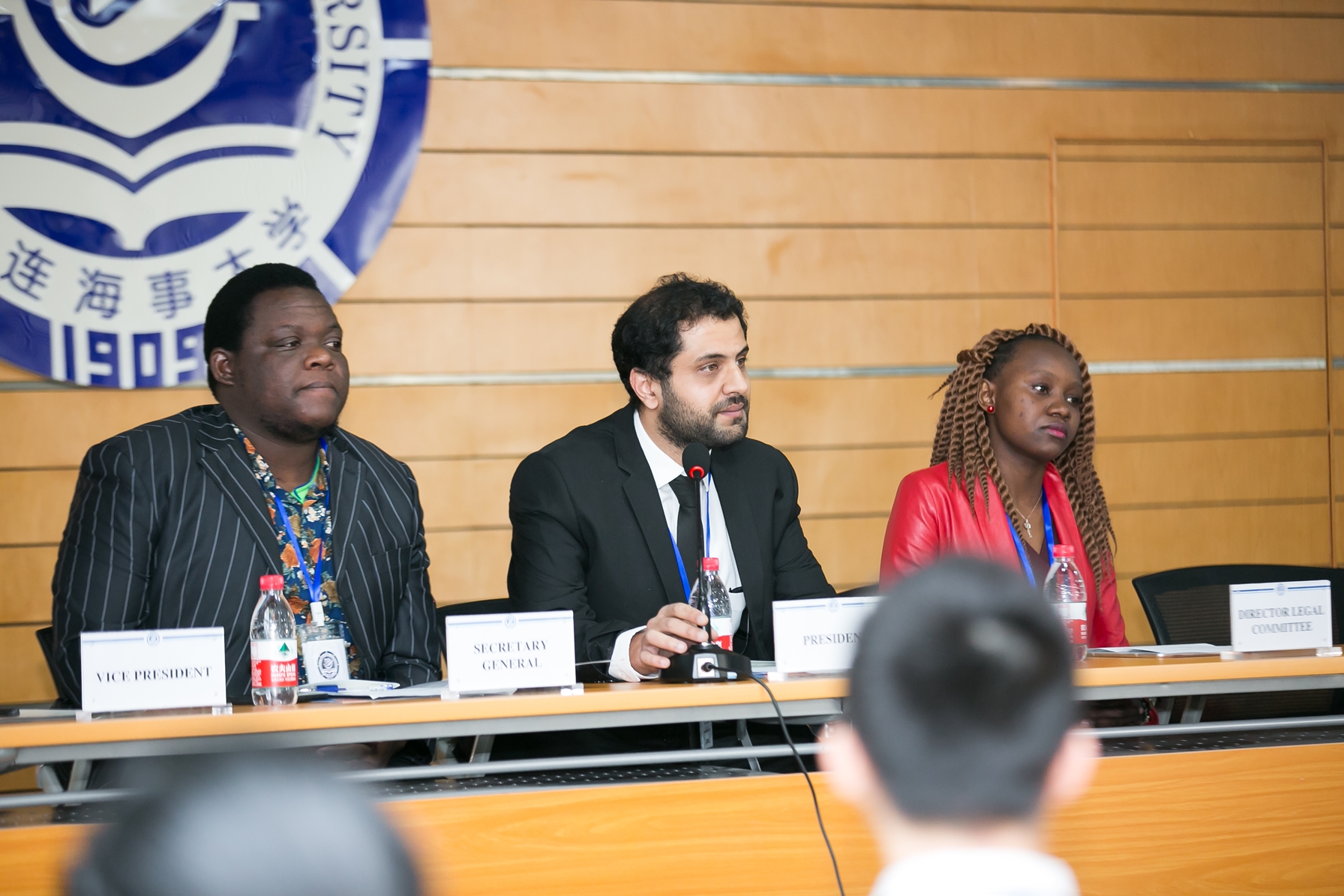 Pakistan was awarded the prize for Best Submission and Palestine was awarded the prize for Best Speaker. It is a big achievement for Pakistani students to not only participate in the very first Model IMO but also excel at it.

Pakistan's delegation receiving its award for Best Submission