Law Clinic At L'ecole
On 14th December 2016 L'ecole for Advanced Studies, Karachi inaugurated its first Law Clinic in collaboration with the Pakistan Legal Awareness Trust. The occasion was well attended by the L'ecole Law Society members. Barrister Aga Zafar Ahmed (Advocate Supreme Court), Barrister Zeeshan Adhi, Barrister Mansoor Mir and Advocate Syed Faisal Aijaz were the chief guests of the event.
Pakistan Legal Awareness Trust is a non-profit organisation. Its basic aim is to spread legal awareness and legal education among the masses.
Clinical legal education involves the study of law and lawyering in practical context. Working with real clients with real problems allows law students to begin the lifelong process of becoming thoughtful, responsible, and reflective lawyers. Furthermore, it offers students the opportunity to put their legal skills to use in a variety of practical areas and fields of law.
The event started with the speech of Barrister Aga Zafar Ahmed. He gave the students a brief overview about the Law Clinic's significance and how it operates. He concluded by saying that, "we are delighted to start this venture with L'ecole and look forward to long lasting relations with the institution."
His speech was followed by Barrister Zeeshan Adhi, who described his personal experiences as a law student and as a part of Law Clinic. He further added how Law Clinic provides an opportunity to work on cases and how they are distinct from mock trials.
The President of L'ecole Law Society 2016-2017 Mr Aitzaz Kashmiri spoke a few words regarding the inauguration of Law Clinic as being one of his key objectives and how it was a dream-come-true for him. He further congratulated the students of L'ecole along with faculty members on the very first Law Clinic. Mr Aitzaz Kashmiri, on behalf of L'ecole Law Society along with the Head of Pakistan's Legal Awareness Trust Mr Aga Zafar Ahmed, signed the memorandum of understanding and officially inaugurated the Law Clinic.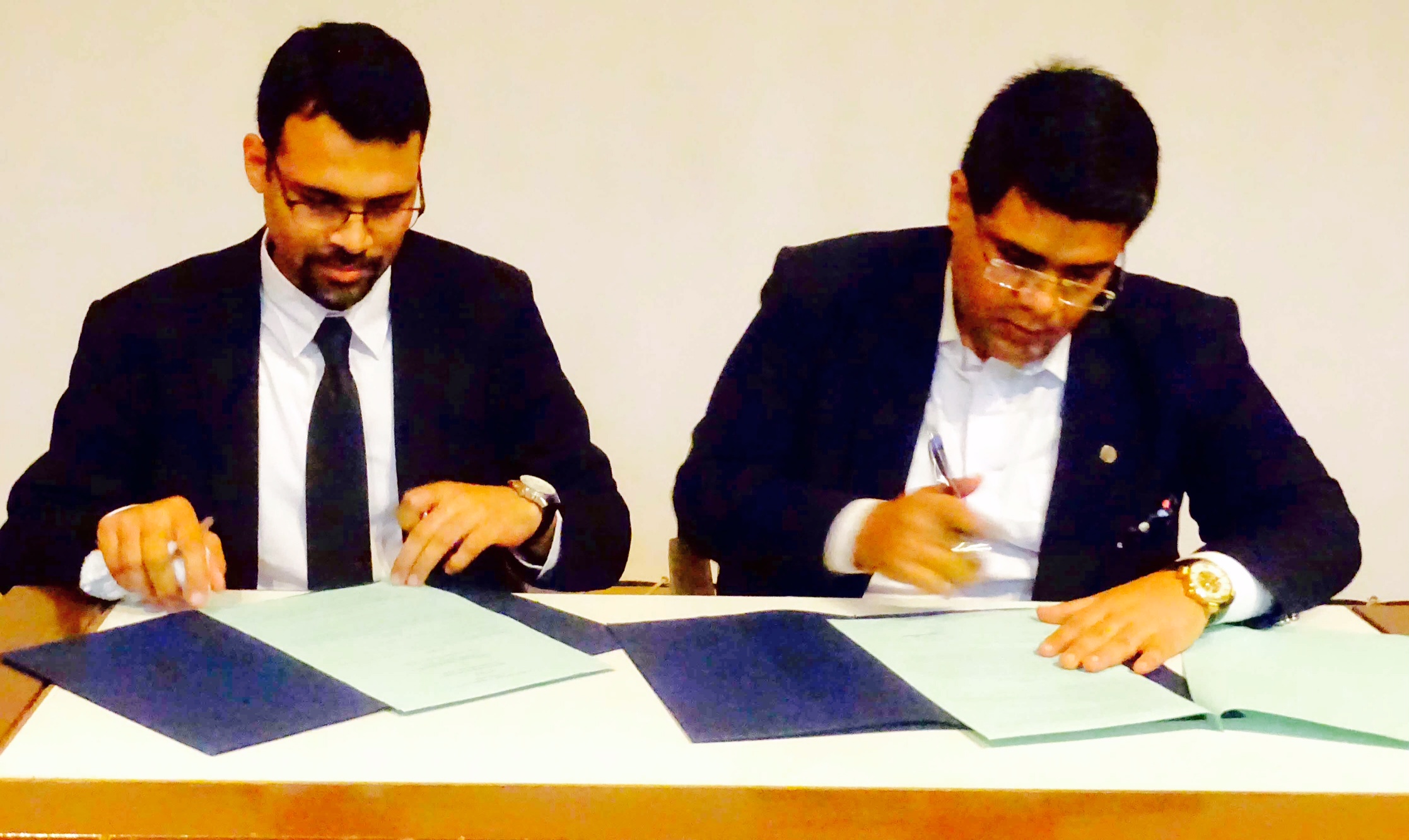 The Law Clinic will officially commence its first day on 4th February 2017  with a focus on litigation procedures and advocacy skills.
It will be a landmark event for L'ecole with a positive impact on the students of L'ecole, both contemporary and prospective, and is a great step towards making this year a successful one for the development of law.