Implementing a workplace/sexual anti-harassment policy is legally mandatory for every company registered in Pakistan and a crucial role for company leadership and a core function of a dedicated human resources (HR) department. Harassment at the workplace can dramatically impact culture, hiring, retention and financial performance. Harassment may not be visible enough or discussed openly, but has consequences if goes unaddressed.
A well-formulated harassment prevention training program:
provides managers and employees with a language to use when discussing harassment;
defines harassment and provides examples; and
establishes a reporting and response process within their organization.
Attend a full day workshop with Barrister Hamna Zain to learn how to protect employees from harassment and the organization from legal liability against harassment.
Click on the following link to register:
https://forms.gle/YHXoCComsGJUARkXA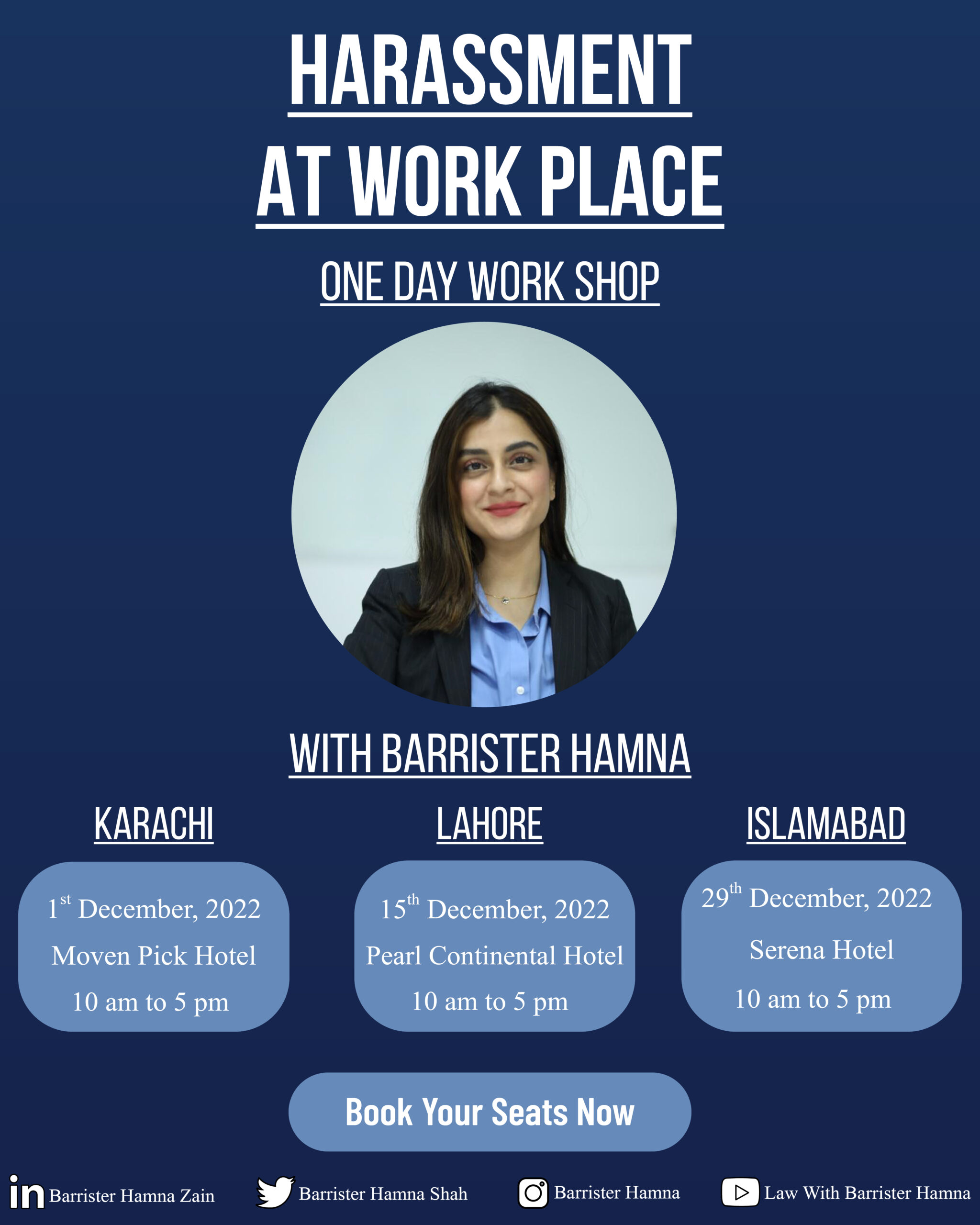 Click on the following link to register:
https://forms.gle/YHXoCComsGJUARkXA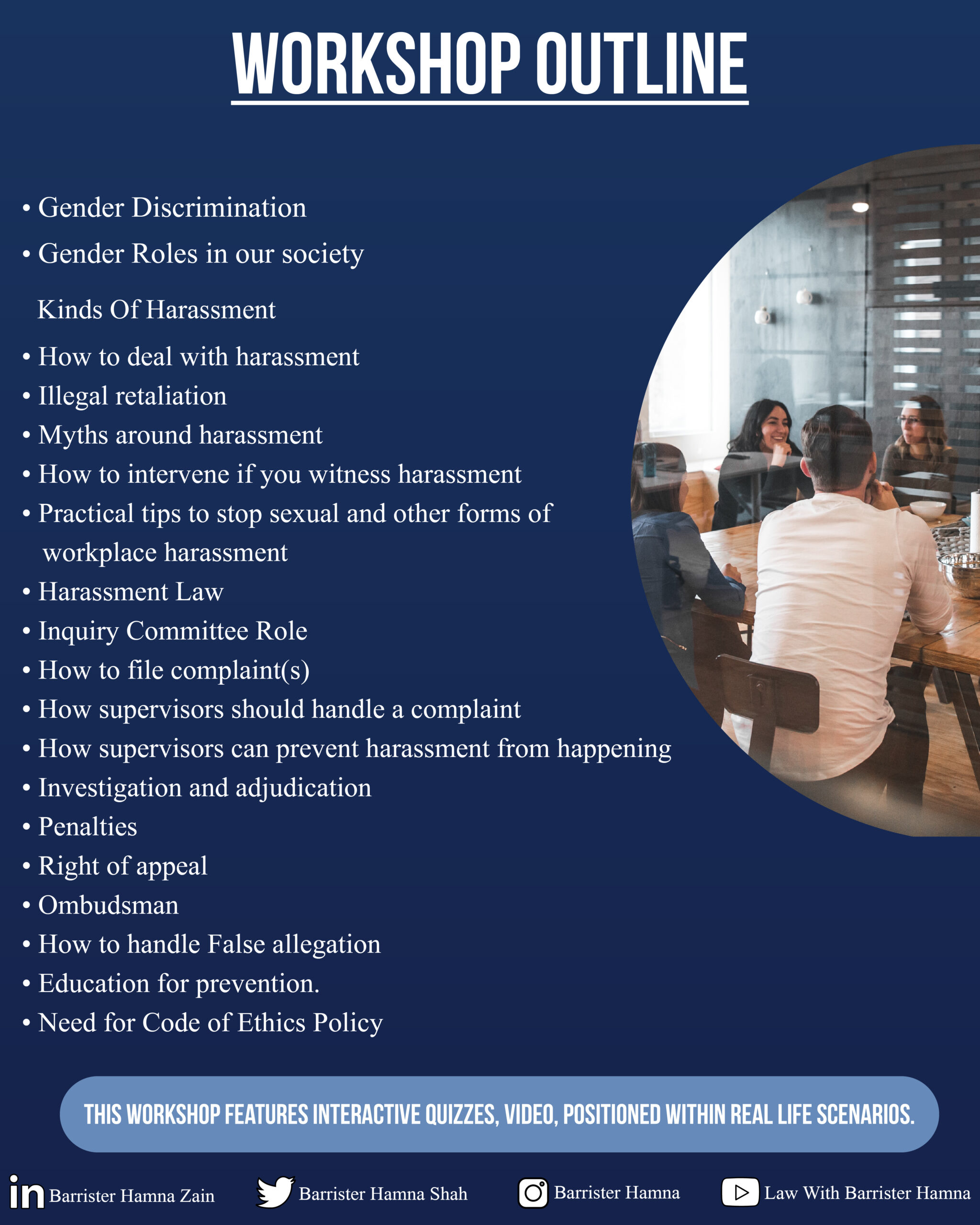 Click on the following link to register:
https://forms.gle/YHXoCComsGJUARkXA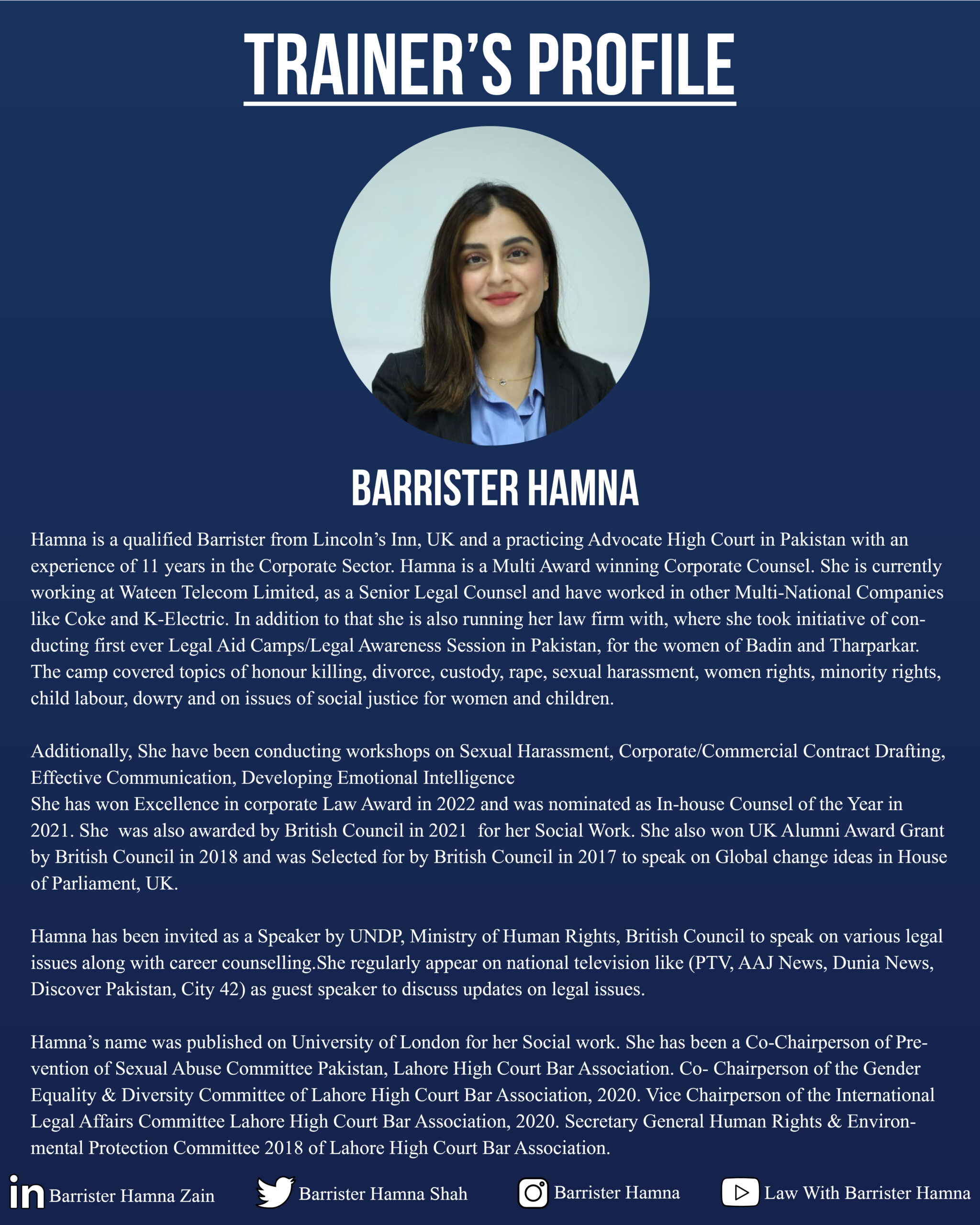 Click on the following link to register:
https://forms.gle/YHXoCComsGJUARkXA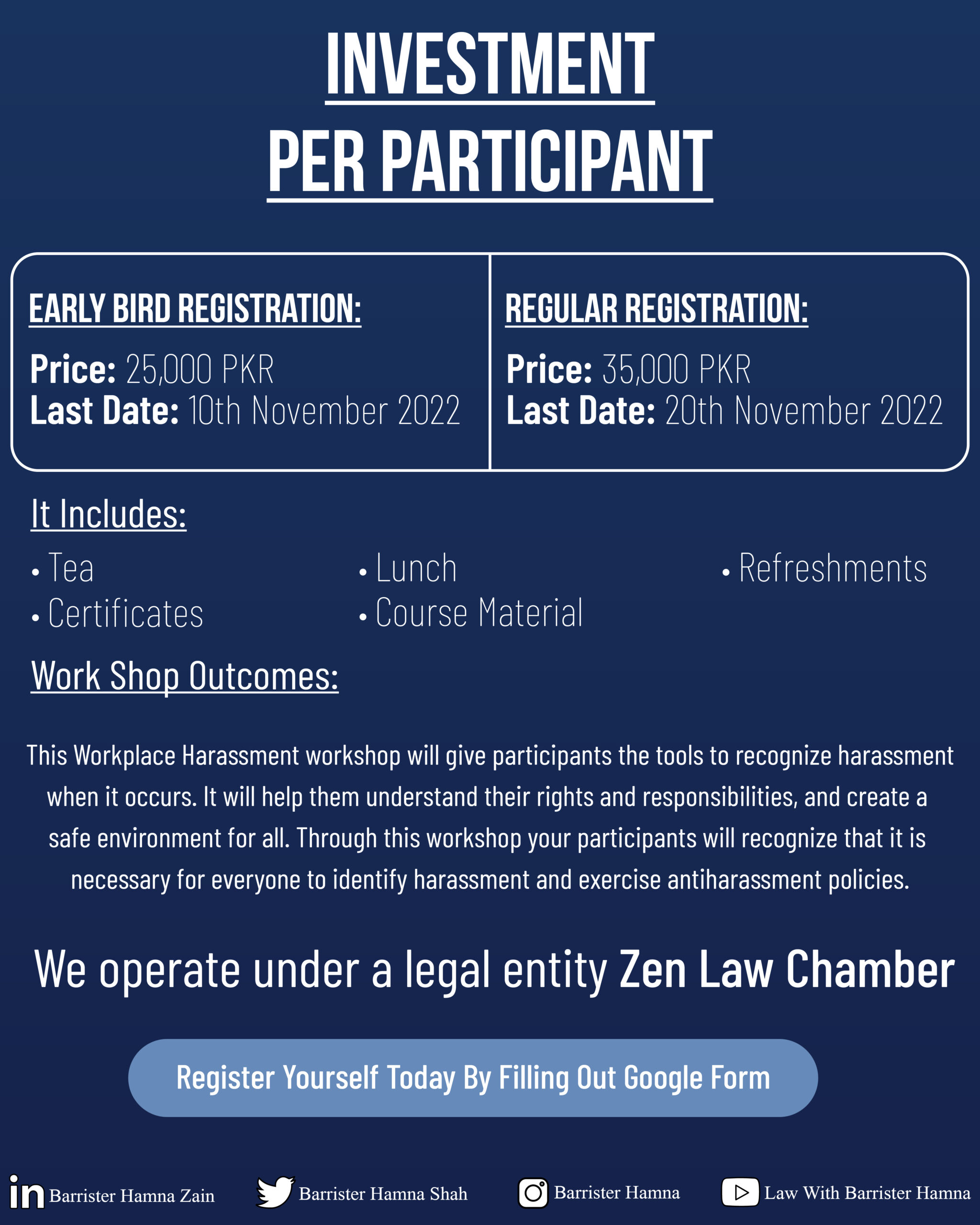 Click on the following link to register:
https://forms.gle/YHXoCComsGJUARkXA