Women In Law Dialogue Series, 3rd Session: Non Traditional Career Options
The 3rd session in the Women In Law Series is suitable for all recent graduates and young lawyers who are exploring their career paths. To gain practical and invaluable insight from people who have done it themselves, we encourage both male and female participation in this interactive dialogue session.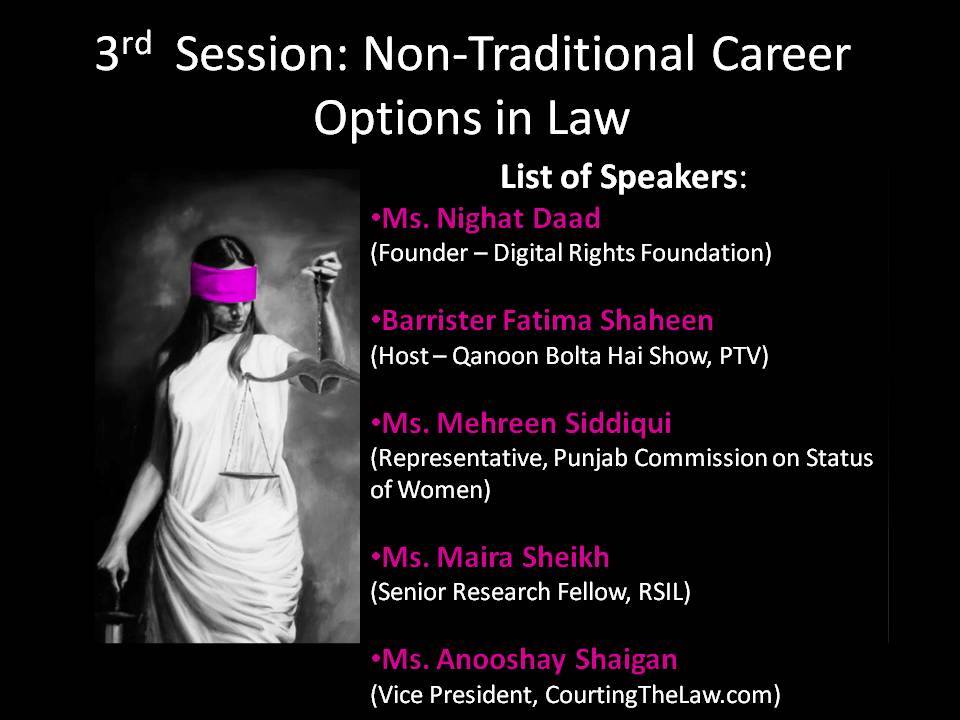 Day and Date: Saturday 23rd July 2016
Venue: Research Society of International Law (RSIL), 9 Fane Road, Lahore
Timings: 12 pm to 3 pm.
To avoid inconvenience please RSVP to [email protected] and kindly arrive before 12 pm.
Event details: https://www.facebook.com/events/660387987448780/