Anoosha Shaigan From Courting The Law Speaking At World Economic Forum, Davos 2017
We are extremely pleased to announce that Miss Anoosha Shaigan (Vice President Outreach, Courting The Law) has been invited to speak at the Annual Meeting of the World Economic Forum 2017 being held at Davos, Switzerland form 15th-20th January, 2017. She is part of the Global Shapers Community of the World Economic Forum and is among 50 Shapers who have been selected from a pool of more than 6000 Shapers from over 450 cities to represent the community, her city and country as well as talk about how she is shaping the world through Courting The Law under the Global Shapers Davos campaign of #WorldWeShape (Millennials, Social Entrepreneurs and Young Leaders take Centre Stage at the 47th Annual Meeting in Davos).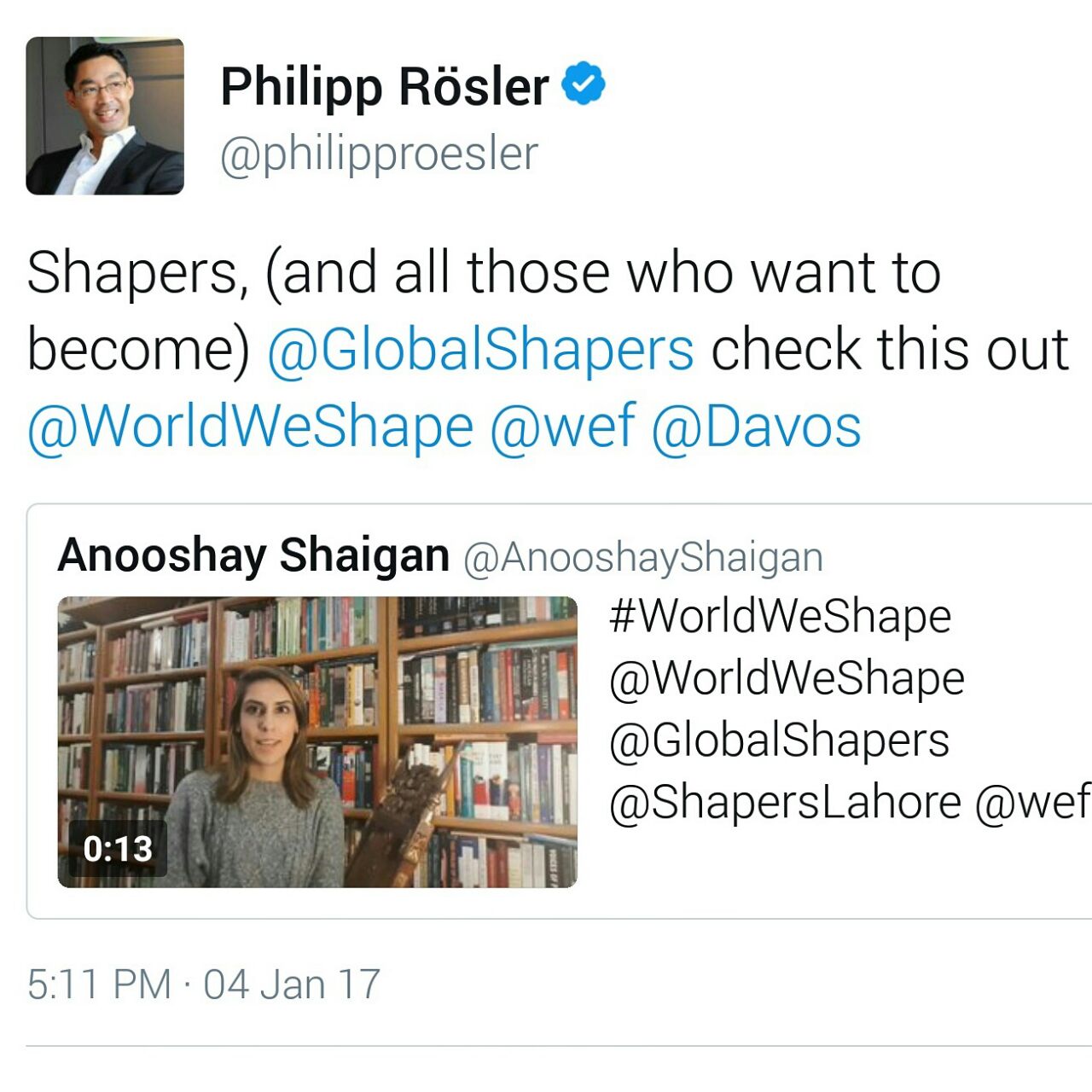 The theme of the 47th Annual Meeting of the World Economic Forum is Responsive and Responsible Leadership and will focus on five critical leadership challenges in 2017:
strengthening global collaboration,
restoring a sense of shared identity,
revitalizing economic growth,
reforming capitalism, and
preparing for the Fourth Industrial Revolution.
Miss Shaigan will be part of an interactive panel discussion on whether the ongoing digitization of societies is more risk or opportunity for the monitoring and enforcement of human rights.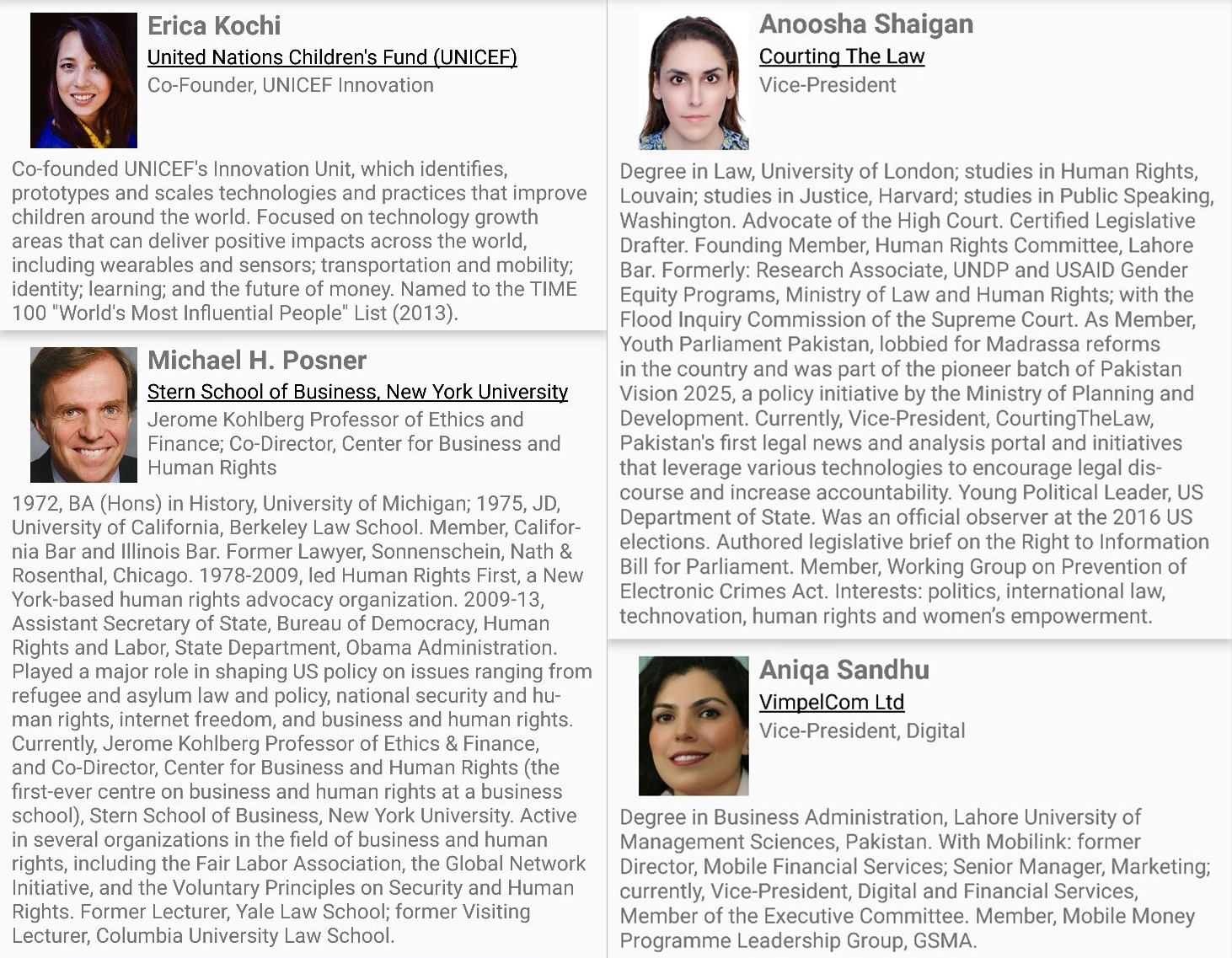 The psession will take place at the Loft, Davos which dives deep into the 4th Industrial Revolution (4IR), its key technologies, impacts on society, economy and politics and the policies that need to be developed to address our changing world. Participants will have the opportunity to engage with speakers and one another on governance, policy as well as on the values that need to be embedded in these emerging technologies.
The Annual Meeting in Davos remains a global platform unmatched in engaging leaders from across business, government, international organizations, academia and civil society working sessions. The programme's depth and breadth make it a true summit of summits.
Representatives from Pakistan expected at the WEF Annual Meeting 2017: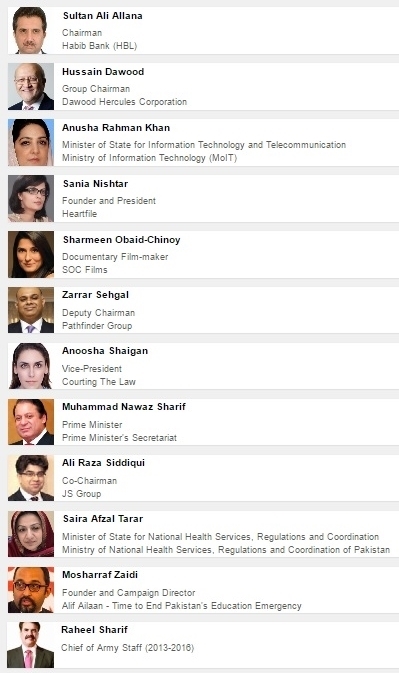 (Everything you need to know about Davos 2017)
(World Economic Forum Annual Meeting 2017 Overview)