L'ecole Law Clinic's First Workshop
On the 4th of February 2017 L'ecole for Advanced Studies had its first Law Clinic workshop on litigation procedures and advocacy skills. The workshop was conducted by the Pakistan Legal Awareness Trust in collaboration with the Law Society of L'ecole For Advanced Studies. Trainers included Hummul S. Zubedi, Advocate High Court, Barrister Mohammad Mansoor Mir, Syed Faisal Aijaz, Advocate High Court and Aga Zafar Ahmed, Advocate Supreme Court.
The workshop began with introductions and Mr. Aga Zafar, Advocate of Supreme Court giving an overview of litigation:
"Litigation is all about communication and preparing to tell a compelling and convincing story to your audience. The way you structure your language, appearance, tone of voice, effective use of evidence and your general sense of confidence in yourself is important in establishing your credibility before the jury/judge."
He also added that the main purpose of the workshop was to learn to perfect these skills and learn from experts while enhancing and polishing the abilities to litigate. Participants also learnt the procedure of civil, criminal, corporate and environmental litigation. The session was a combination of lecture style presentations and practical demonstrations. (Case studies and participatory activities would also be made part of the other three sessions scheduled to be conducted in the coming days. A case study specifically designed for the workshop would be used during those sessions).
Barrister Mohammad Mansoor Mir gave an overview of specific sections of the Pakistan Penal Code (PPC) and basic ingredients of the First Information Report (FIR). This was followed by a brief on the Shahrukh Jatoi case by Mr. Hummul S. Zubedi, Advocate High Court.
The first workshop session provided an excellent opportunity to learn about litigation directly from practising lawyers with long and varied experience.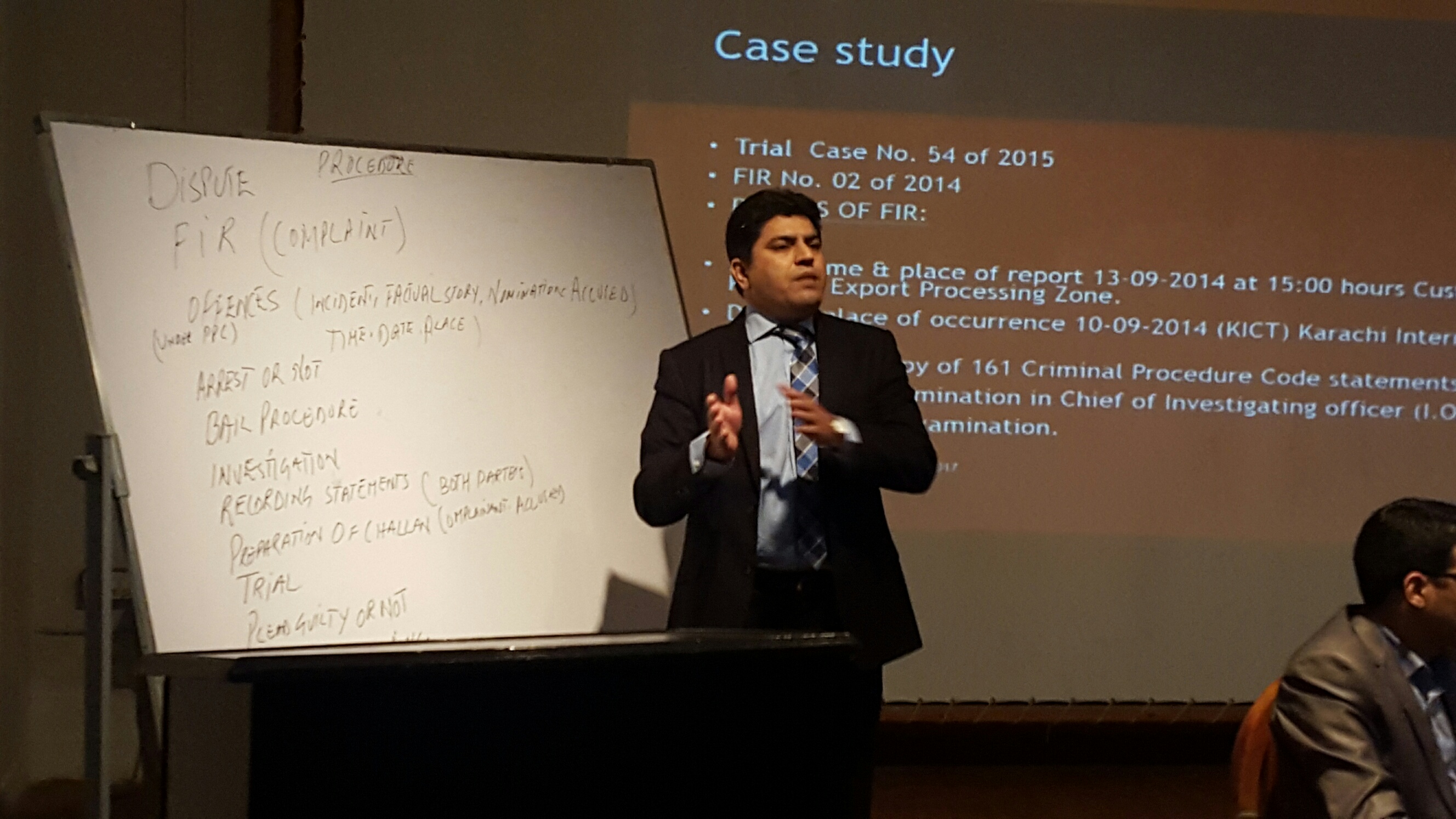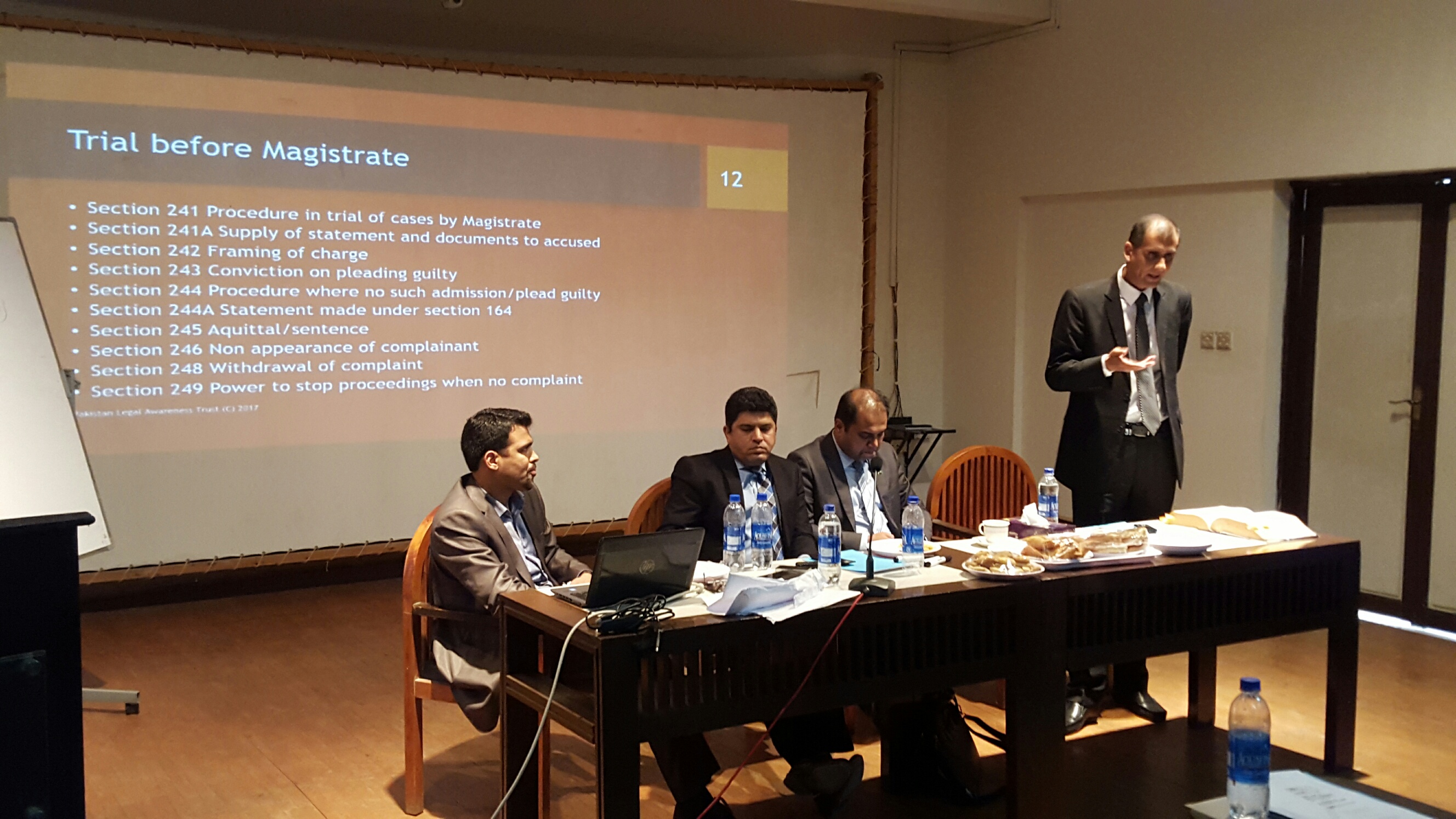 The next workshop would take place on Saturday 11th February, 2017 with a focus on cross-examination skills.