CourtingTheLaw Launches Insaaf Camp
On 25th March 2017, Courting The Law launched their latest legal awareness initiative, CTL Insaaf Camp, by holding the first camp in collaboration with NAYMET Trust at Walton, Lahore. More than a hundred people, predominantly female, attended the camp and received free legal awareness and advice from professional lawyers.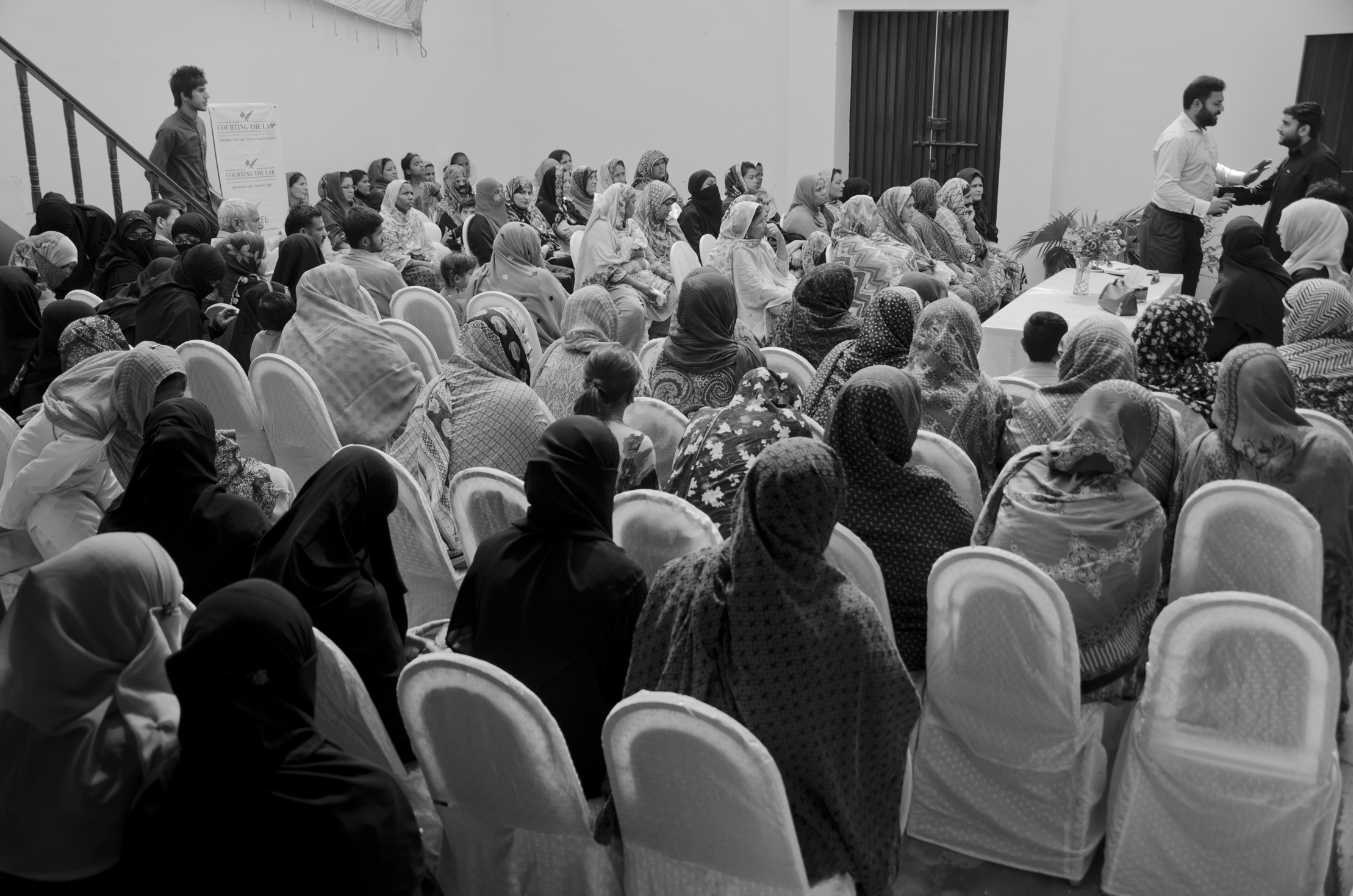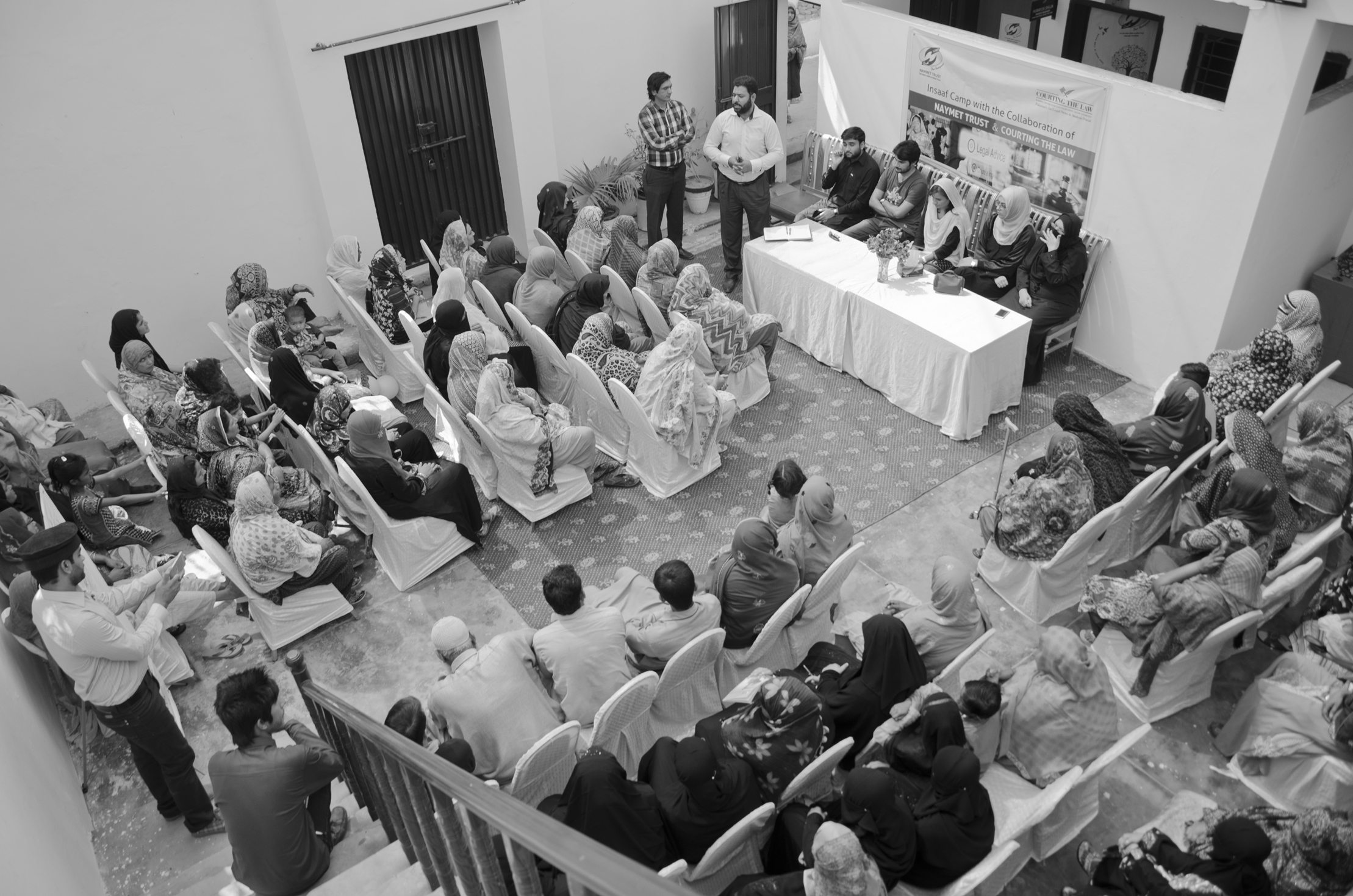 Advocate Zahida Sadiq, Advocate Sohail Afzal Khan, Advocate Izzat Fatima and Advocate Asma Riaz Bhullar volunteered their time and expertise for this cause, while Mr. Tahir Latif and Mr. Humayun Shuja from NAYMET Trust also played an instrumental role in the management of the camp. Mr. Taimur Malik, Ms. Anoosha Shaigan and Mr. Farhan Shafi from CourtingTheLaw were also present.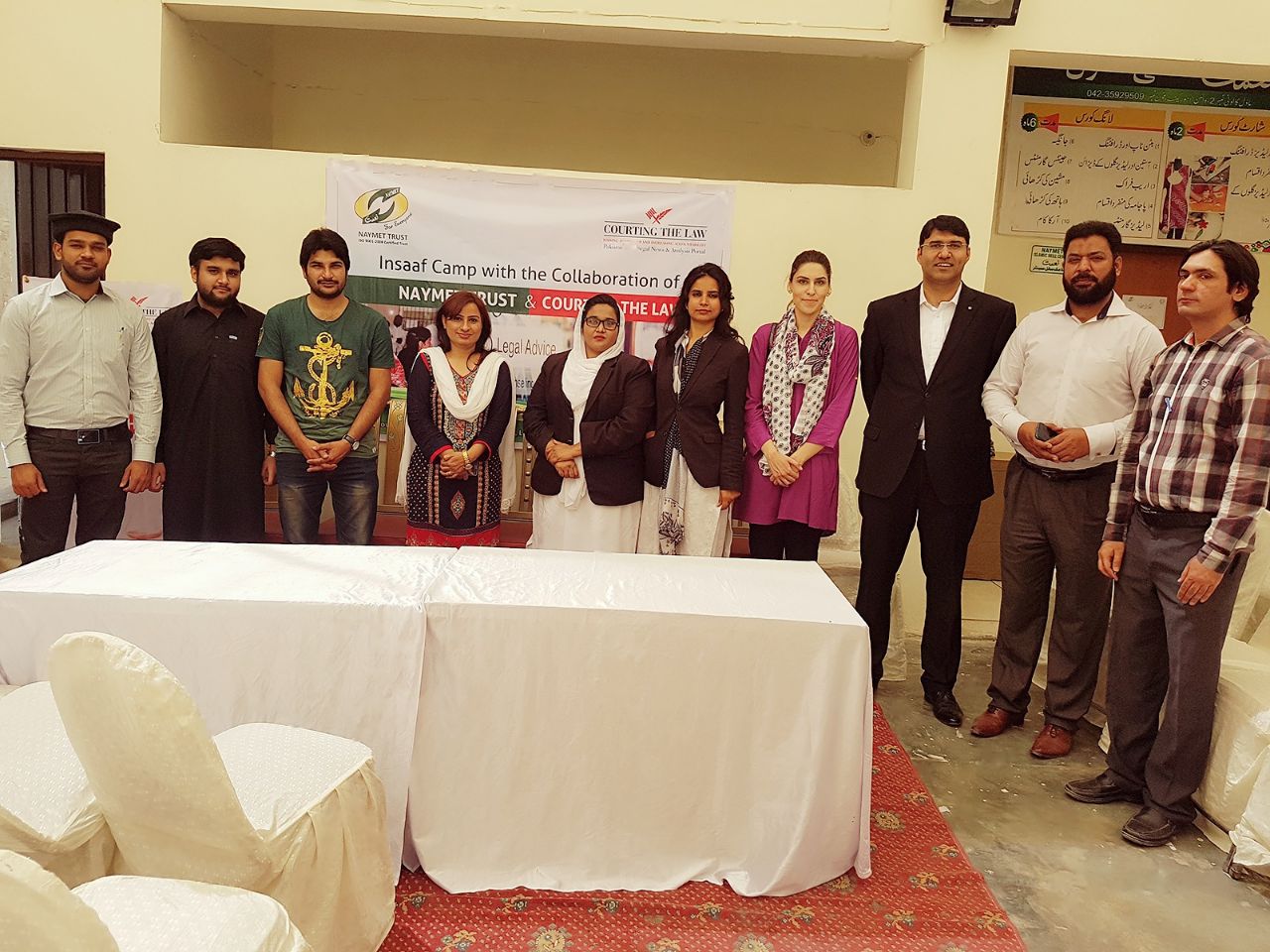 Advocate Zahida Sadiq is a qualified development and social sector law-professional with over 10 years of extensive experience, along with being a child rights, child protection and women rights activist. She has worked with SANJOG and Punjab Commission on the Status of Women and has also been elected as the Vice Chair, Human Rights Committee, Lahore High Court Bar Association (LHCBA) and Member Executive, Lahore Bar Association (LBA) in the past. Advocate Sohail Afzal Khan has more than 2 years of diverse experience in various fields, including criminal, civil and family matters. He presently practices with Rana Law Chamber and has a passion for providing representation and awareness to those who are less fortunate. Advocate Izzat Fatima is an Advocate of the Lahore High Court having more than 2 years of experience in dealing with corporate, civil and family matters. She is a graduate of the University of London International Progammes. She frequently takes up pro bono cases to provide representation to those who cannot afford it. Advocate Asma Riaz Bhullar is a practising lawyer and wants to provide pro bono representation to those who lack the means necessary to afford it.
The camp started off with recitation of the Holy Quran and naat by children studying at NAYMET. It was followed by an interactive session led by Advocate Zahida Sadiq where she spoke at length about the common issues faced by women today, focusing especially on the rights in relation to nikah and in cases of domestic violence. Many women from the audience came forward with their questions and queries, ranging from general questions regarding their rights to specific situations they, or their family members were in.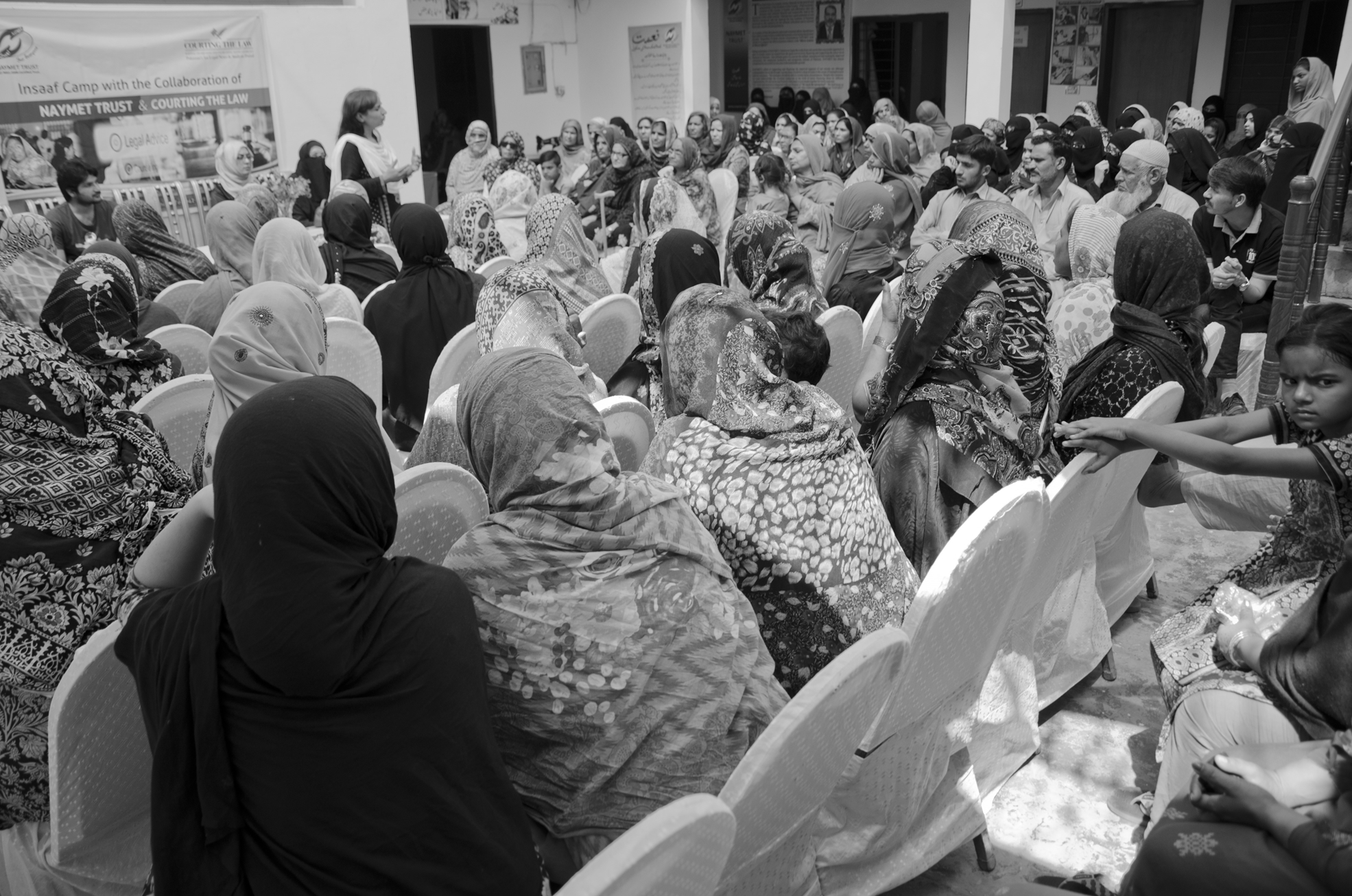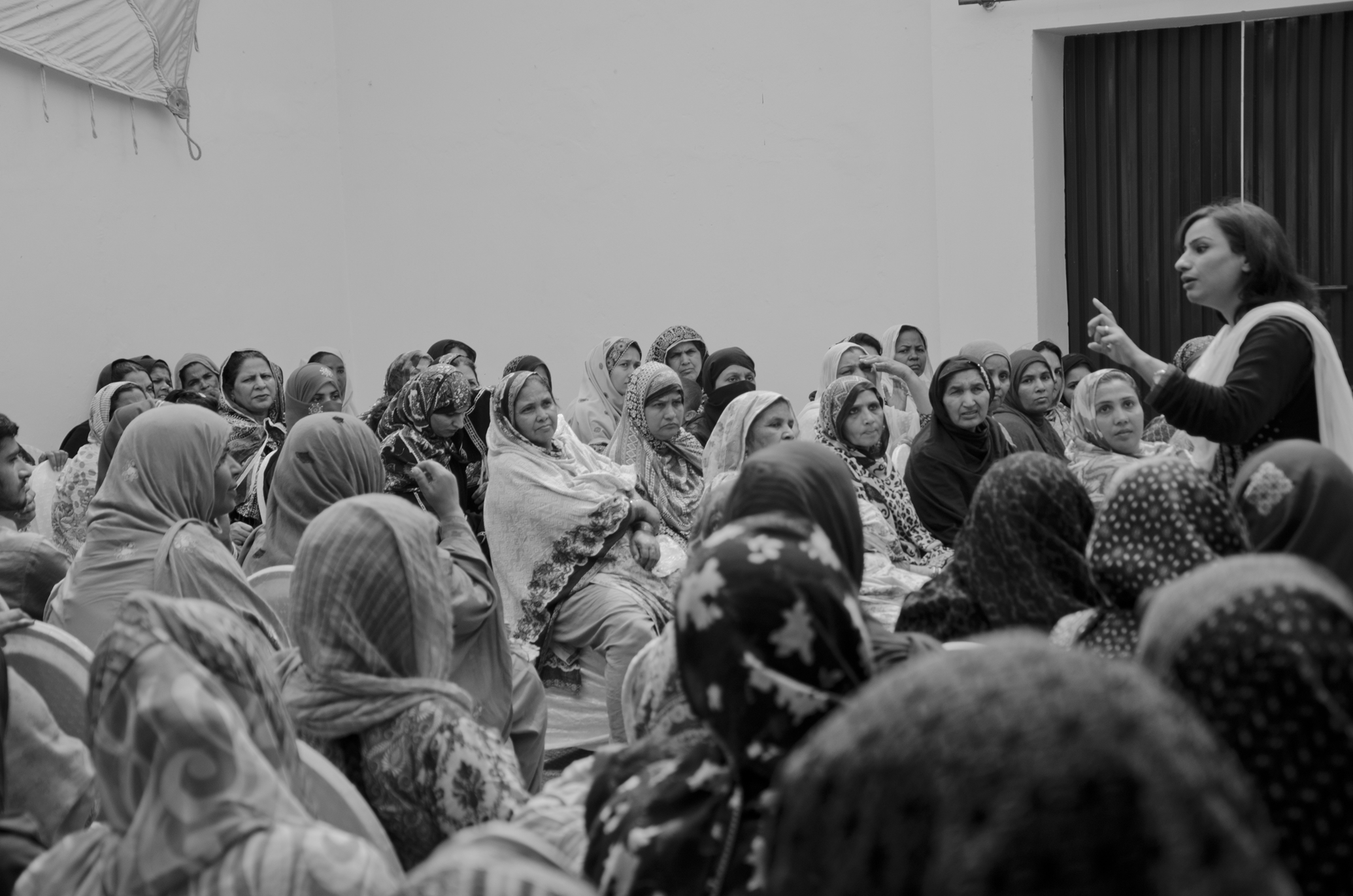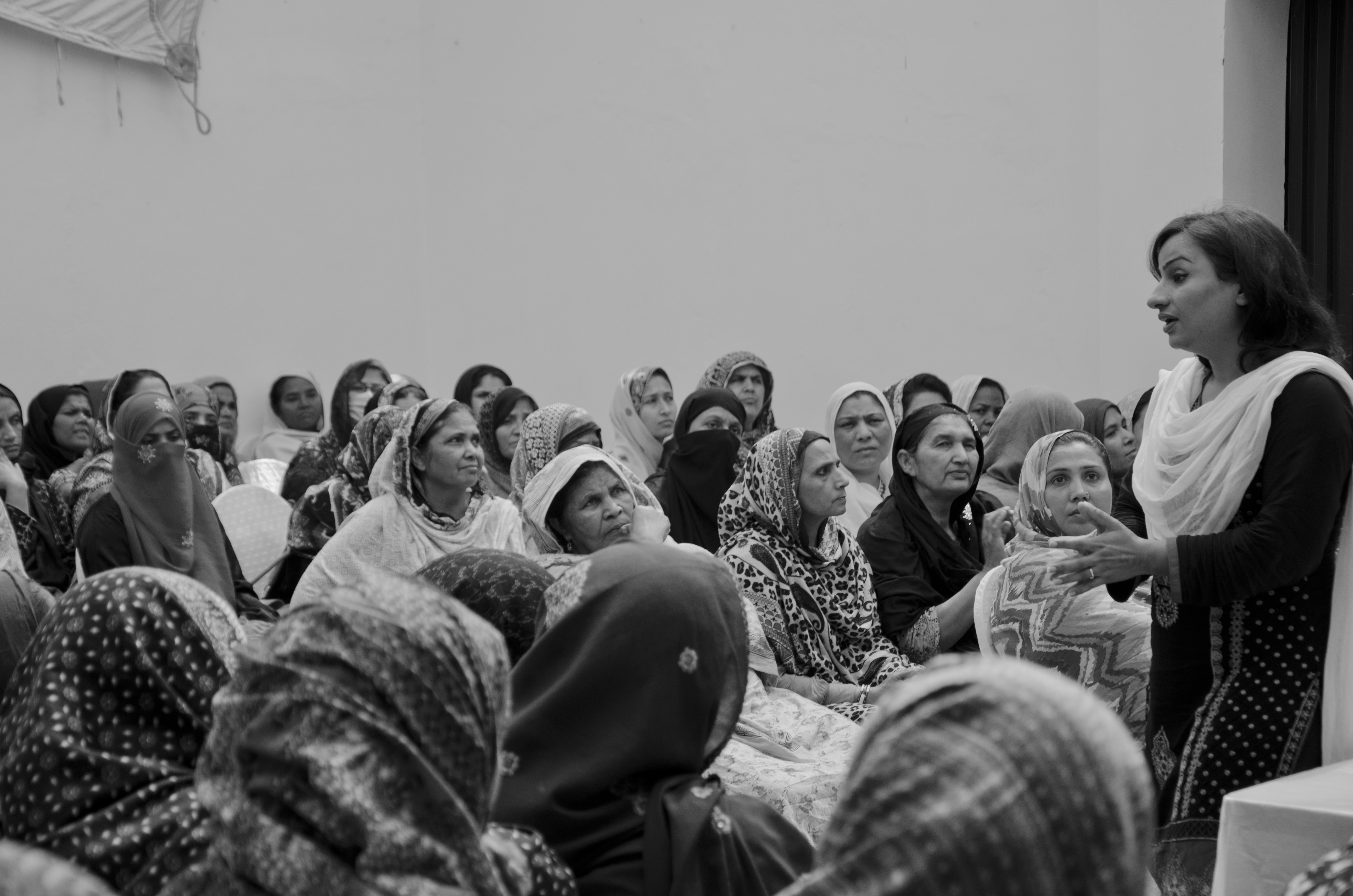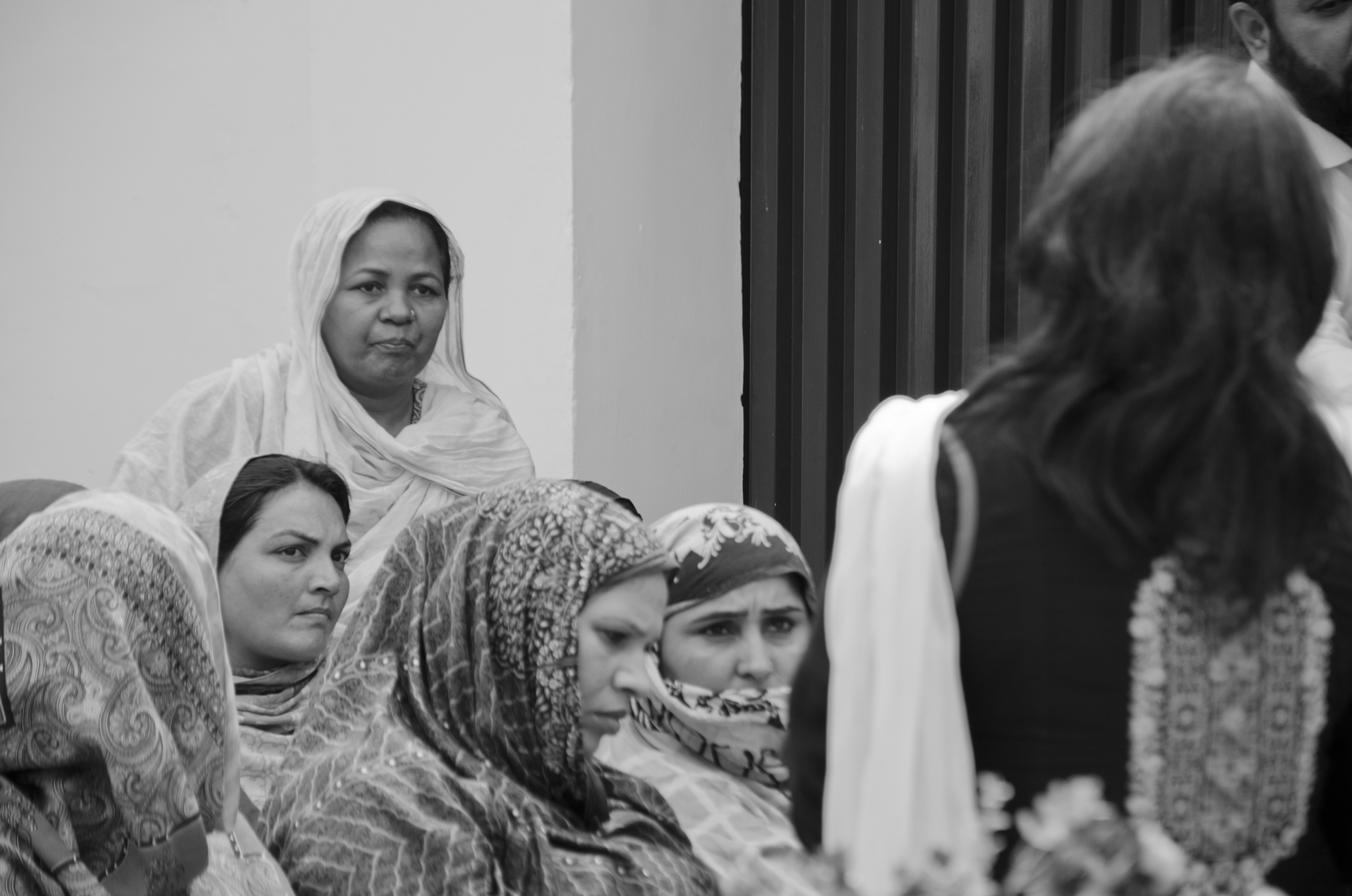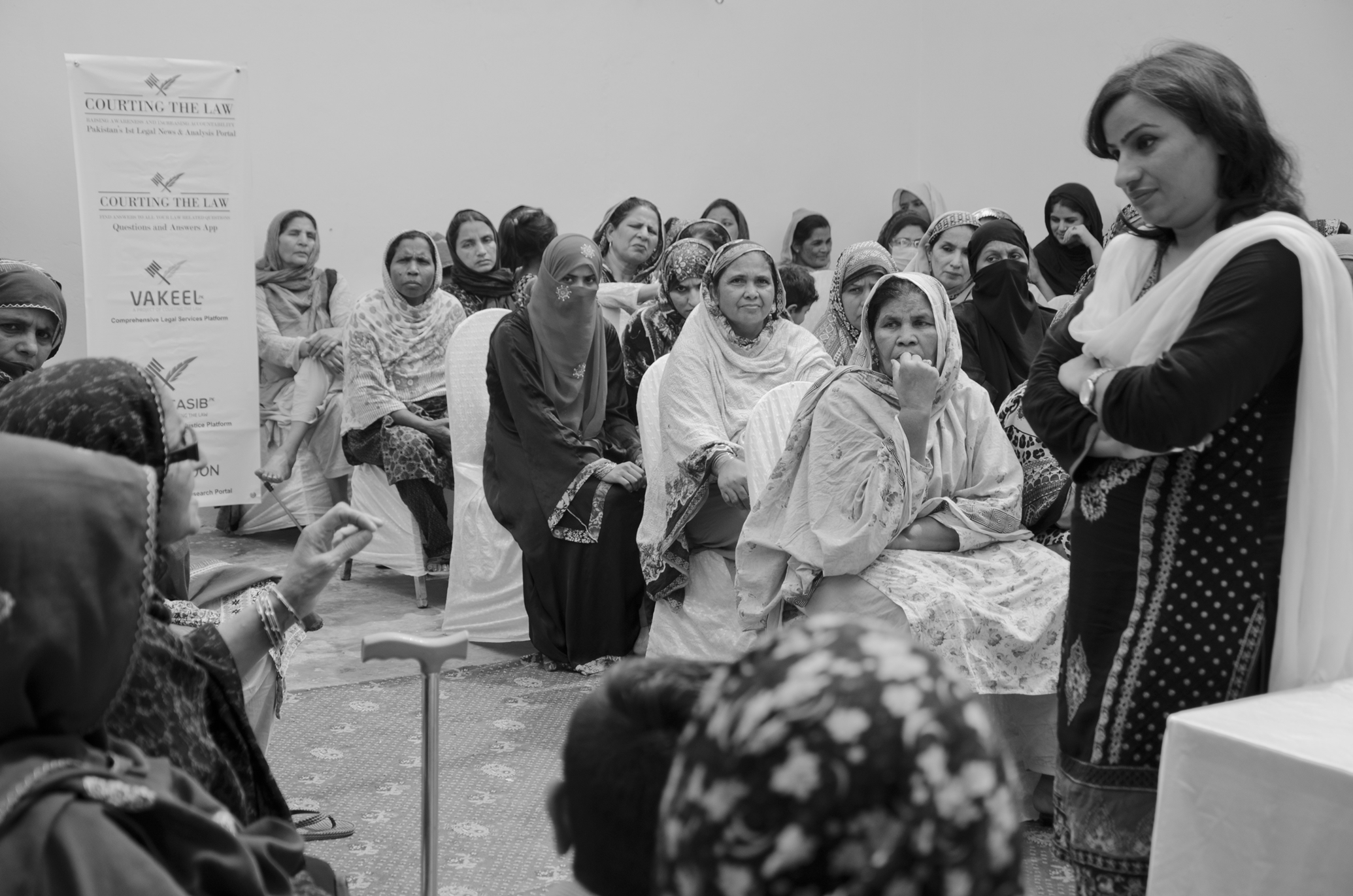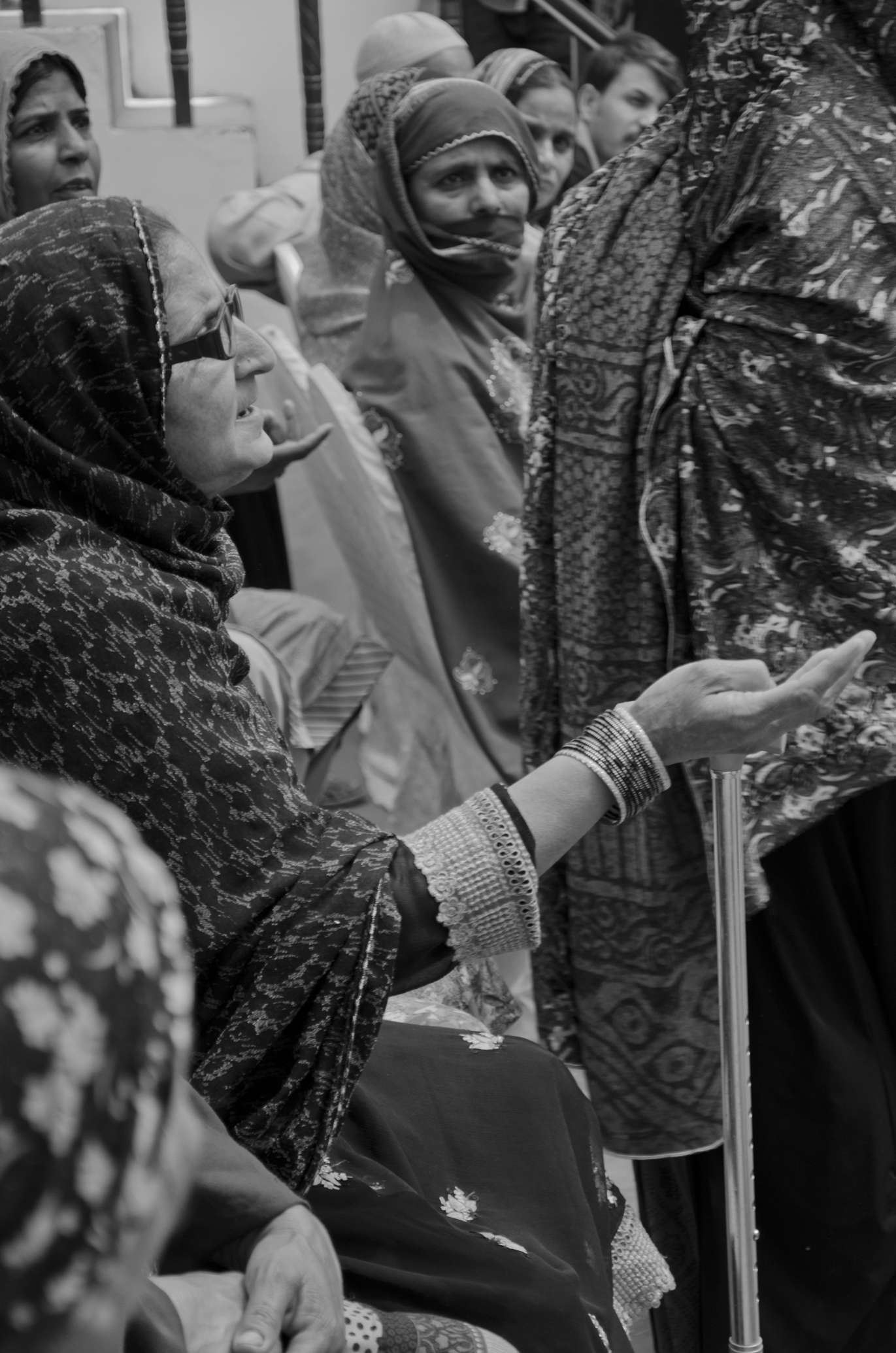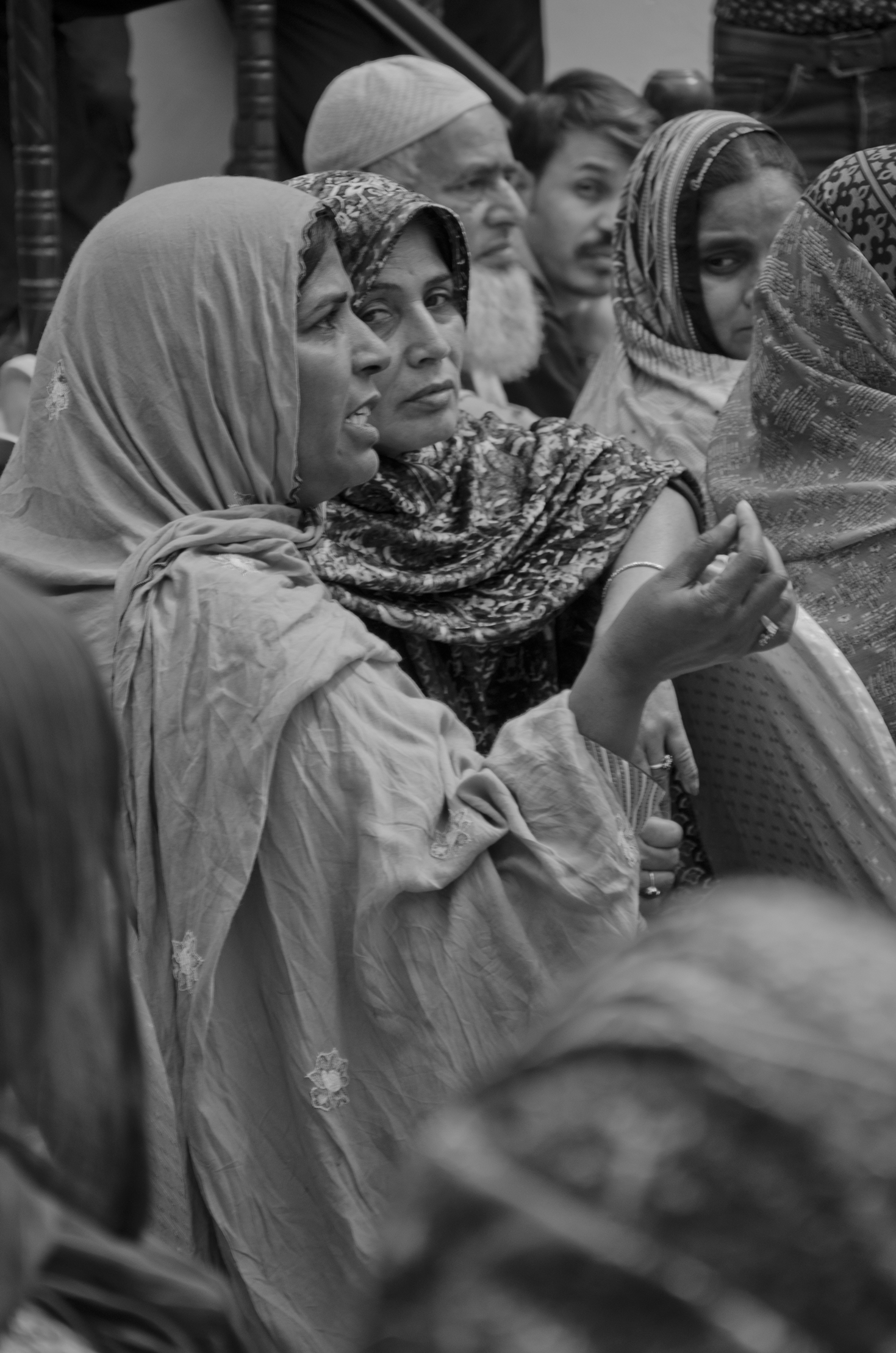 Following the interactive session, the lawyers sat in a separate room so that people could approach them and ask questions in a confidential manner. The response was quite overwhelming with many people waiting for their turn in an orderly queue. Advice and guidance was mainly sought in family, criminal and property matters. Meanwhile, Mr. Taimur Malik and Ms. Anoosha Shaigan also spoke to the audience about the philosophy behind CourtingTheLaw and CTL's various initiatives.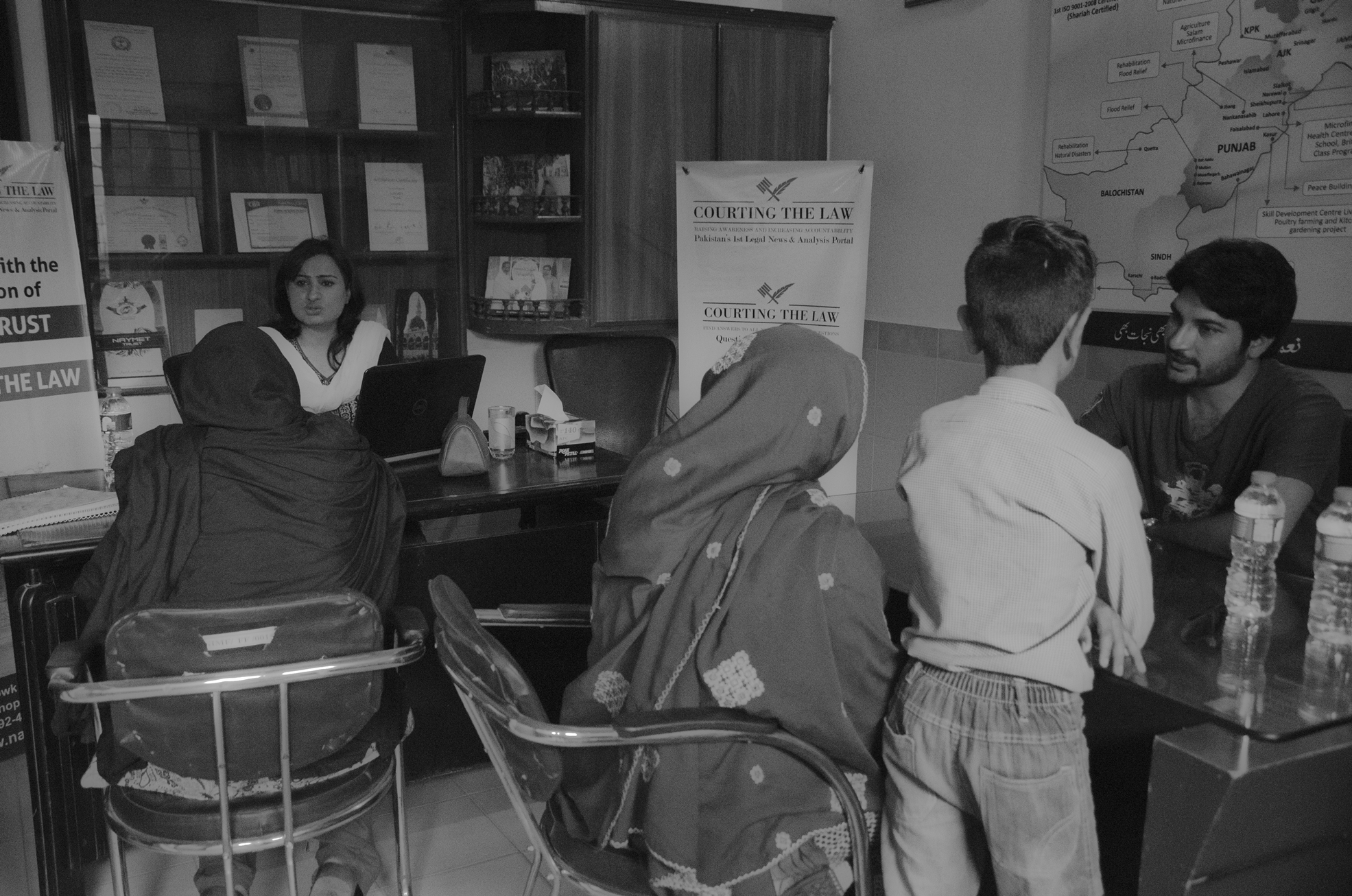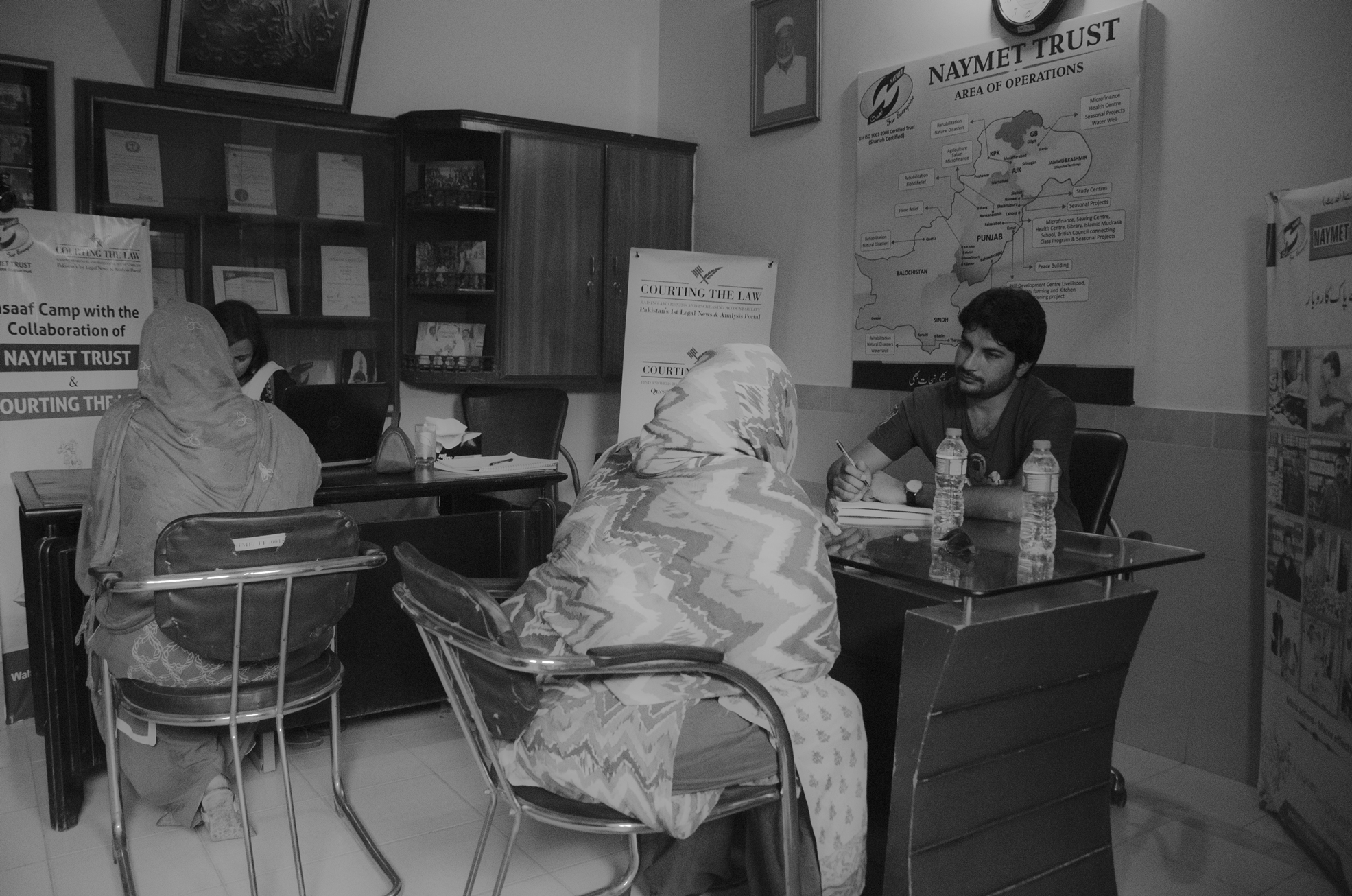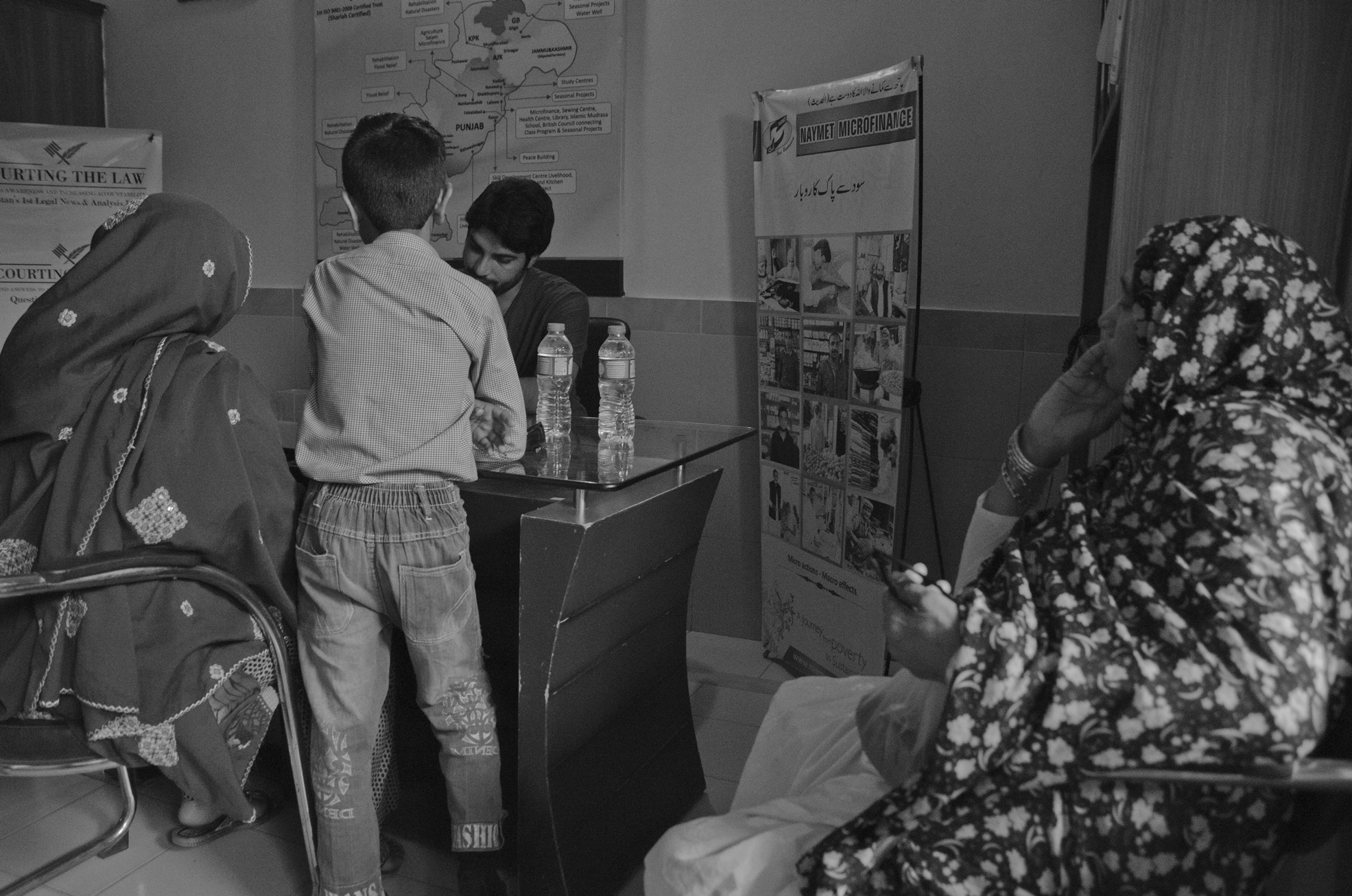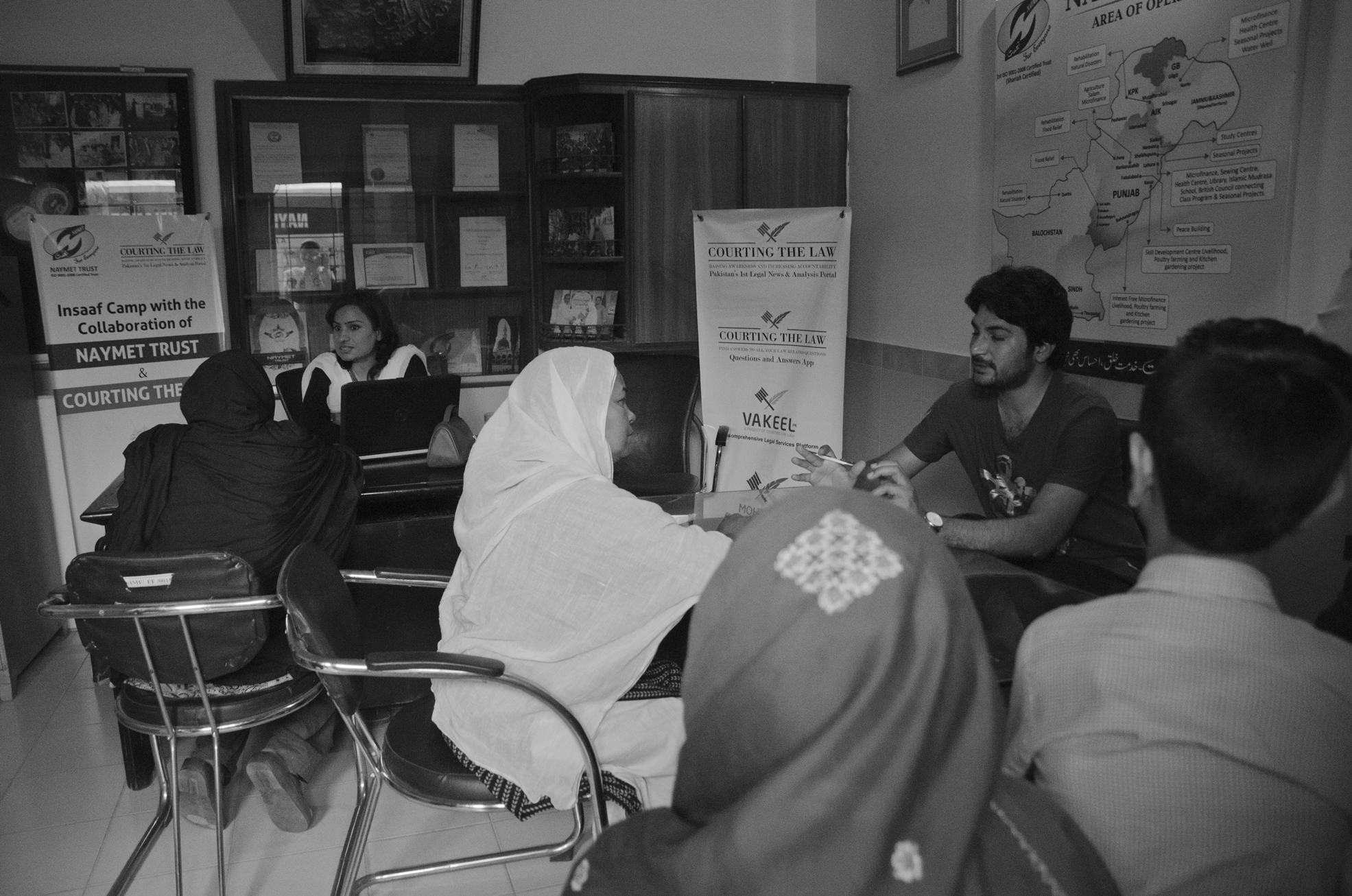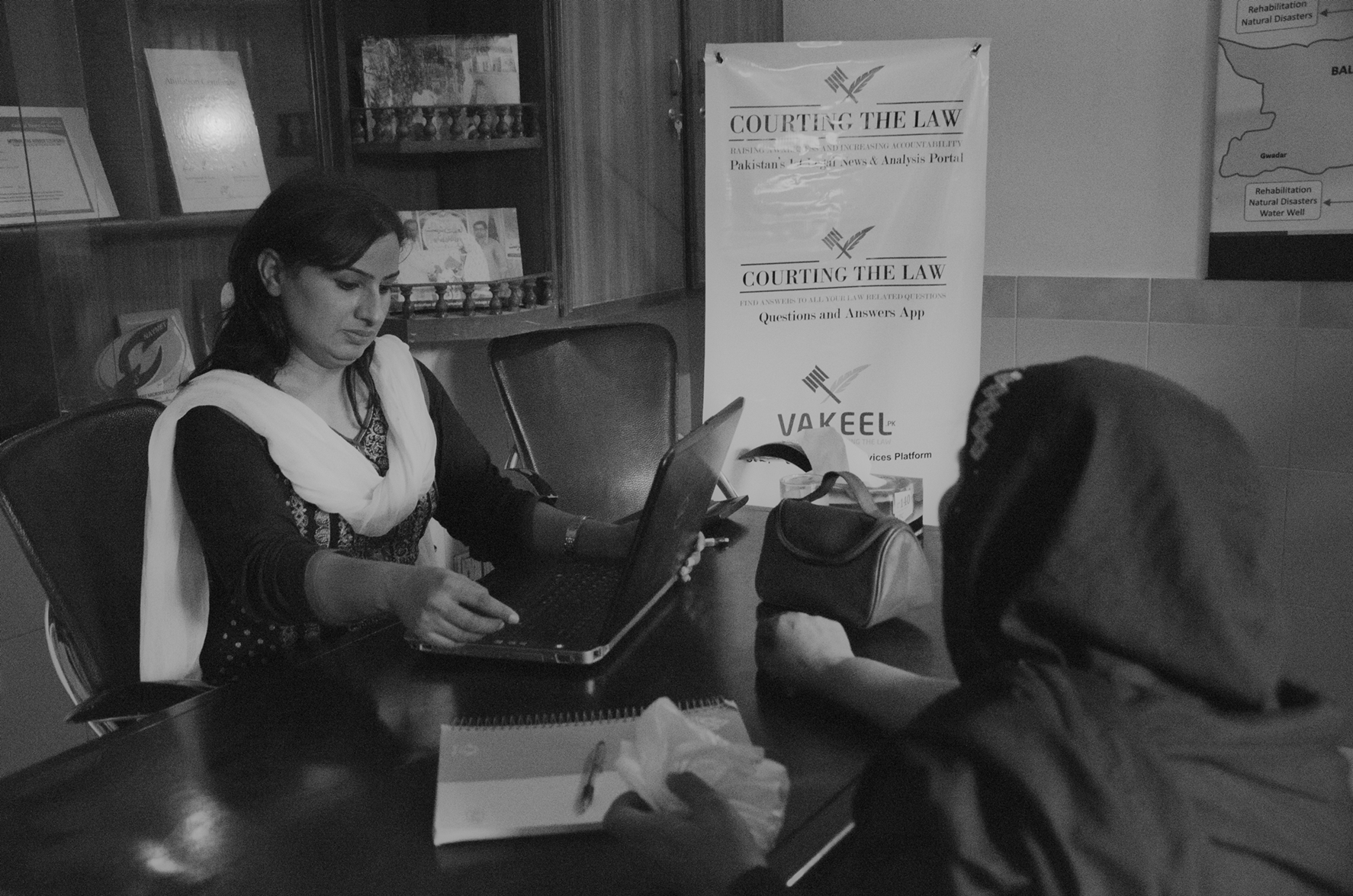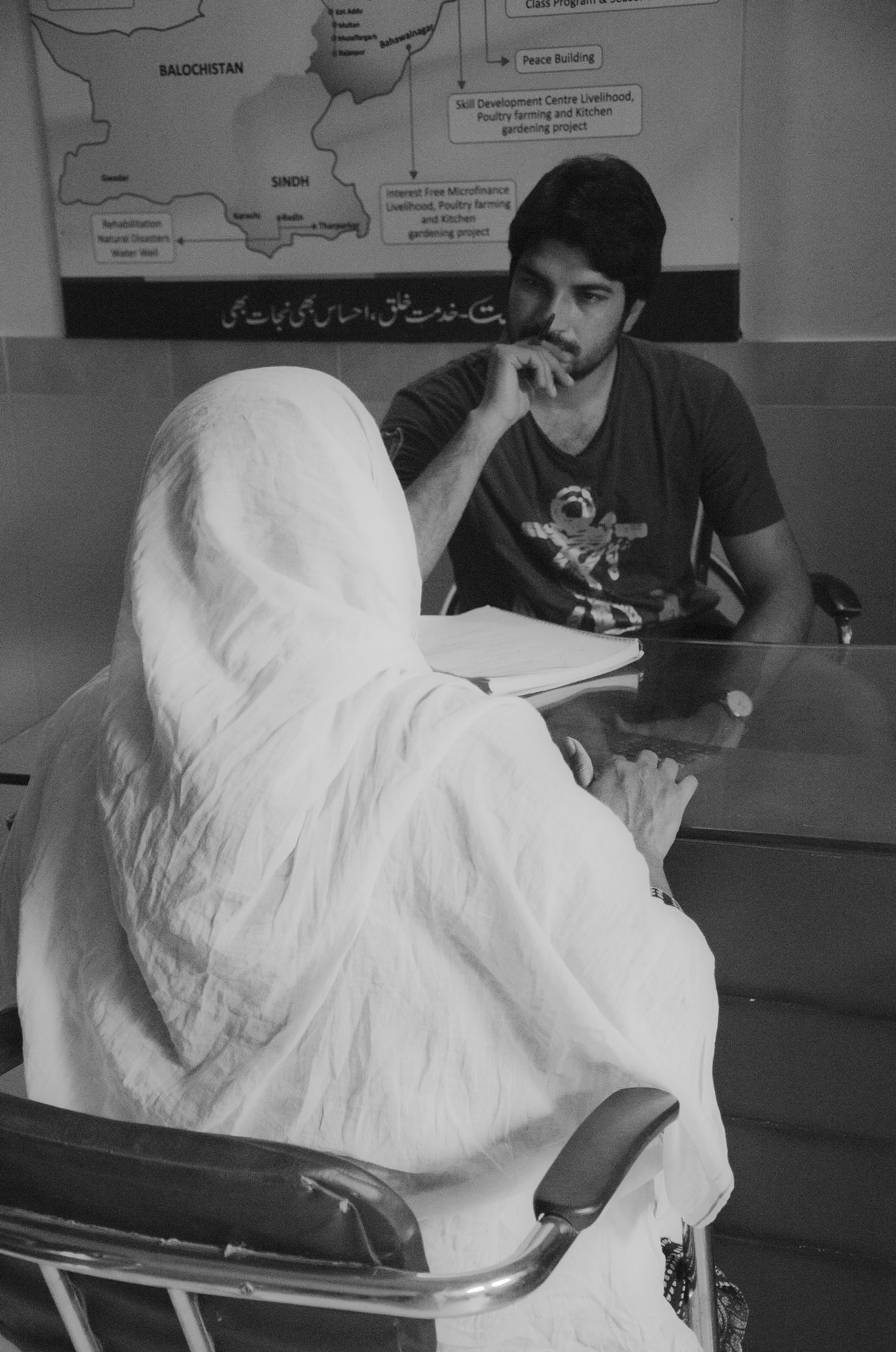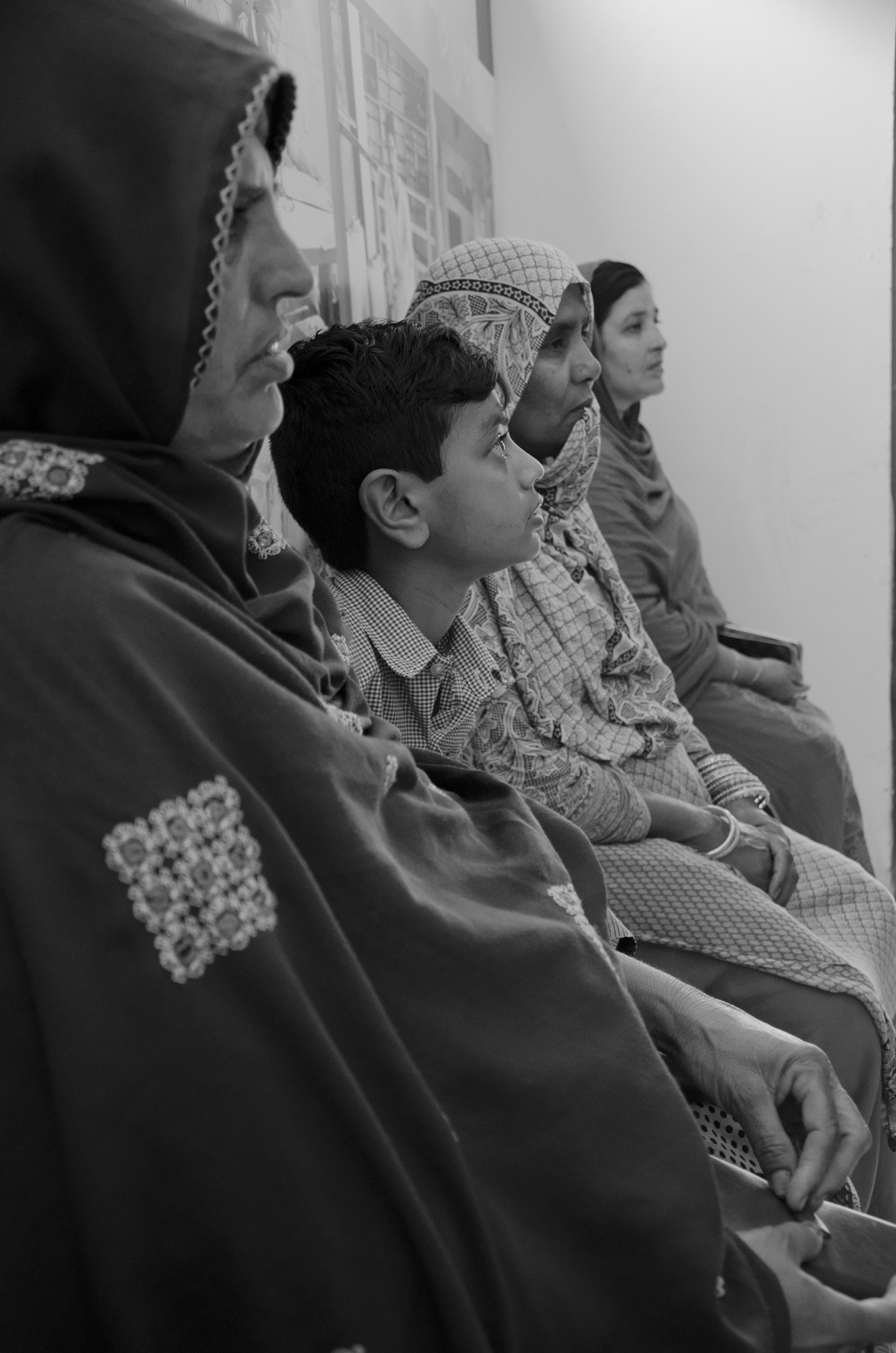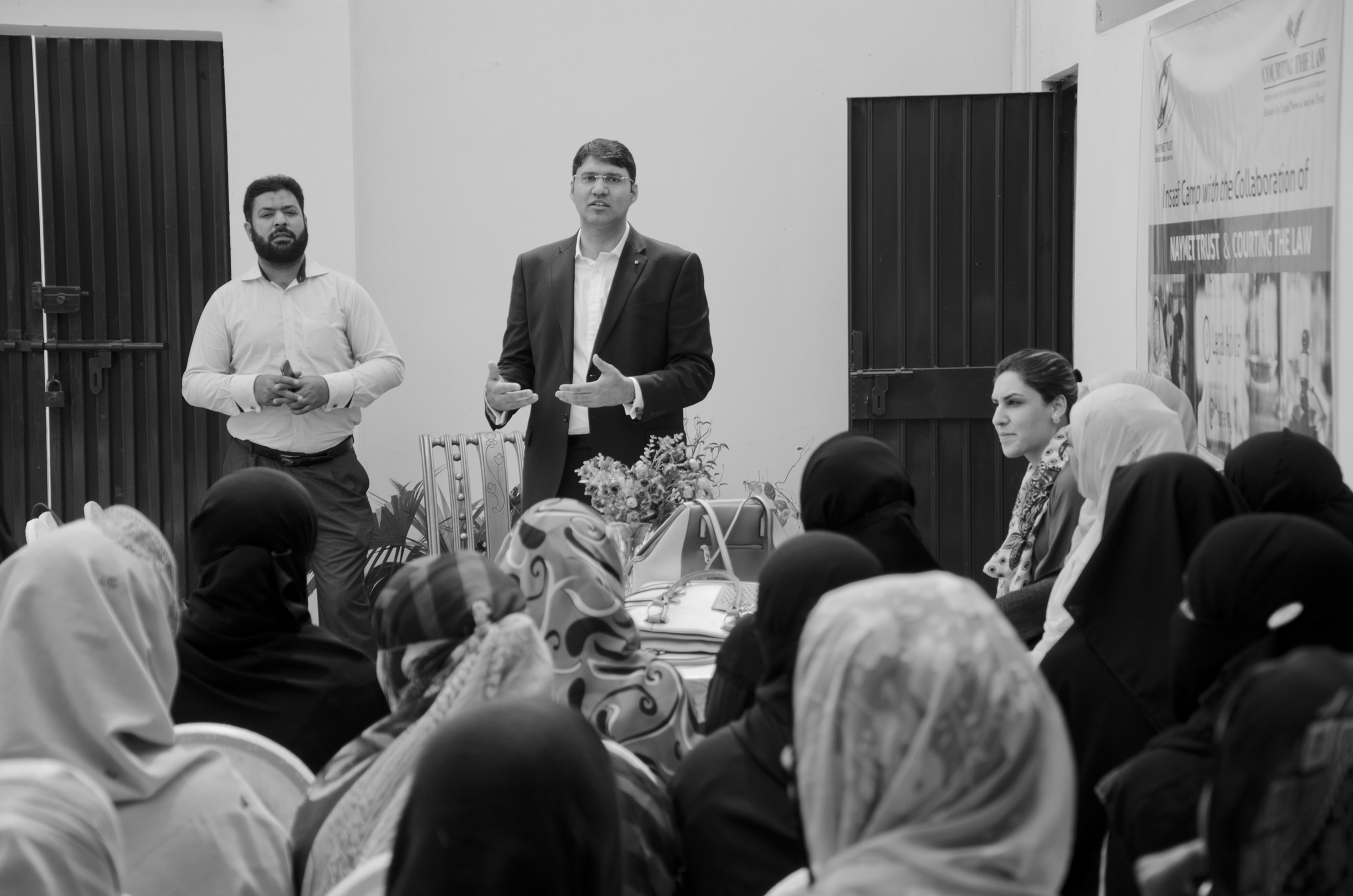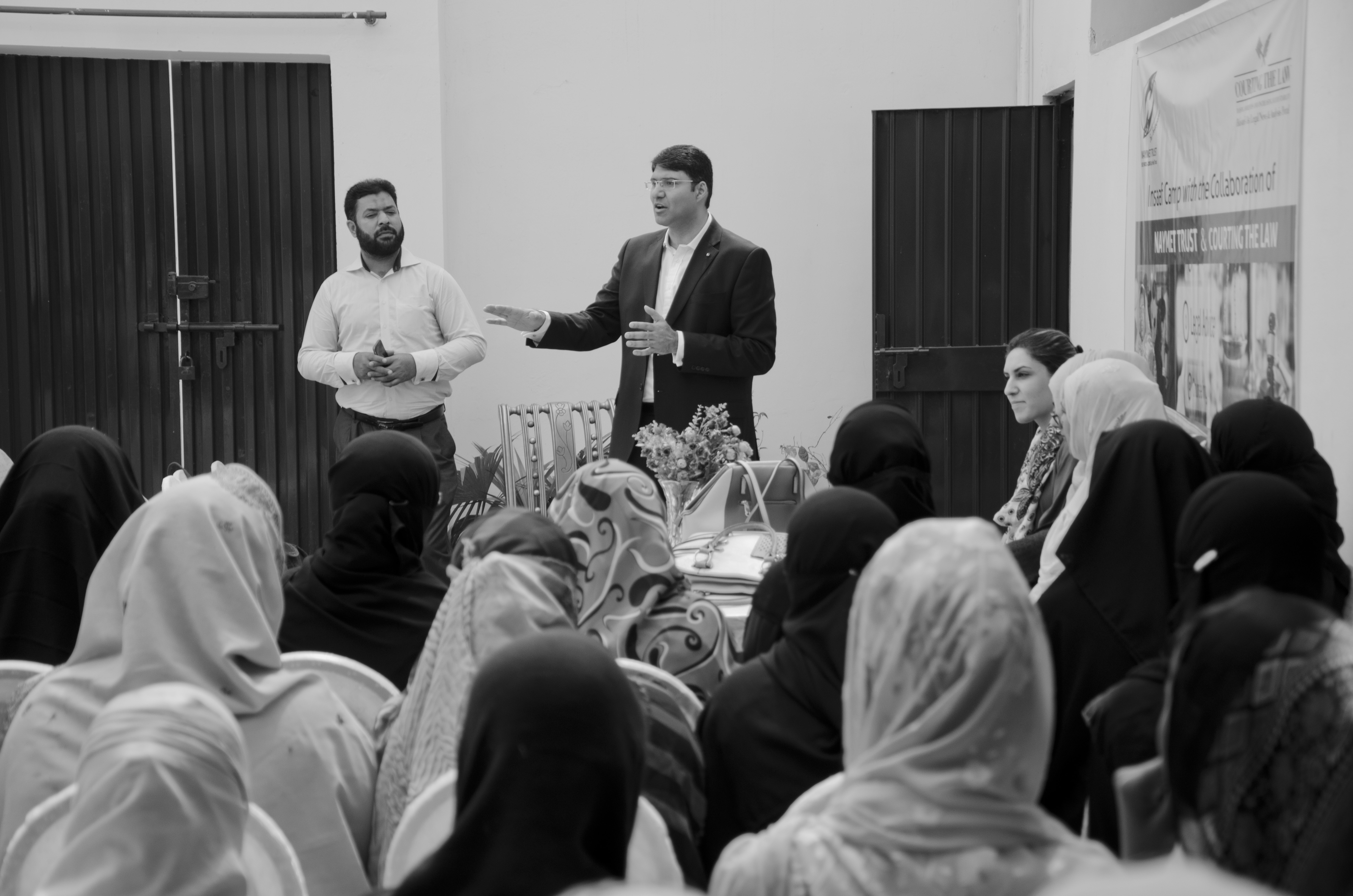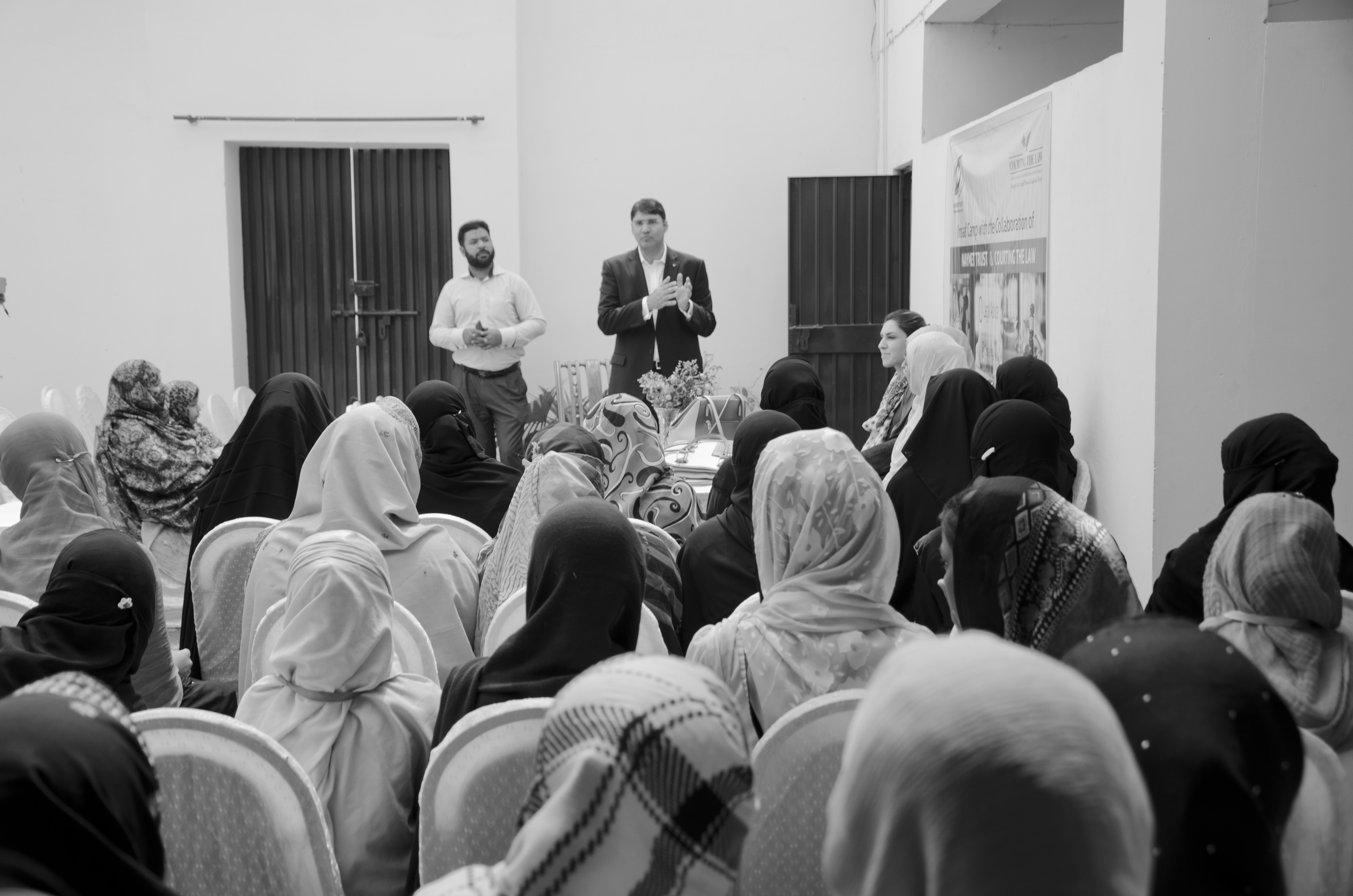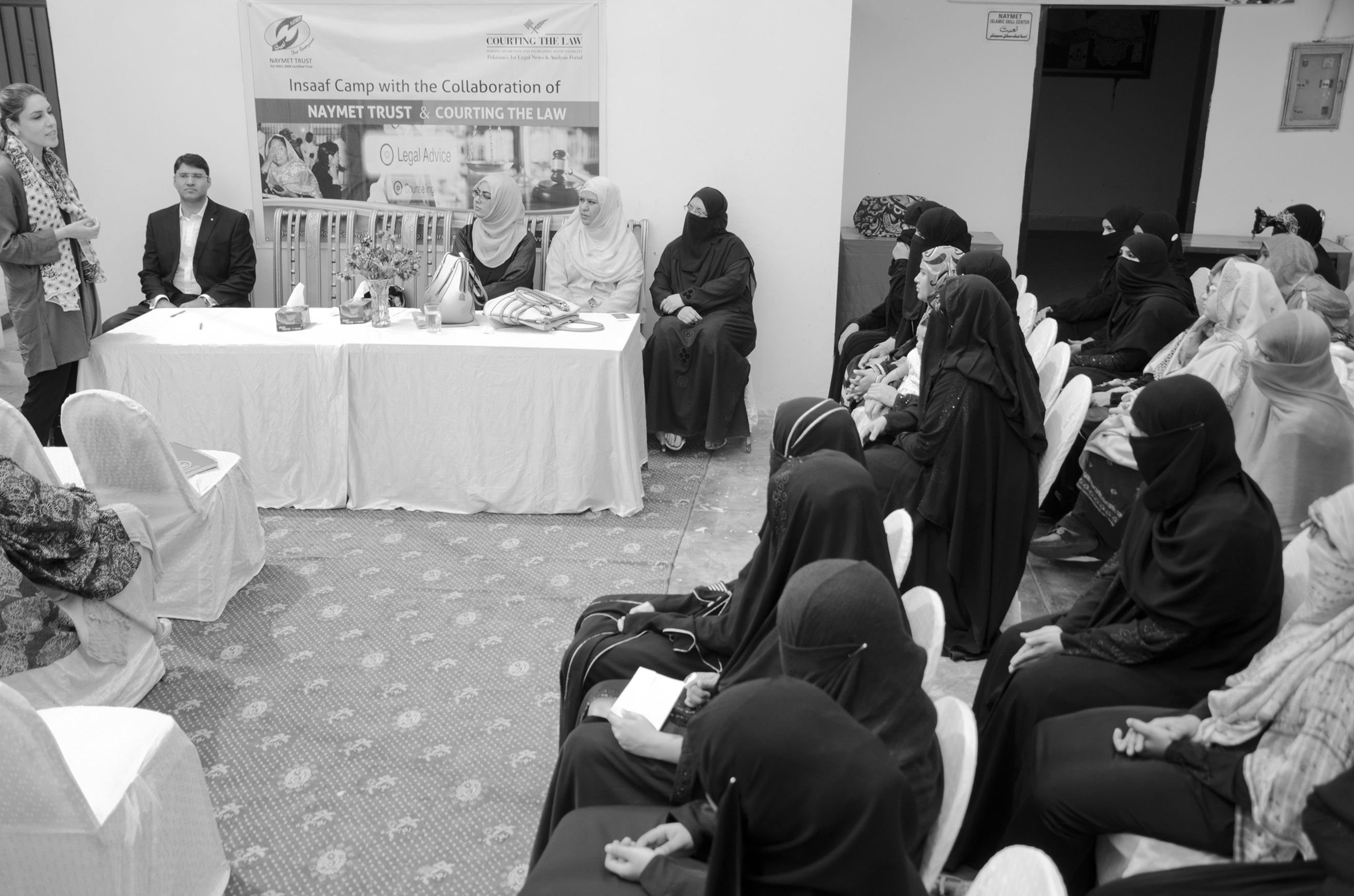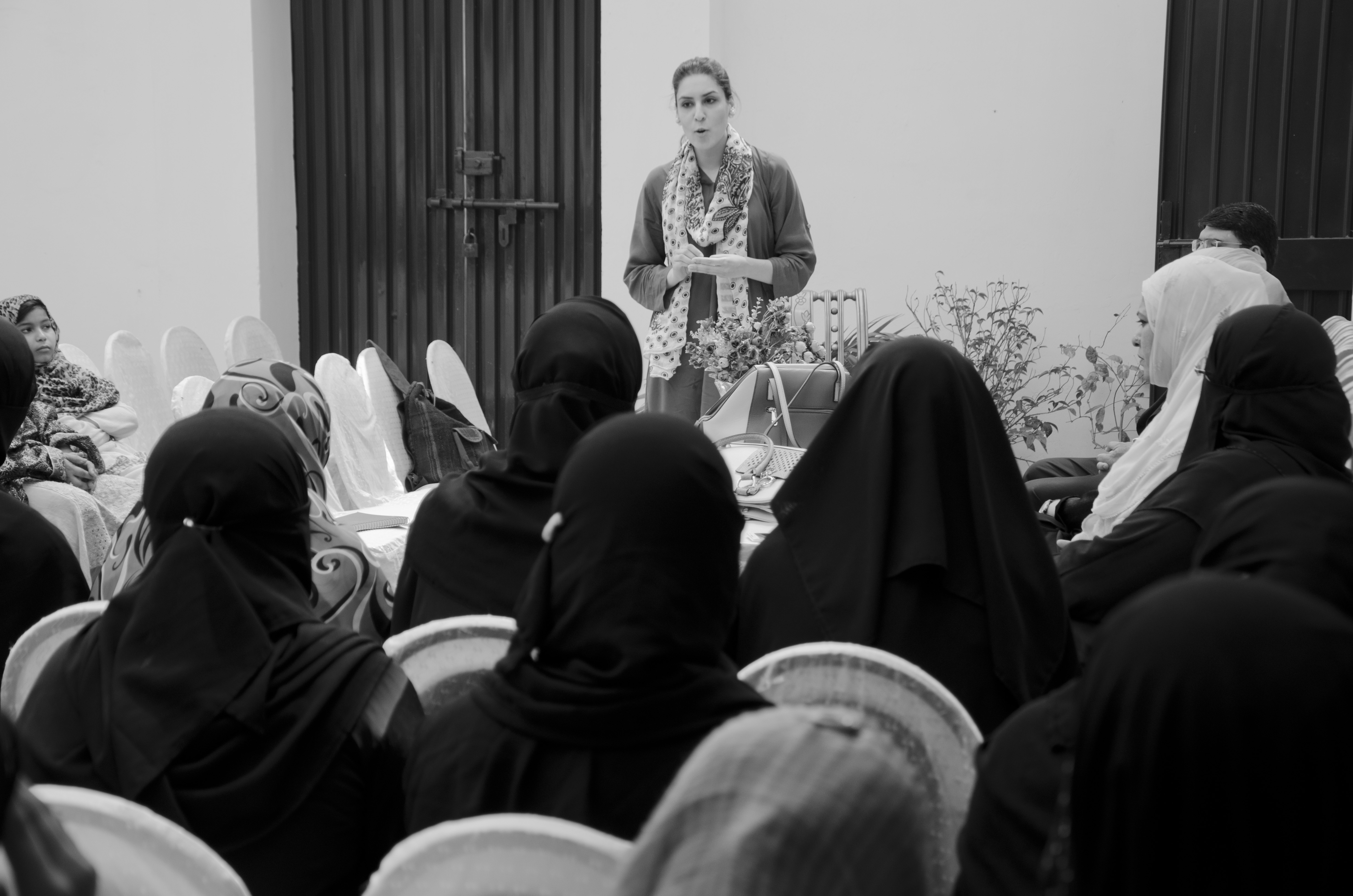 The feedback from those who attended the camp was positive. It was also noted that they were unaware of the rights they did have, and did not know of different public and private sector initiatives which could provide them justice free of cost.
At the conclusion of the camp, an informal discussion between the lawyers, CTL's team and NAYMET's team members took place where different strategies were discussed to make Insaaf Camps more effective and more efficient in improving access to justice in the society.
CTL Insaaf Camp is a step towards proper legal aid provision. Within the context of absence of any proper and efficient means of spreading legal awareness in the most underprivileged segments of Pakistan's society, the rationale behind the initiative is to create awareness regarding the law via freely available flow of legal information.
In order to achieve this, the aim is to have Insaaf Camps taking place simultaneously in locations with a large underprivileged communities. Another aim is to also reduce the burden on courts by creating awareness about alternative dispute resolution methods such as complaining to the Office of the Ombudsperson, and advising against frivolous litigation. The expected results would thus include an empowered society which is aware of its rights, and translation of this initiative into the provision of legal aid for those who truly require it.
The initiative is managed by the CTL team, with Mr. Farhan Shafi taking the lead role. He can be reached at [email protected] for further information, while lawyers wishing to become part of the initiative and attend future camps may also fill out the form here: https://goo.gl/forms/YdhXk4pLK26v5OyA2
Photo credits: Maryam A