Jus Cogens: The International Law Podcast is an initiative created by LUMS and Leiden Law alumnus Omer Akif, who currently works as an associate at AXIS Law Chambers in Islamabad in addition to consulting for an international organization. Jus Cogens is an internet based talk-show or podcast where key issues, cases and concepts of international law are discussed. Having developed an interest in public international law during his final year of undergrad at LUMS, Omer decided to pursue an LLM at Leiden University in the Netherlands. In early 2018, a few months into to the LLM, Omer came up with the idea of launching his own podcast on international law. He says,
"I am a huge fan of podcasts. I particularly enjoyed listening to a lot of conversational podcasts on history, politics and other topics during the half an hour bike ride from my housing to the university and back. To my disappointment, I couldn't find any actual podcasts on international law, except a few lecture series that had been uploaded as podcasts. Suddenly it occurred to me that If I can't find a podcast on international law, I should start one myself. Leiden given its rich international law tradition and rigor, was the perfect place to do that. At the time of conception, starting a podcast seemed like an ingenious plan to pick the brains of leading scholars of international law, who would naturally be quite busy with their engagements otherwise. That being said, I had no idea how to go about it. Having no prior experience or skills in doing anything of the nature, all of a sudden made my grand scheme seem quite silly. So I did what any reasonable person in my position would have done: I ordered two podcast microphones from Ali Express."
The first episode of the Jus Cogens podcast came out in audio-form in August 2018, featuring a discussion with Dr. Niels Blokker, a well-recognized authority on international institutional law. The episode discusses the role and nature of international judicial governance institutions (INJUGOVINS).
The pilot episode was extremely well received by students, academics and practitioners of international law across the globe within days of the upload. The Jus Cogens podcast began to make inroads in the very active community of international law enthusiasts on Twitter (@JCLawPodcast) by quickly building a niche following.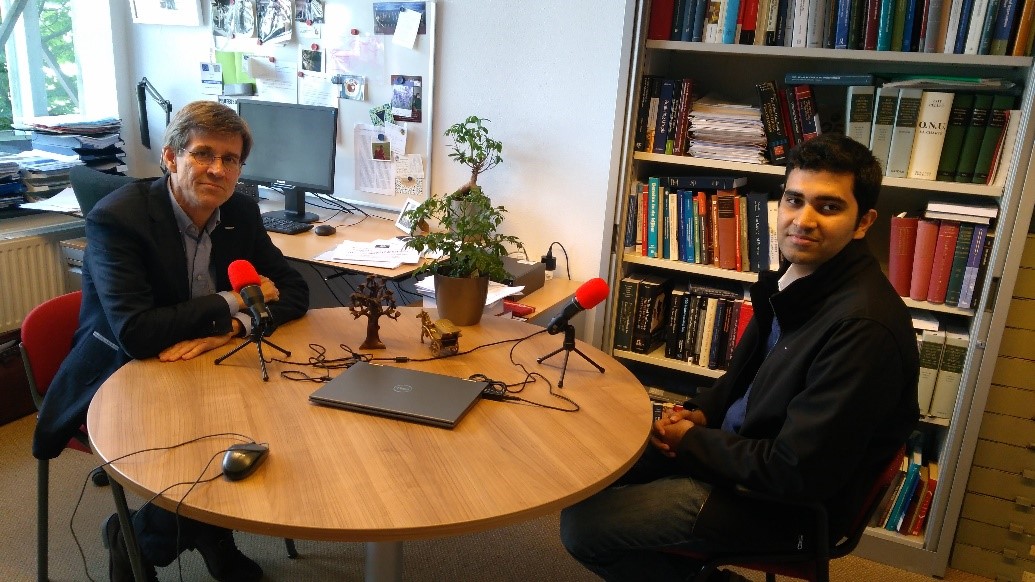 The second episode features eminent international human rights scholar and practitioner Dr. Helen Duffy. In this episode, Omer talks to Dr. Duffy on extraordinary renditions and detentions in the context of the European Court of Human Rights' (ECtHR's) jurisprudence.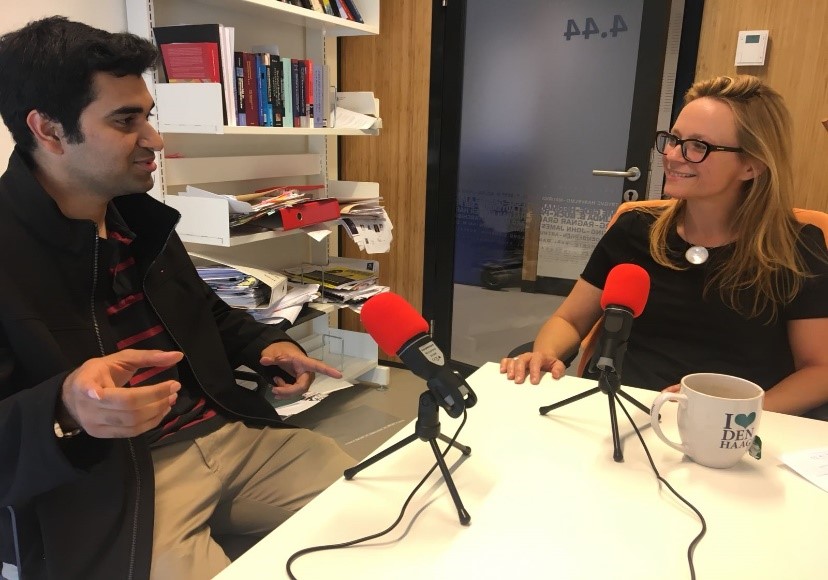 The confidence, momentum and positive feedback gained after the first two episodes pushed Akif to continue recording and approach more international law academics for an interview on the podcast. Next to come on the podcast was Dr. Emma Irwing, a keen observer of the interplay between international human rights/criminal law and the role of technology.
Episode 4 features a discussion on hate speech and incitement on social media and the role of international accountability mechanisms to address them.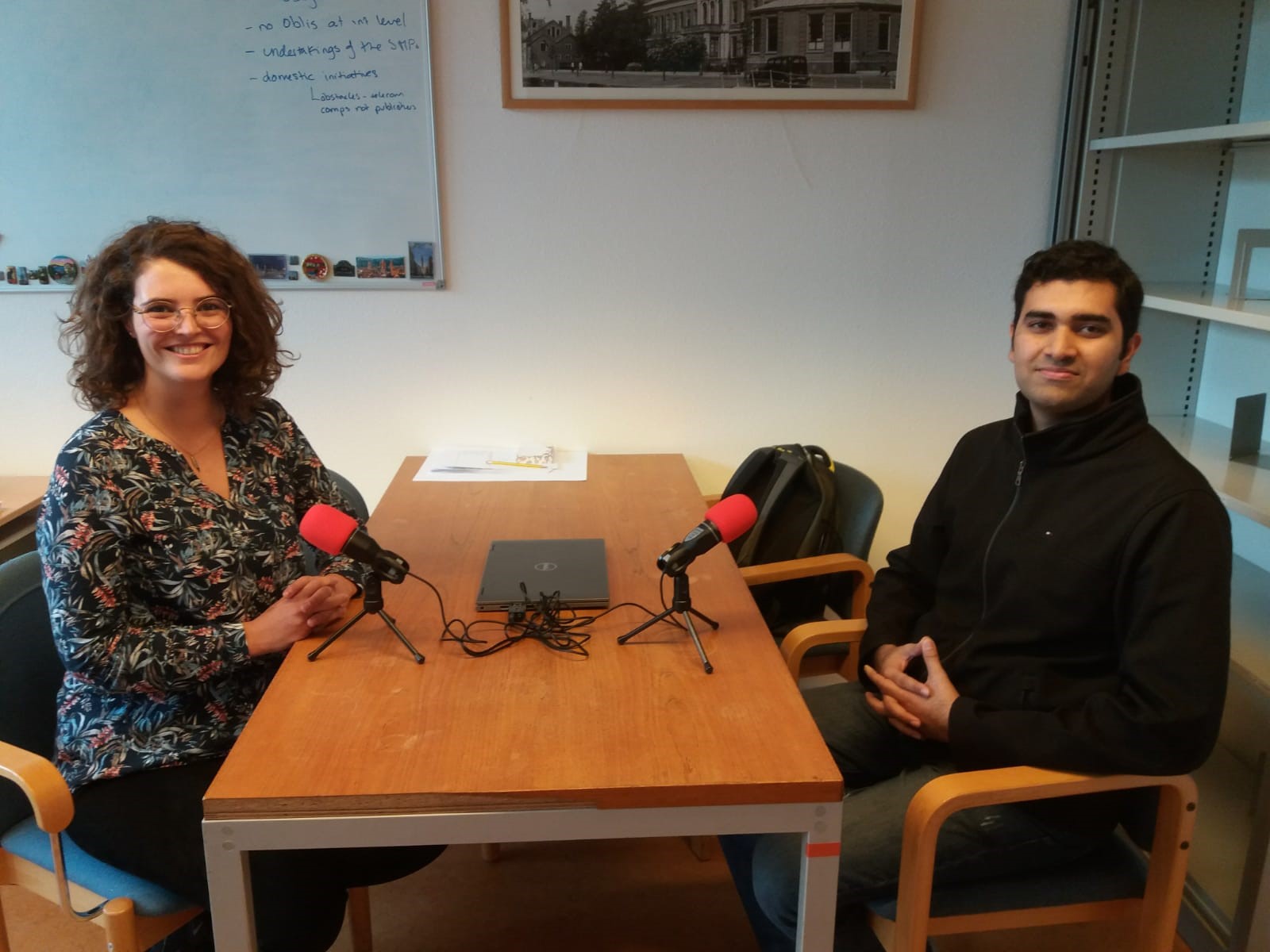 As the podcast is gradually reaching leading international law professionals through social media, Omer has realized the actual potential of the podcast in terms of creating quality content on international law, building networks, furthering true academic discourse and promoting perspectives from the global south. He says,
"I come from a country (Pakistan) where career opportunities in public international law are quite limited if not non-existent. This is also coupled with the fact that there's hardly any representation or contribution of a country like Pakistan in the world of international legal academia, jurisprudence, judicial institutions and key international institutions. There used to be a time when a Pakistani jurist held the Presidency at the International Court of Justice. However, today we are nowhere to be seen… I am proud of the growing trajectory of the podcast in terms of reaching the relevant circles in the discipline, however, I also feel a strong sense of responsibility to establish the podcast as a platform for fostering independent views, facilitating rigorous academic discourse, presenting divergent views on an issue and including underrepresented voices."
Since its beginning in 2018, 9 episodes of Jus Cogens have been released so far. After a long hiatus lasting a year and half, the podcast was finally revived in April 2020. It has now transitioned to both video and audio formats. The podcast now features three hosts with Syed Fares Ather and Shayan Ahmed Khan joining Akif as co-hosts.
Jus Cogens: The International Law Podcast still has a long long way to go but has shown enough promise to make people take note. From discussing the morality of the law of war, to debating the role of sovereignty in cyber space, to understanding international humanitarian law (IHL) clinics, the scope of the podcast continues to expand with each episode. Over all, it demonstrates that a simple idea combined with the right use of technology, can help create opportunity that was previously unthought of and undoable.
---
The latest episode of Jus Cogens features 9 young aspiring international lawyers from all over the world coming together to share stories, experiences, opportunities and struggles of pursuing a career in public international law in the 21st century.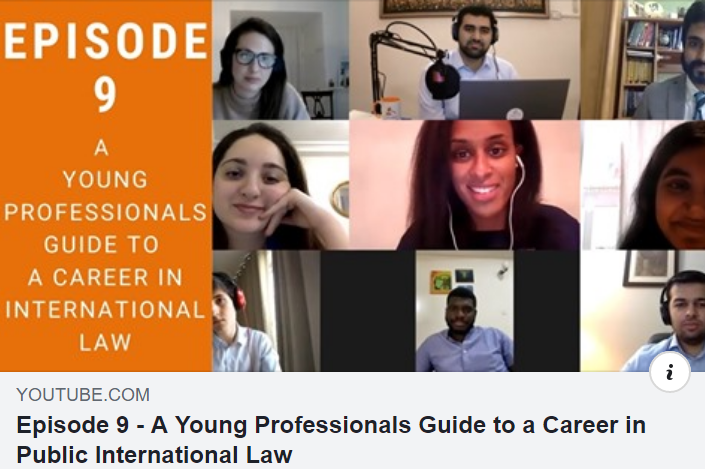 ---
Social Media Links: