International Arbitration Centre Pakistan
Alternative Dispute Resolution (ADR) is a form of dispensing justice which ensures timely resolution of disputes, saves time, cost and unnecessary burden on the judicial system. Informally ADR in the form of out of court settlements and negotiations has been practised over many years. It is the need of the hour to provide these methods of ADR to all litigants, who shall have a choice of settling their disputes efficaciously and speedily, rather than waiting for years of resolution in courts.
New methods of dispute resolution such as ADR facilitate parties to deal with the underlying issues in their dispute in a more cost-effective manner and with increased efficacy. In addition, these processes have the advantage of providing parties with the opportunity to reduce hostility, regain a sense of control, gain acceptance of the outcome, resolve conflict in a peaceful manner, and achieve a greater sense of justice in each individual case. The resolution of disputes takes place usually in private and is more viable, economic and efficient. ADR is generally classified into at least four types: negotiation, mediation, conciliation and arbitration – arbitration being a more formal form of ADR.
Impact of ADR:
The technique of ADR is an effort to design a workable and fair alternative to our traditional judicial system. It is a fast-track system for dispensing justice. There are various ADR techniques viz. arbitration, mediation, conciliation, mediation-arbitration, mini-trial, private judging, final offer arbitration, court-annexed ADR and summary jury trial.
These techniques have been developed on scientific lines in the USA, UK, France, Canada, China, Japan, South Africa, Australia and Singapore. ADR has emerged as a significant movement in these countries and has not only helped reduce cost and time taken for the resolution of disputes, but also provided a congenial atmosphere and a less formal and less complicated forum for all kinds of disputes.
About IACP:
• We are independent and neutral.
• Committed to cutting the cost of dispute and creating a world of choice in conflict prevention and resolution.
• We work towards bringing mediation into business practice and into the judicial system in Pakistan, and in creating a professional approach to commercial mediation in Pakistan and internationally.
Our services:
• IACP is the leading independent, privately-owned not-for-profit, ADR provider in Pakistan and one of the first ADR organisations with its own rules.
• We are an impartial and credible third party used to facilitate negotiations in complex and sensitive multi-party conflict and dialogue.
• We are the premier trainer of mediators offering internationally recognised accreditation.
• We equip business people and professionals with the practical skills needed to apply proactive and positive approaches to conflict management throughout their work.
• We provide consultancy services to business, law firms and public sector organisations to develop their conflict management capabilities.
• Leading companies, governments and public-sector organisations use our expertise to devise schemes and procedures to manage all kinds of conflict, within the organisation or externally with customers, partners and other stakeholders.
• We provide family mediation and settlement agreements, a far cry from long years of contesting in court for custody rights and maintenance.

Services provided include:
Arbitration: Arbitration is legally binding under the Arbitration Act 1940 and provides for a review of the dispute by an independent qualified arbitrator who will publish an award that can be enforced in the courts if necessary.
Complaint review: Independent assessments of an organisations handling of a complaint.
Mediation/Conciliation/Negotiation: A process of facilitated dialogue between the disputing parties, conducted by an accredited IACP mediator, aimed at resolving disputes through a negotiated settlement.
Commercial dispute resolution: IACP are experts in the resolution of disputes and deadlocked negotiations of all kinds and sizes, from small claims to disputes valued in the billions.
Facilities:
We provide facilities for arbitration to parties who would like to appoint an arbitrator from the IACP or otherwise. This includes management by staff and our premises for use.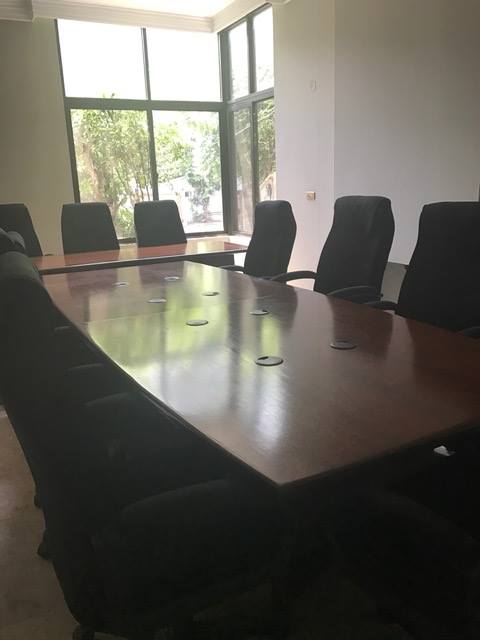 Message from Chairman & Founder, Dr. Senator S.M. Zafar:
Alternative Dispute Resolution is the latest innovation in an attempt to lighten the workload of normal courts of justice which need a change in the attitudes of the bench, bar and litigants.
ADR is essentially conflict management, a means of settling disputes outside courts. It is less formal, less expensive and less time-consuming. The proverbial delays in courts and the outcry that 'justice delayed is justice denied' has led to settling disputes outside courts through ADR which includes negotiation, mediation, arbitration (primary ADR and decisions by private judging through a mini-trial and secondary ADR).
Most of the civilized countries have adopted alternative dispute resolution as an answer to overwhelming case-load pending particularly in the lower courts, where more than 80% of the disputes are taken. The benefit of ADR is that it avoids adverse litigation which is grossly invasive, mostly destructive of reputation, acrimonious and keeps rights and development in suspension for a long time.
Pakistan has been late in entering into and benefiting from this innovation and deciding cases by private judges through mini-trial. There is no credible and popular forum for commercial organisations who are compelled to seek alternative remedy by referring their disputes to countries outside Pakistan. IACP, in furtherance of providing facilities for ADR, has selected a panel of experts known for their integrity, credibility, honesty and knowledge of law during their tenure in the Supreme Court or High Court.
Iam sure ADR, primary and secondary, would become popular in Pakistan which will help to settle disputes in private chambers of trained negotiators, mediators and arbitrators. It shall certainly be a win-win method of conflict management for the commercial disputes. I am aware that ADR needs time to be molded, amended and adjusted to be a popular service for settling disputes outside the courts. IACP with a focus on arbitration and mediation will benefit the society, litigants and courts, and will soon become a credible form of conflict management.
With establishing of the centre and setting up of a panel of arbitrators and mediators, the beginning is half done.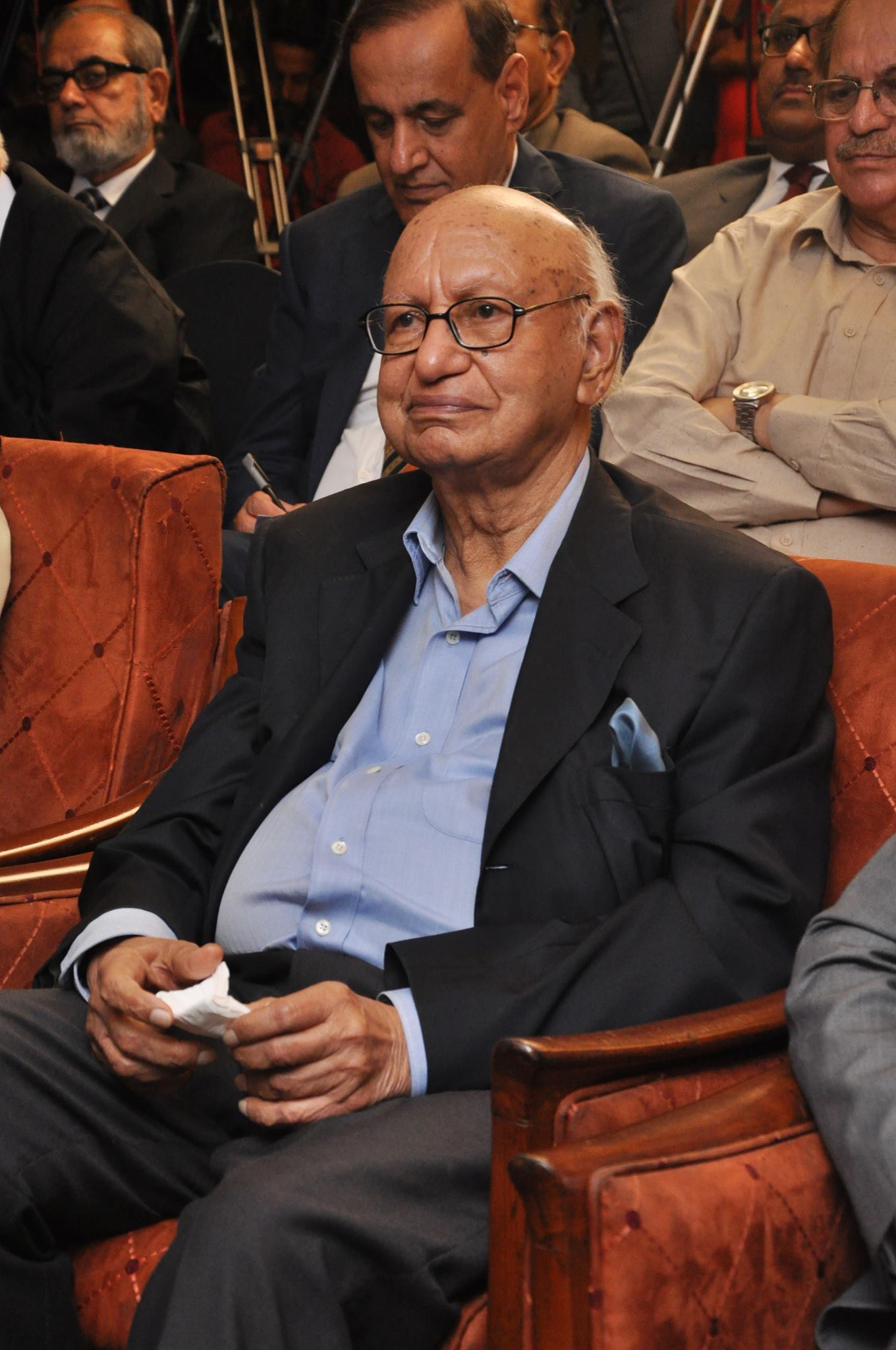 Message from Co-founder, Syed Ali Zafar (Senior Advocate)
In 2005, I organised an international conference on arbitration in Islamabad, aptly titled "Privatization of Justice" and germinated an idea of a private arbitration centre in Pakistan. Since then the journey has been long for that idea to take the form of IACP. As Supreme Court Bar President I strongly supported and encouraged propagating ADR to lawyers, judges and litigants. Today it is an extremely urgent need for the legal system, looking at the statistics of numerous court cases, to facilitate ADR centres and methods to ensure speedy justice to the people of Pakistan.
Message from Co-founder, Huma Ijaz Zaman (Advocate and Mediator)
My legal experience taught me one lesson that for justice to be served any dispute resolution has to be speedy, efficient and viable. This made me believe in time-bound arbitration and mediation which achieves timely and effective resolutions. The vision of a privately owned arbitration and mediation centre was conceived some 12 years ago and stayed in its inception stages till recently. Jurists, lawyers, litigants and the state have now realised that the efficient dispensation of justice is not possible with millions of cases pending in courts unless ADR is promoted and facilitated. IACP is a positive step towards reducing the burdens of the courts and litigants by providing a forum for ADR and an independent, private arbitration and mediation centre.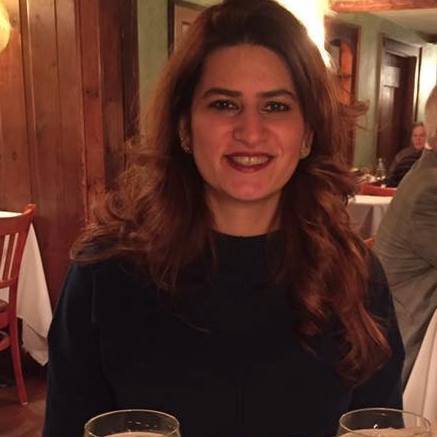 Panel of Key Arbitrators:
Justice (R) Mian Mohammad Ajmal
Justice (R) Munir A Sheikh
Justice (R) Fazal Karim
Justice (R) Syed Zahid Hussain
Justice (R) Syed Afzal Haider
Justice (R) Allah Nawaz
Dr Khalid Ranjah
Justice (R) Syed Asghar Haider
Justice Khaleel ur Rheman
"It is the spirit and not the form of law that keeps justice alive." 

-LJ Earl Warren
———-
About IACP
The first privately owned conflict management and resolution consultancy in Pakistan.
Through our services and innovation we are:
Specialist: Our work is exclusively dedicated to improving the way organisations prevent, manage and resolve conflict deadlock.
Practitioners: Our professionals actively assist clients to find real-world solutions.
Experienced: We have experts who have experience in the field of conflict management and resolution
Efficient: We focus on quick and cost-effective solutions for clients to resolve disputes and improve communications.
Services provided by IACP:
Arbitration, mediation, conciliation and negotiation.
Model contract clauses to build arbitration, conciliation and mediation into business relationships.
Guidelines for ADR process and the best choice available for specific dispute.
Training for arbitrators, conciliators, mediators, and professional and industry advisors.
Contact with other ADR organisations in Pakistan and abroad.
Fixed fee packages for small disputes
Consumer dispute related ADR
Family mediation
To provide facilities and case management resources for conducting arbitrations under the Arbitration Act 1940.
The centre has its own rules, known as "IACP Rules", formulated specifically to improve the efficiency of the process of arbitration.
Objectives of IACP
To propagate, promote and popularize the settlement of local and international disputes by different modes of ADR.
To provide consumer dispute specific mediation which is quick and reasonable in cost.
To establish, facilitate and provide administrative and other support services for holding conciliation, mediation and arbitration proceedings.
To promote reform in the system of settlement of disputes and its healthy development within the frametowork of the social and economic needs of the community.
To appoint Conciliators, Mediators, Arbitrators and other ADR neutrals when so requested by the parties from among a panel of qualified and experienced ADR neutrals.
To undertake training/teaching in ADR and related matters and to award diplomas, certificates and other academic or professional distinctions.
To develop infrastructure for higher education and research in the field of ADR.
We provide independent ADR for consumers and industry when they experience problems with regard to consumer complaints or issue of traders and manufacturers.
What is Consumer ADR?
When consumers have problems with a trader regarding a product or service they have bought, they can seek to resolve the matter out-of-court through an alternative dispute resolution procedure.
When can I use Consumer ADR?
If you have referred your complaint to the trader but it has remained unresolved, after having reached the end of the trader's complaints procedure.
How do I apply?
Apply to our centre directly using the link on the website. The website includes further information on how we can help you and how to apply.
Contact us
Please visit our website www.iacp.com.pk for more information regarding our offices, services and fees.
Address: 13 Aziz Avenue Canal Bank Gulberg 5
Email: [email protected]
Telephone: +(92 )42-35791205